Candy, custom cookies, and wine stoppers are popular choices for wedding favors, but it's always fun to break away from tradition. Spice it up with alcohol-infused wedding favors for your 21 and over guests so that they can continue the party after the reception ends. These mini bottles and liquor-filled chocolates will give your friends and family a treat with a kick.
Bride and Groom Wedding Cake Vodka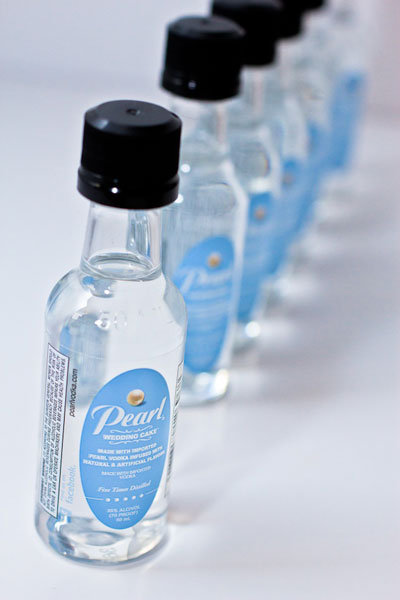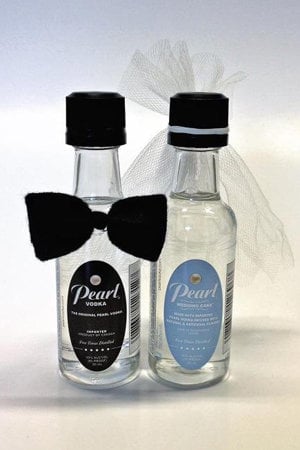 Mini bottles of Pearl Wedding Cake Vodka couldn't be more perfect. The sweet liquor serves as a reminder of your wonderful wedding. Dress up the bottles with mini veils and bowties from shopluxco.com or a craft store, making a bride and groom pair for guests to take home.
Chocolate or Vanilla Cake Vodka with Personalized Labels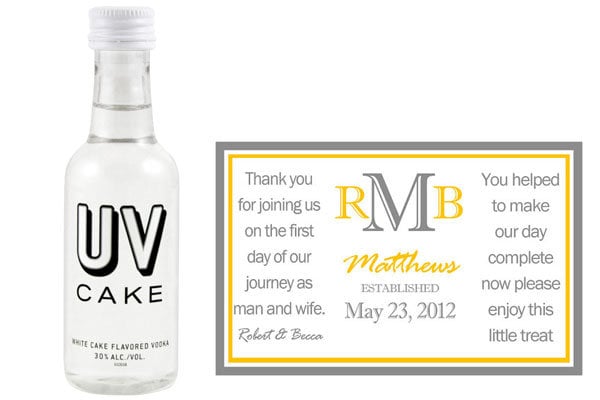 UV Vodka also recently introduced two cake-flavorered vodkas, vanilla and chocolate! Make it a favor by decorating the mini bottles with custom labels by LiquidCourage that match your color scheme. You can also personalize the message to your guests. 
Liquor-Filled Chocolate Bottles
Chocolate and liquor is a delicious combo that makes an outstanding wedding favor. Try the liquor-filled chocolate bottles from Hanson Ellis that come in an assortment of flavors, including Kahlua, Grand Marnier Liqueur, Southern Comfort, Drambuie, Stolichnaya and Sambuca Romana. Each duo is packaged in a small box with personalized message on top.
Alcohol-Infused Truffles
Another option is classic: Adult-only chocolates. Truffles from Teuscher of Switzerland are infused with the finest liquor from around the world and are available in milk and dark chocolate.
Sake Bomb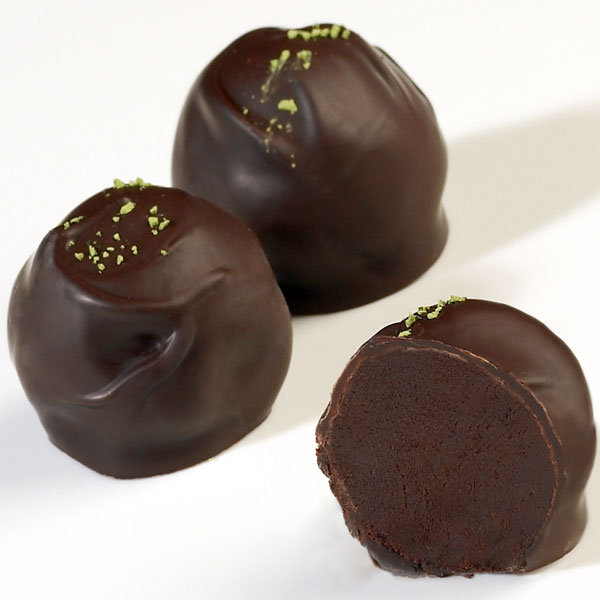 Or, provide your guests with dark chocolates from Cacao Cuvee, made with Japanese Sake and sprinkled with Matcha green tea.
—Samantha Bonizzi