After getting engaged and tackling some of the most basic (yet important) wedding tasks, the moment you've been dreaming of has finally arrived: dress shopping! We checked in with Orla Stiles, the owner of Solstice Bride, to get her fashion predictions that brides can look forward to in the upcoming year.
1. Crochet lace:
Intricate lacework has been trending for the past couple of seasons, and Stiles predicts boho styles and Eastern European-inspired vintage lacework will only become more popular in the new year. "I have a lot of brides who worry that fine, delicate lace will get ruined at their outdoor wedding, and this crochet or ribbon lace feels more substantial and is better able to take on the elements," Stiles says. "Also, thicker crochet lace adds texture but doesn't feel too frilly or sweet."

Photo Credit: Fairy Tale Photography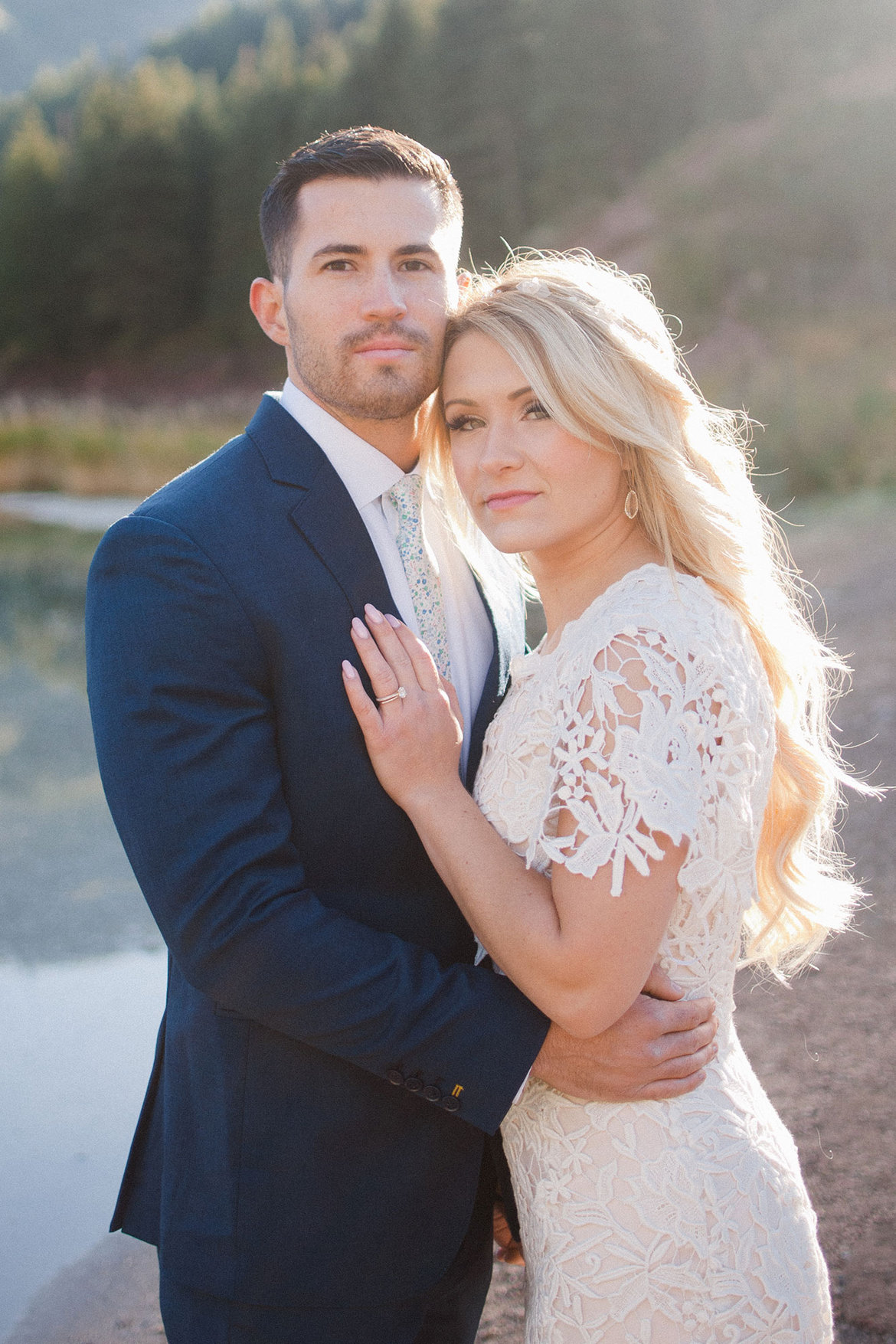 Photo Credits: Ivy & Stone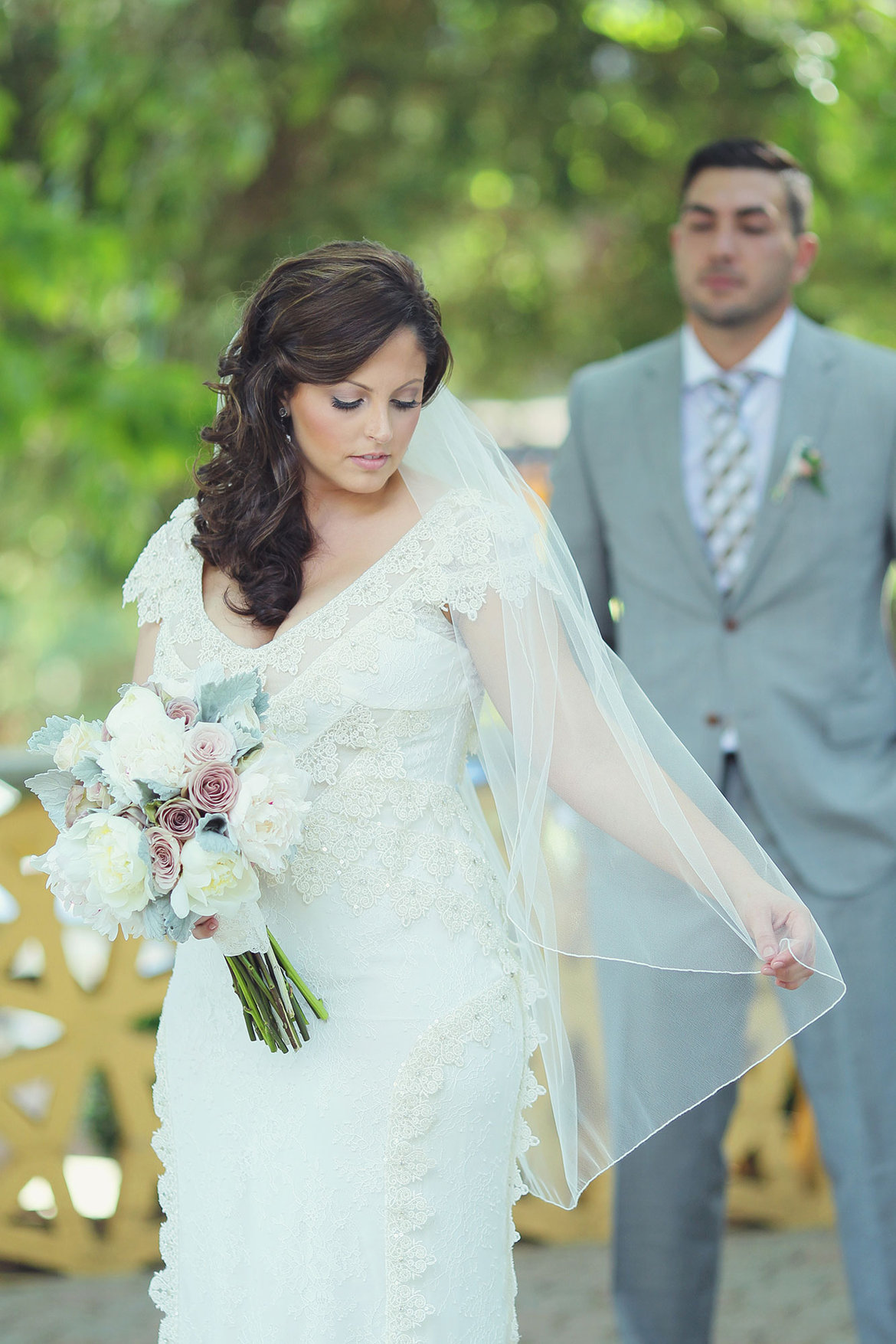 Photo Credits: Vanessa Joy Photography
2. Body-conscious gowns with sleeves:
Bridal designers are starting to balance long sleeves with more body-conscious cuts, and this look is ideal for confident brides who want to show off their shape. "Don't be afraid to show a little skin! Think business up front and party in the back," Stiles says.

Photo Credits: Smith Squared Photography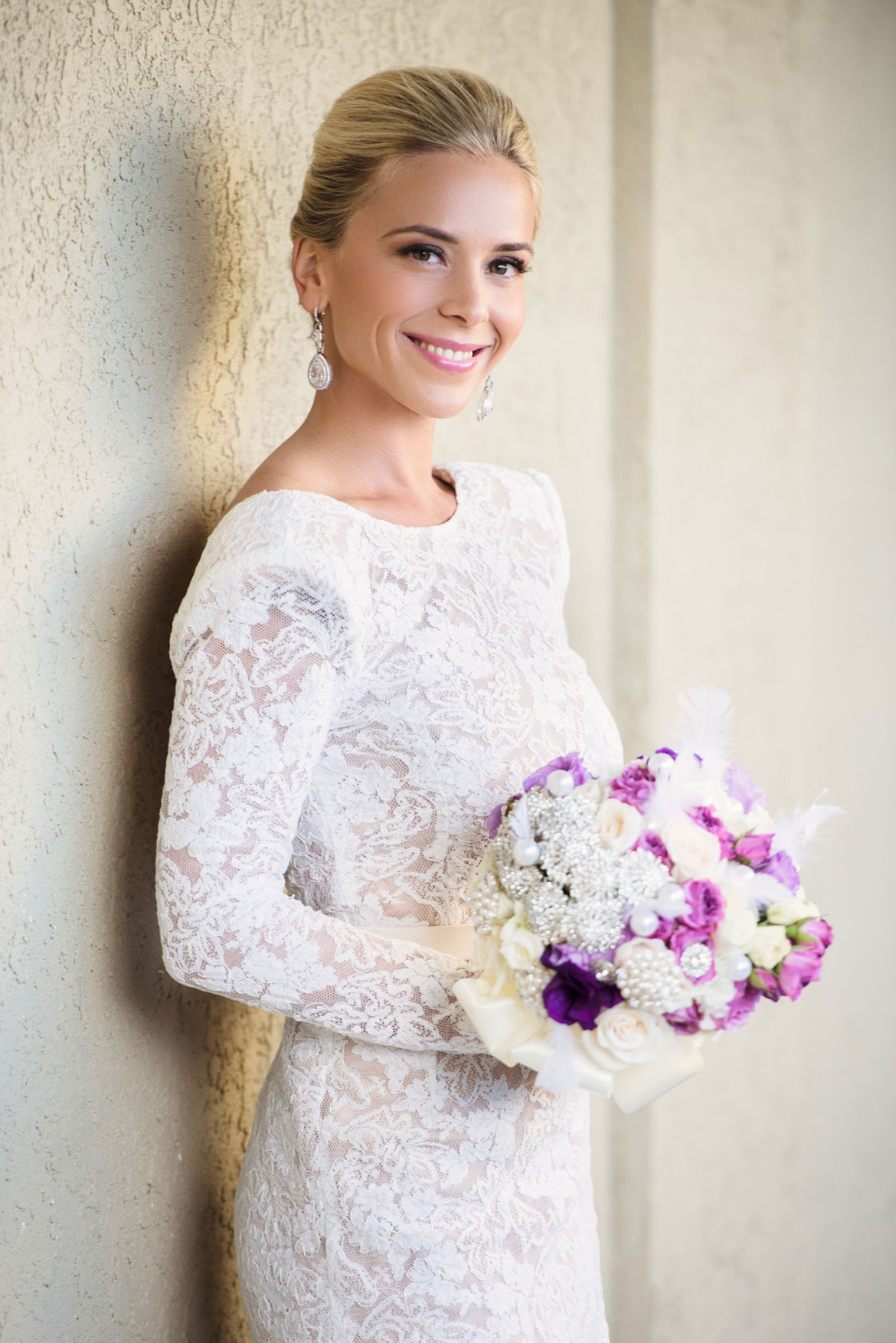 Photo Credits: The Big Affair
3. Off-the-shoulder styles:
It's no surprise that a classic strapless dress isn't for everyone. If you don't want to be pulling up a strapless dress all night, but covered-up arms make you feel dowdy, consider off-the-shoulder sleeves. Not only are they ultra-flattering because they show off your neck and collarbone, but Stiles tells us that this neckline works well for a glam Old Hollywood vibe.

Photo Credits: The Metropolitan Gallery of Photography
4. Dove grey dresses:
Last year, feminine blush gowns ruled the runways and kept popping up in real wedding submissions. In 2016, Stiles believes that dove grey will be the hue of choice for brides eschewing traditional ivory gowns. "It's gorgeously moody and flattering on all skin tones," Stiles says.

Photo Credits: Revival Photography

Photo Credit: Callan Photo / Styling: Style My Bridal
5. Personalized accessories:
Brides are starting to gravitate towards more personalized details and accessories when it comes to their wedding-day look. A few options that Stiles loves: earrings with your new initials, a beaded clutch with your new last name, or even a leather jacket with your wedding hashtag embroidered on the back! If you are more traditional, consider a monogrammed veil, instead.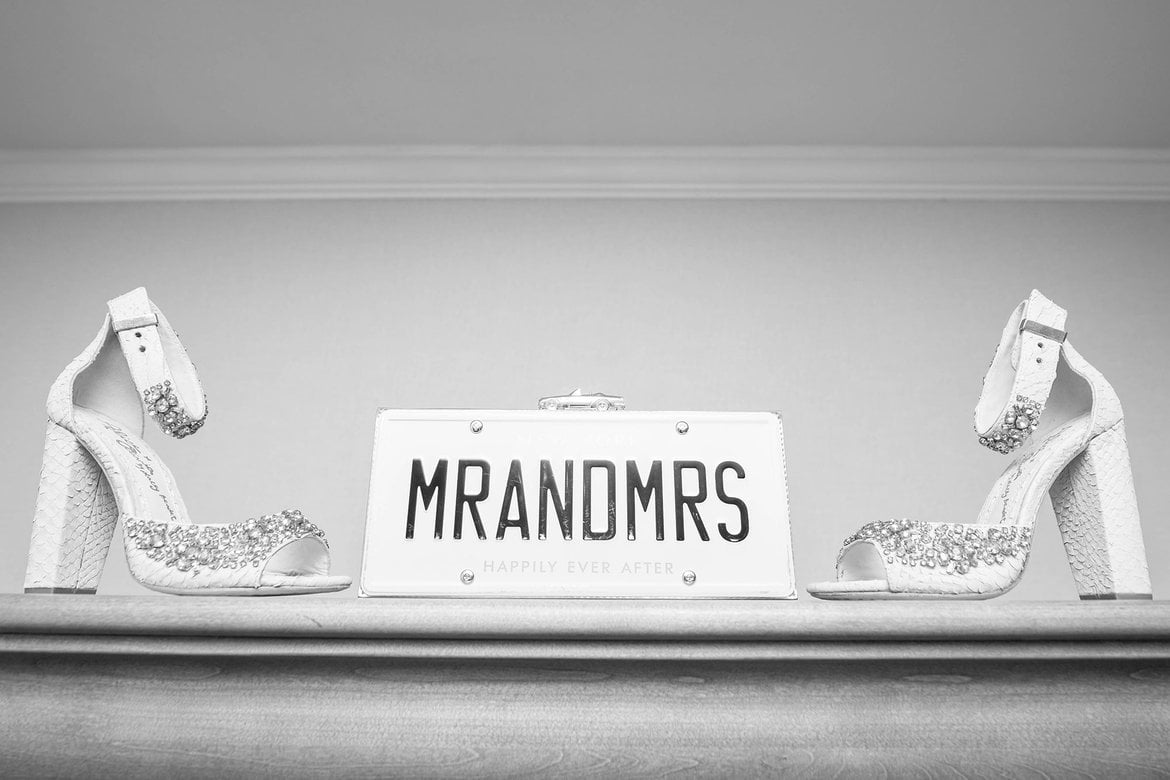 Photo Credit: Enchanted Celebrations
Tell us: Which of these ideas will you incorporate into your big day?
—Stefania Sainato