Interviewing potential vendors is like going on an awkward first date — you both hope there's chemistry, but it can be confusing to know exactly what to say (even for a Wedding Editor like myself!). Follow our new "10 Questions to Ask..." blog series with experts from each field who will break it down for you step-by-step. This week, contributors Carissa Jones from JL DESIGNS and co-owners Christina Whittle and Zaid Arriola at Dolce Designs Studio teach us what to look for in a florist.
1. Is working within my budget feasible?
Before you schedule appointments with potential florists (search Photo of the Day and Pinterest for ideas), get a feel for their prices first.
"You don't want to fall in love with the perfect floral arrangements for your wedding just to find out they won't be able to work within your budget. After that, nothing will live up to what you've seen, and you will end up overspending on flowers for your big day," said Christina Whittle, co-owner of Dolce Designs Studio.
Open the lines of communication and tell the florist what your plans are (how many bridal party attendants you'll have, the number of guests and/or tables, and what you have in mind for the décor), which should help them give you a solid "yes" or "no." Book with caution if you get a "maybe"—find someone with a similar style whose stellar services you can afford.

Created by JL DESIGNS; photographed by Ashley Rose
2. Are my favorite flowers currently in season?
If you're enamored with the full, lush look of peonies (but are planning November nuptials), then be prepared to pay top dollar for choosing blooms that are out of season. If you don't ask about availability, florists will still use your favorite flowers, but it could cost you, cautions Whittle and Arriola. That doesn't mean you have to sacrifice your vision completely: She suggests finding in-season flora with a similar look or using pricier flowers sparingly.
"It's always more cost-effective to be flexible with your flower selections," said Carissa Jones, owner of JL DESIGNS. 

Created by Dolce Designs Studio; photographed by Leo Patrone
3. How long have you been doing weddings?
Although someone might be a top-tier florist, it doesn't necessarily mean they are skilled at creating wedding bouquets and centerpieces (which require different techniques than other types of floral arrangements).
Experience is also a huge factor: "Someone who has been cranking out the same designs for 20 years may not be the best fit for the unique wedding style that you want, while a visionary up-and-comer may share your design sense, but they might not have the notches on their belt to be able to execute their designs in a professional and timely manner," said Jones.
The key is to select a vendor who strikes a balance and can satisfy your particular needs.

Created by Dolce Designs Studio; photographed by Sammuel Lippke
4. What is your style (modern, classic, natural or glam)?
Close your eyes and imagine the décor of your fantasy reception (all costs aside). What do you see? An enchanted forest with trees covered in twinkly lights? Tall, all-white centerpieces with a classic look and feel? Or perhaps romantic blooms spilling out of rhinestone-encrusted containers?
"While florists don't have to stick to their own personal style, their work will shine if it's closer to what they're used to creating," said Zaid Arriola, co-owner of Dolce Designs Studio.

Created by JL DESIGNS; photographed by Jasmine Star
5. Can we see a portfolio of photographs from previous weddings you have worked on?
Floral arrangements from past clients will give you a sense of how the florist's style has evolved over time (if at all), and show what their specialities are. Pay close attention to the florist's feedback when you show them photos or collages you've brought with you—this input can be equally important.
"Is the style familiar to them? Is this something they have created before? Do they seem to be comfortable with what you are asking for?" said Arriola.

Created by Dolce Designs Studio; photographed by Dave Richards Photography
6. Do you take more than 1 wedding per day? How many weddings or events do you have the same week as our wedding?
If a florist says they book four to six events per weekend and have their staff install for them, ask how many lead designers they have on staff. You don't want a florist who spreads themselves too thin, which can lead to errors.
"If you want something unique and if you need a little more hand-holding during the design process, don't book someone who already has their hands full and won't give you the attention you are seeking," said Jones.

Created by JL DESIGNS; photographed by Samuel Lippke Studios
7. Will you make samples for me to see, and work with me to adjust them as needed?
No matter how impressive a florist's photos are, you must see a mock-up to determine if they can truly bring your vision to life.
"Most floral designers will include a mock-up if you meet a certain minimum, while others will only do one at an additional cost…if you're the type of bride who needs to see it beforehand so you know you love it, then be sure your florist includes a prototype as part of their package," said Jones.
This gives you both the chance to make any necessary adjustments long before the big day and find out how they will impact your budget.

Created by Dolce Designs Studio; photographed by Elizabeth Messina
8. Do you advise on linens, upgraded chairs and table settings?
We recommend hiring someone who takes an interest in the overall look of your décor (linens, chairs, tableware and lighting)—not just your flowers.
"Some designers will handle upgraded linens and rentals as part of their bid (which usually means they are marking them up), others will choose extras but have the coordinator handle the bids, and some won't even take part in this process at all. You need to know what their role will be," said Jones.

Created by Dolce Designs Studio
9. How do you charge: flat fee or per item? Is there a delivery charge?
Clarify how their pricing works before you sign on the dotted line. Find out exactly what the package includes and what costs extra (e.g. is that gorgeous vase yours to keep, or will you be slapped with a hefty bill if a guest takes it home).
"Make sure to find out if there is a delivery fee, an on-site transaction fee or any other places additional charges may occur. Your estimate should reflect all costs associated with the entire completion of your wedding," said Whittle.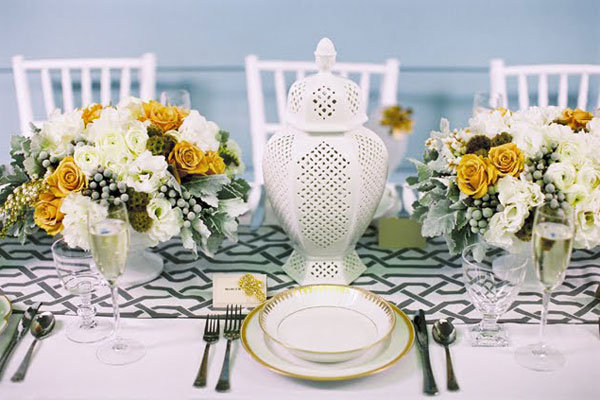 Created by JL DESIGNS; photographed by Jose Villa
10. Do you have liability insurance? What is the refund/cancellation process? When is payment due? 
These days, venues aren't taking any risks: Many require liability insurance policies by all vendors, including your florist. According to Whittle and Arriola, these venues won't even allow them onsite without proper proof of insurance.
There are other factors that could affect payment, such as changing your wedding date or canceling the florist for another one. Also look into their payment plan, which includes a deposit and subsequent payments.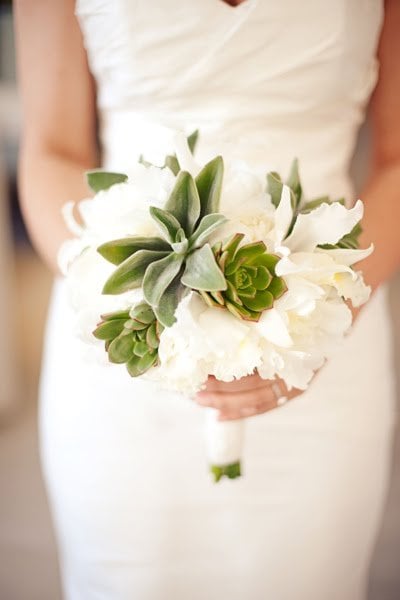 Created by JL DESIGNS; photographed by Meg Perotti
Check out our Ultimate Guide to Vendors to find out what you should be asking your photographer, DJ, and more!
Meet the Experts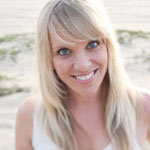 Involved with weddings and special events since 2000, Carissa Jones gained a love and appreciation for not only flowers, but for fabrics, candles, props, lighting - all things fabulous that make an event truly memorable during her time at Fred Segal in Santa Monica, CA. As she started to take on her own weddings, parties and corporate clientele, Carissa realized this was her niche. She founded JL DESIGNS, a full-service floral and event design firm specializing in high-end, one of a kind florals for weddings, private social functions, photo shoots and corporate accounts.

Christina Whittle and Zaid Arriola formed Dolce Designs Studio out of a desire to offer top level, full service decor and design to the public in an intimately collaborative and creatively unified environment with only the best distributors, resources, pool of talent, and team of professionals gathered throughout their professional careers. Dolce Designs Studio is built upon the precept that the business itself is just a way to put into practice the creative energy and individual passions of their life. 
— Stefania Sainato