You're super excited about your big day, even though your to-do list seems miles long. But how do you know if that DJ you're eyeing will be a good fit? Or if you should hire that perky photographer?
By: Leslie Quander Wooldridge
First, you've got to rely on your instincts — but also consider these tips from seasoned wedding professionals so you can better spot good traits and avoid red flags.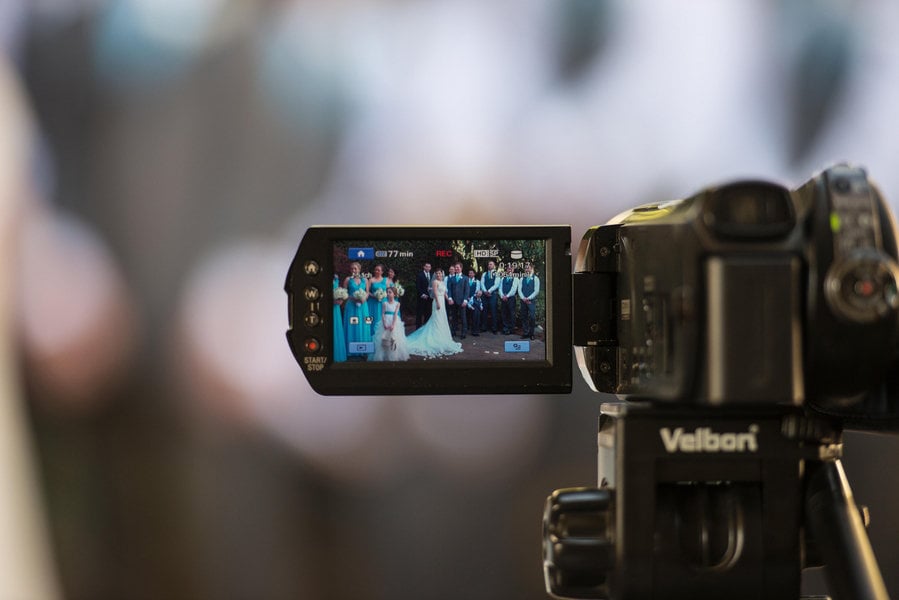 Photo Credit: Open Aperature Photography
Good Signs:
If you're seeing positives from this list, you're likely on the right track.
You get along. When you meet would-be vendors, consider more than their samples (though those should be standout). "Number one, you should feel comfortable with the person you're dealing with," says Nick Brune, co-owner and executive chef of Eco Caters, an organic and locally-sourced catering company based in Southern California. 
Communication is easy. You need to be able to talk to each other and have your questions answered. "If your planner doesn't communicate well, entire items could be missed from your event," says Brune. You want a vendor who communicates well with you and with other vendors.
You can see a complete portfolio. "It's important to see an online portfolio so you can see the quality of their vision," says Erwin Gomez, celebrity makeup artist and owner of KARMA by Erwin Gomez, a beauty lounge in Washington, DC. Pictures should look professional and not overly edited, and photographers (in particular) should show an event from start to finish — not just snaps here and there. 
It's easy to book a trial or see samples. You should try out your hairstyle or makeup before your wedding to make sure you like it, and you must be able to see (and taste!) what you're getting when it comes to catering. But while portfolios are important (see above), they can include Photoshopping, Gomez notes. "That's why a [makeup] trial is so important," he adds. "There's nothing like seeing it live, on your own."
You like the test run. If you like what you see (or eat) — and don't have to make too many changes or overly compromise on your vision — that's a good sign of things to come. "The mirror reflects on you, and the mirror doesn't lie," says Gomez.
You find good online reviews. References are key, but don't rely on those offered by a vendor (though he or she should have them available.) "Yelp is huge," says Gomez, also advising you to see what other clients say on social media sites. Positive Google reviews also are great. 
Staff at your venue are on board. "One of the best tips I can give is to ask your venue about any wedding vendors you are considering using," says Sheila Weiner, president and founder of The Event Group, which specializes in weddings and parties in the greater Pittsburgh area. "They will usually have the best insight on whether that individual is a good fit for your big day."
Things are put together. When you meet your vendor for the first, second, or third time, if he or she is prepared with things you've asked for, that's a good sign. "Organization is everything," says Gomez.
Responses are quick. If you email or call, follow-up is key. You shouldn't necessarily expect a reply after business hours, but timely responses are important. 
The website is attractive and current. "A website should really show what a company is and who they are," says Brune. In the case of a catering company, he says, the food should look good in photos, and there should be seasonal options.  
Pages