Are you the type of bride who cringes at the thought of wedding DIY? There are tons of smaller projects that you can take on to add your personal stamp to the big day without giving up hours of your time. This tutorial from Ren Ariel Sano, the artist and jewelry designer behind All The Good Girls Go To Heaven, takes just four easy steps that you can complete in about an hour. Designing and wearing your own garter — even if just your future husband sees it — will give you a secret thrill thoughout the night. Take a look!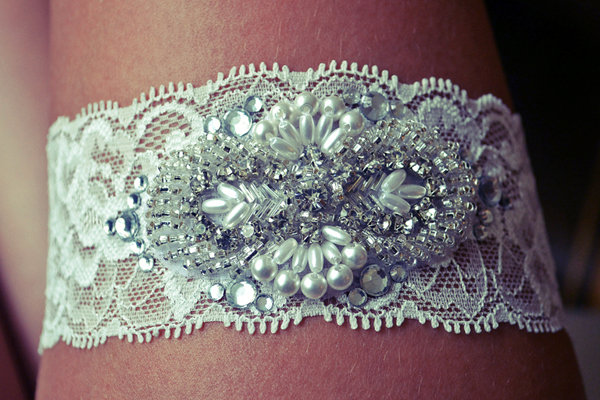 Materials
Stretchy, lace ribbon
Rhinestone appliqué ($6 and up at shinetrim.com)
Needle and thread
Hot fix rhinestones and rhinestone setter or iron (optional)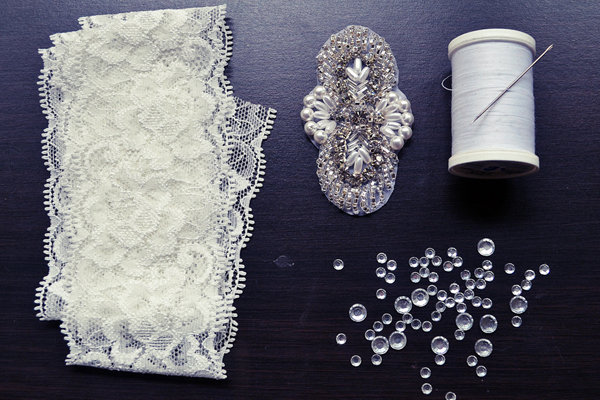 Step 1: Cut the Lace
Make sure the lace you buy is stretchy so it won't fall down your leg.
Measure the lace before you cut — the final product can also be worn as a headband, so measure accordingly.
Step 2: Sew
Step 3: Add Rhinestones (Optional)
Arrange the hot fix rhinestones around the appliqué.
Once you finalize your design, set with an iron or rhinestone setter.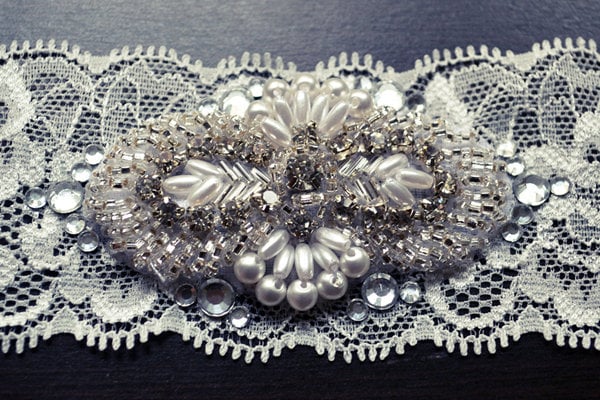 Step 4: Finish Up
Turn the lace inside out and sew together.
Take a look at the finished product:
Photos courtesy of All The Good Girls Go To Heaven
Visit All The Good Girls Go To Heaven for  more inspiration and check out more DIY projects we love!
—Paulette Safdieh