Working with my wedding vendors has been an enlightening experience — I never expected how invested Jason and I would become in them. They took my wedding vision, however intangible, and turned it into something that I could actually see, feel, hear, and touch; but more importantly, they connected with us on a personal level. We don't have a wedding planner, so their feedback has been even more invaluable to us.
Everything was going so smoothly when bam...I hit a huge planning pothole. What happened: My florist promised to make a centerpiece sample in December, yet as of March, I still hadn't seen a single petal, despite repeated phone calls, apologies, and promises. In a last-ditch effort to salvage our relationship, I stopped by the office to express my dissatisfaction, and the florist's assistant waved me off with her hand: "Email us again and we'll do it." Shocked, I went to a birthday party later that afternoon and everyone asked what was wrong when they saw my crushed expression. When I brought up the vendor's name, one abysmal review after another rolled in — whatever faith I had left in them was blown to pieces.
I knew I had no choice but to terminate our contract, or risk spending a sizeable chunk of change on flowers I might hate. Even as the Web Producer at Bridal Guide, I didn't know how to handle the situation. After a tearful phone call with my fiancé, he decided to drive by their office and break the news to them. The same assistant that I had spoken with earlier in the day took the envelope containing our deposit and threw at him across the counter. Her unprofessional reaction solidified my belief that we had done the right thing — but at the time, I was enraged.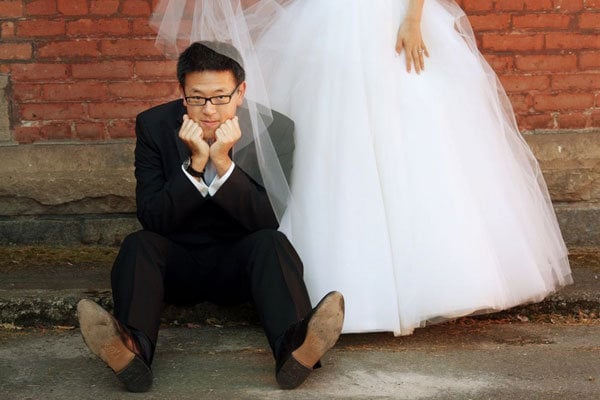 Our reaction...
Photo Credit: IQ Photo
Afterwards, I realized that other brides might also be in the dark about how to handle disagreements with a vendor, so I reached out to photographer Stuart Rosenthal for advice. In addition to having over two decades of experience working on weddings, he's also the President of the National Association of Wedding Professionals. NAWP has seven chapters and 700 member companies around the country. Their goal is to educate brides and grooms on how to have the perfect wedding and connect them with accredited vendors who are required to meet professional standards. (Visit nawp.com for more info).
Watch out for signs that there might be trouble down the road.
When you first meet with a vendor, be aware of the following red flags: you're given a price that's too good to be true compared to the industry standard (there's always room for a discount, but beware of anyone who gives away their services at rock-bottom fees), a vendor bad-mouths clients, or you have a nagging feeling that something just isn't right.
Already booked them, like I did?
Rosenthal stressed that honest communication is key: You don't want to deal with issues, and neither does your florist/baker/planner/whomever, but don't just ignore the situation and hope for the best. "Most wedding vendors who have been working in the field for a number of years have heard it all and learned to tune out the complaints or problems. Approach the matter with an open mind and friendly disposition, and an answer most likely can be found," he said.
Also, keep in mind that some things might be out of the vendor's control; for instance, florists rely on their suppliers, so if a supplier is late, then the florist will be tardy. Of course, any good vendor should always have a back-up plan, though.
What to say:
"I understand that unexpected things can happen, but I'm just a little concerned about this issue. If we can't get things resolved, I'm going to have no choice but to cancel our contract. Honestly, this is the last thing that I want to happen. I know you work hard for your living and don't want any problems either, so what can we do to make sure that we get back on track?"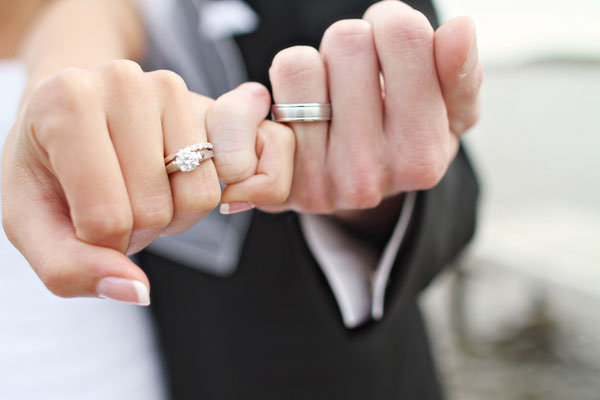 The pinky promise part is optional.
Photo Credit: Amber Engfer Photography
Try a second attempt if no progress is made:
"Hi (Insert Vendor Name Here). During our last conversation about the (Describe Issue Here), you promised that you would (Describe Obligation Here) by (Insert Deadline Here). However, it is two weeks past the deadline and still, I don't see any progress. Please understand that I am under a time restraint and need to move forward with this project. I love the work done by your company and don't want to have to cancel my contract with you. If you cannot provide what was promised by (Insert New Deadline Here) please let us know so that we can decide how to proceed."
Final notice if they haven't met their obligations:
"Hello (Insert Vendor Name Here). During our first conversation, you promised to have (Describe Obligation Here) done by (Insert Old Deadline Here). Two weeks past that deadline, we still hadn't seen any progress. We contacted you at that point and asked for an amended date. It is now one week past the amended date that you promised. At this point, we have no choice but to cancel our contract for your services. Please remit our refund immediately. Thank you."
The thousand-dollar question: Will we get our money back?
The answer to this varies widely from vendor to vendor; some contracts state that the deposit is non-refundable under any circumstance, while others have a time stipulation by which you will receive a full (or partial) refund based on a sliding scale of time until the wedding day. Read your contract carefully so that you know what to expect if you do decide to cancel.
If it's too late to back out, prevent the situation from escalating on both sides.
First, Rosenthal recommends asking if there is another staff member or back-up vendor that can be provided for your wedding. If that doesn't work, then you can appoint a bridal party or family member to be your contact with them, allowing you to keep a comfortable distance. "Remember — if you're feeling stress with a vendor, chances are that they're also experiencing that same stress, too. It's OK, not everyone gets along," he said.

My bridesmaids kept me from going over the edge!
Photo Credit: Fletcher & Fletcher Photography
Keep written records of all correspondence.
You'll need to be able to go back and track commitments and dates. "Get it in writing – it doesn't matter if you're dealing with your best friend!" Rosenthal said. Speaking with them in person is fine too, as long as you recap the conversation through email later on as well.
For every "you won't believe what they did…" story you have, vendors have a crazy client tale to match.
For example, in Rosenthal's original photography contract, he didn't have a stipulation as to how much time brides and grooms had to finalize their album after the wedding date. In a span of three months, 10 clients came to him two or three years after their big day to select their photos. "In a small business, this can put a serious financial bind on your vendor. Always be fair and treat your vendors the way you would want to be treated if you were the business owner."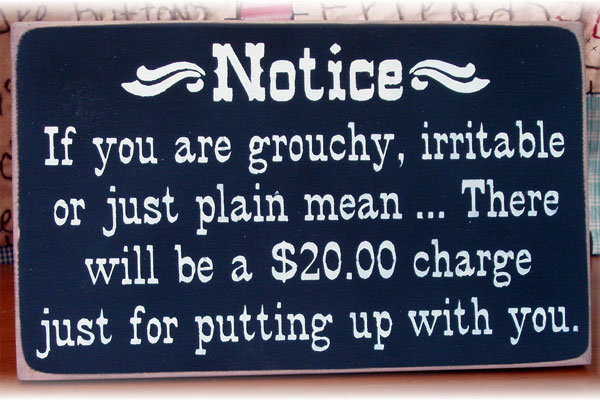 Now here's a rule we should all follow.
Photo Credit: pattisprimitives on Etsy
— Stefania Sainato