A few weeks before my wedding, I was surprised when the hot topic of conversation became "to shave or not to shave?" amongst my groom, Jason, and his groomsmen. To be honest, I assumed a clean-shaven look (or five-o'clock shadow at the most) was a given since Jason always buzzed up for special events, nevermind the most important and highly photographed day of our lives. Besides, he doesn't grow much facial hair.
What I never considered at the time was that almost every other groomsman was rocking a beard ranging from David Beckham to Zach Galifianakis status, plus a few guys were growing their hair out. Thus, a debate ensued amongst the men about whether Jason would stick out in a bad way. (In contrast, I was shocked I didn't get as many questions from the bridesmaids, despite the fact that we all went with updos and a few of them had never worn their hair up before!) They assured me they wouldn't look like Lord of the Rings extras and each guy did their own thing. Don't they look handsome?

Photo by: Josh Lynn Photography
In honor of Movember — which raises awareness and funds for prostate cancer and other male cancers — I've gathered some photos of grooms who embraced facial hair at their wedding, from barely-there to the whole shebang.
1. Trimmed and Tidy
If your groom doesn't like the squeaky-clean shaven look or is prone to getting razor bumps, this is the way to go. Your fiancé can book a group trip to a professional barber shop for sideburn touch-ups or a straight-edge shave  — it's a good opportunity to have some pre-wedding bonding with the boys.  Unless your groom has super short hair, it's recommended that they get a haircut about a week before the wedding, so that it's not too "fresh" and has time to naturally settle in.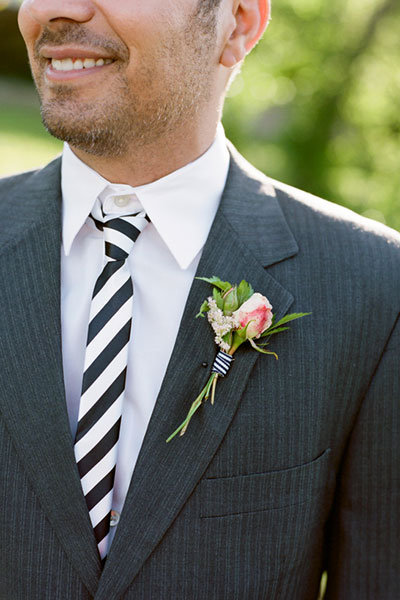 Photos by: Alea Lovely Fine Art Photography

Photo by: Deborah Zoe on Heart Love Weddings via Lover.ly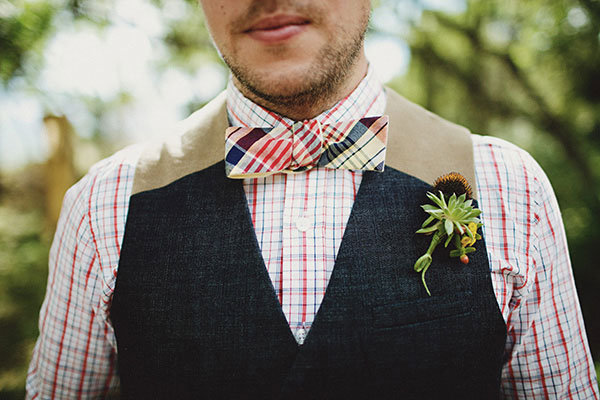 Photo by: Jonas Peterson on Inspired by This via Lover.ly

Photo by: Debs Ivelja Photography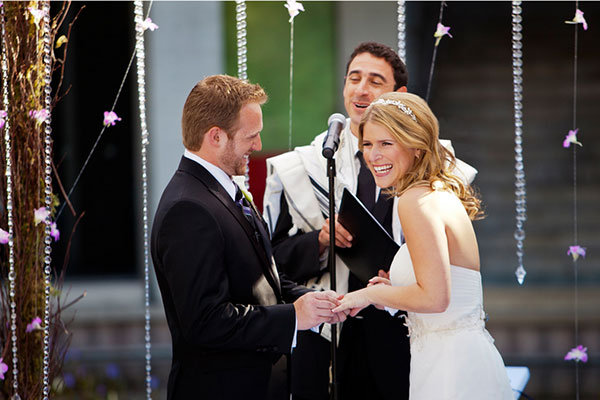 Photo by: Embrace Life Photography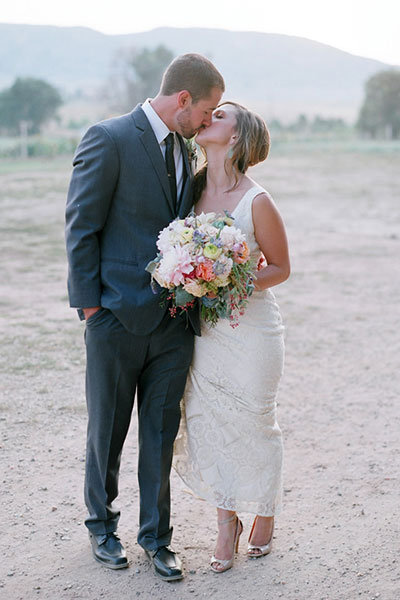 Photo by: Laura Murray Photography on Bridal Musings

Photo by: Jessica Hannon Photography
2. Chinstrap or Goatee
The looks below make a statement without having to commit to a full beard. The most important beauty rule for brides applies to grooms, too: They should look like themselves on the wedding day, albeit all spiffed up! Now is not the time for your guy to try growing a trendy mustache or take it all off if he feels like a 15-year-old boy without facial hair.

Photo by: Mike Larson Inc. on Panacea Event Floral Design via Lover.ly

Photo by: Tonya Beaver

Photo by: Elle Danielle Photography on Munaluchi Bride via Lover.ly

Photo by: Kurt Boomer Photo on Grey Likes Weddings via Lover.ly

Photo by David Abel Photography on The Bride's Cafe via Lover.ly
3. Full Beard
If your guy wears a beard on a daily basis, by all means, keep it for the wedding. He can neaten it up for the big day by trimming the sides and applying beard oil to soften and smooth strands (you don't want to get scratched up during all of those sweet kissing and up-close-and-personal shots your photographer will be taking!).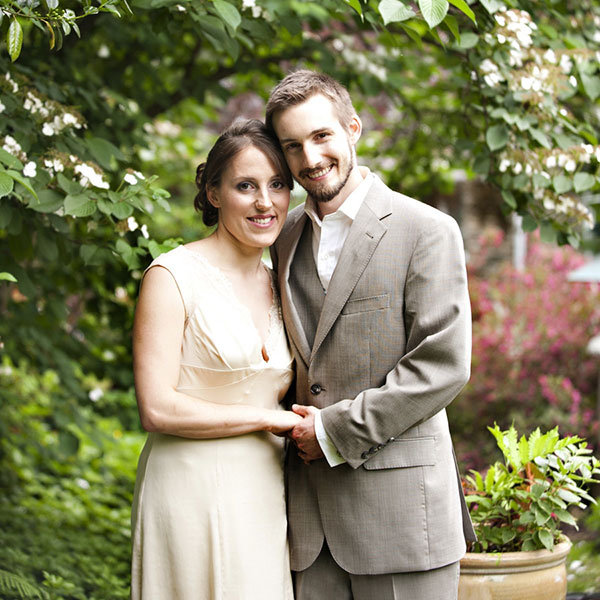 Photo by: Robin Nathan Photography via Lover.ly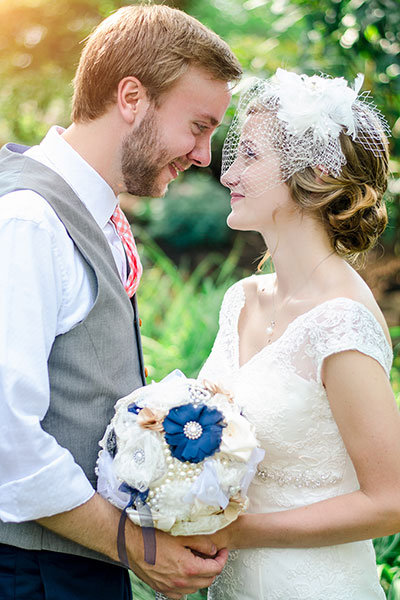 Photo by: Brianna Wilbur Photography

Photo by Viera Photographics on Inspired by This via Lover.ly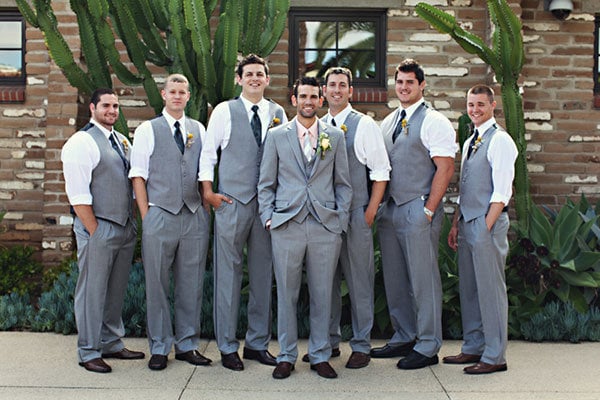 Photo by: Whitney Darling Photography via Lover.ly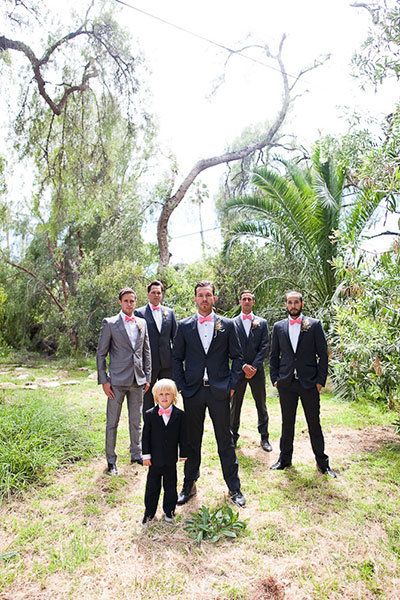 Photo by: Mr.Haack via Lover.ly

Photo by: Jared Rey Photography via Lover.ly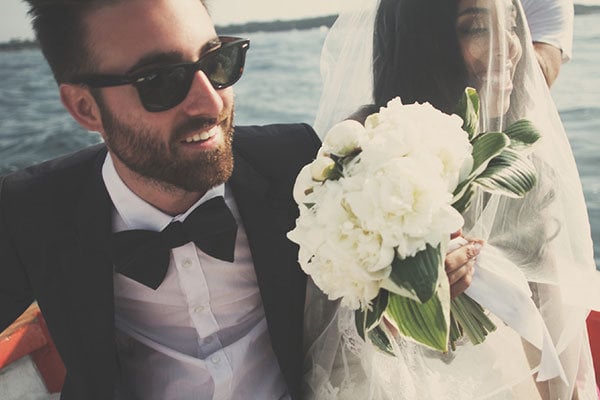 Photo by: Claire Eliza via Lover.ly
4. Full Beard and Long Locks
The bold grooms below wore a longer haircut and a thick beard — and they owned it! If your guy wants a similar look, consider having him do a test trial a few weeks before with different products, so that he's got his styling strategy down-pat for the big day.
Just don't let him procrastinate and wait until the day of the wedding to decide what he wants to do. You don't want to risk a Marshall-style meltdown from How I Met Your Mother (who could forget when he freaked out and buzzed his hair off in the bridal suite?)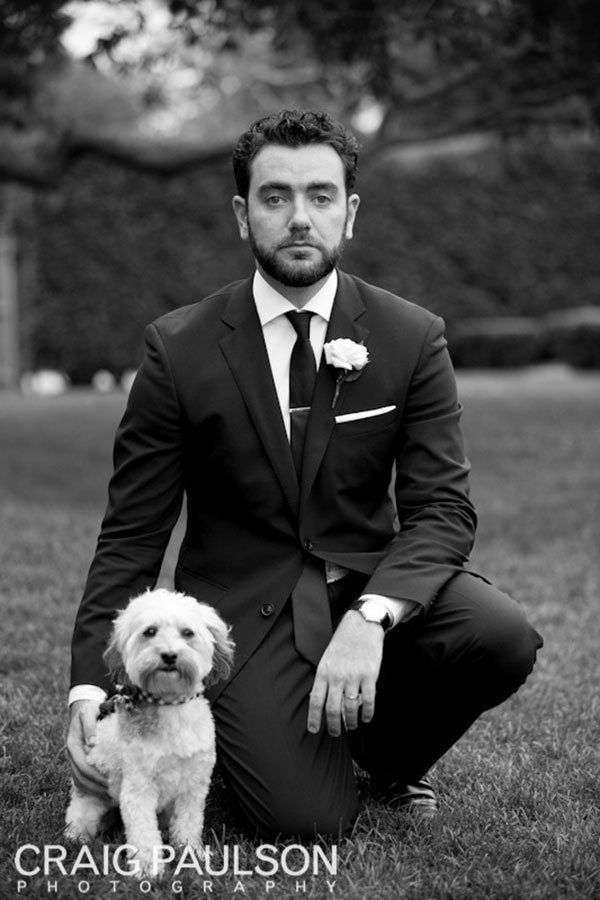 Photo by: Craig Paulson Photography via Lover.ly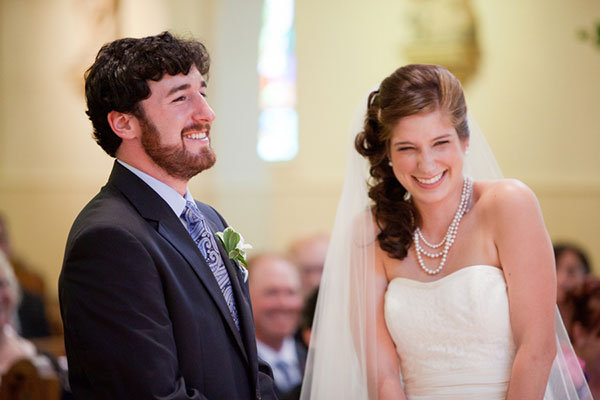 Photo by: Diana Askew
Photo by: Brosnan Photographic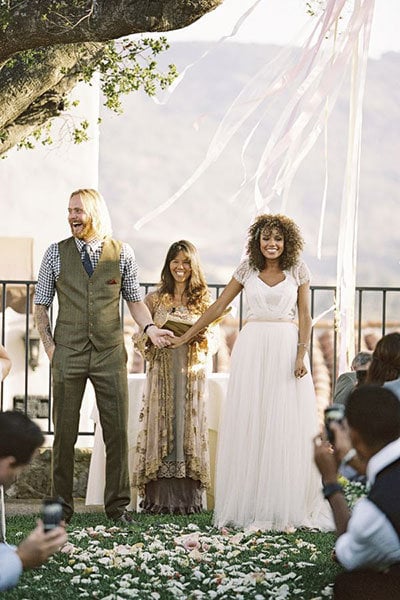 Photo Credits: Robin Nathan Photography on Inspired by This via Lover.ly
Photo by: Marin Kristine via Lover.ly
Or the groom and groomsmen could always go faux for a fun photo op! We love that this bride got in on the action, too.

Photo by: David Pascolla Photography
Tell us: Which look will your groom go for on the wedding day? Clean-shaven or scruffy?
—Stefania Sainato