With all of the work that goes into planning a successful event, it's easy for those small details to sneak up on you towards the end. I've spent so much time thinking about the venue layout and song selections for our reception in January that I have yet to find bridal accessories.
I adore vintage-inspired pieces because they have a handmade look and nostalgic feel that is perfect for my rustic fiesta wedding. I'm looking for drop earrings or a sparkly headpiece that will complete my outfit, not take away from it. Plus, I want pieces that I can re-wear long after our big day has come and gone. 
Below, you'll find some of my favorite accessories to match the vibe of your wedding, whether it's glam or beachy. Don't be afraid to mix it up! Choose pieces that will help you feel like a million bucks.
Glam
You're never afraid to steal the spotlight wherever you go—and your wedding is no exception. Try celebrity-inspired costume jewelry that shows off your glamorous side on your big day.
These sparkly earrings complement a chic up-do. If you want to give your dress that extra touch of twinkle, add a sash. This one has maximum shine without being over-the-top.

1. "Unbelievable" earrings by Roberta Chiarella, $118
2. Swarovski crystal bridal sash by GlamHouse on Etsy, $175
Romantic
If your wedding day is all about sweet, romantic details, you'll be obsessed with these delicate pieces. I personally love big, beautiful flower crowns, but if your style is more subtle, consider a dainty floral headpiece like the one shown below. A dangling pearl bracelet lends a pretty touch to your ensemble. Don't forget the special details underneath, like this sweet garter.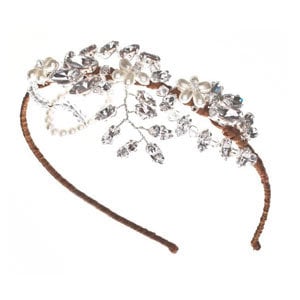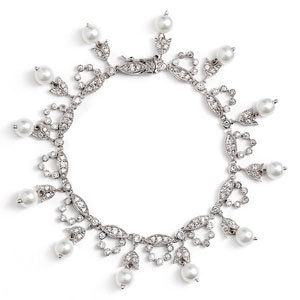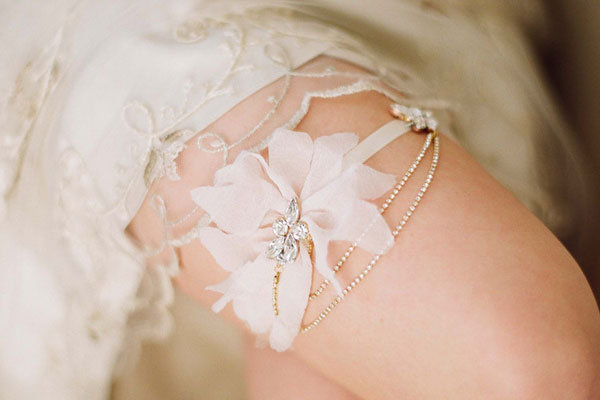 1. Boheme headband by Corrine Smith Design, $360
2. 'Garland' glass pearl bracelet by Kenneth Jay Lane, $82.80
3. Silk petal and rhinestone swag garter by Twigs and Honey, $95
Vintage
If you can't borrow some of Grandma's jewels, check out antique-inspired pieces that give you that same classic feel. Nothing says vintage like a romantic fascinator. This one has modern elements of lightweight netting and feathers. Fake your "something borrowed" while rocking "something blue" with this oversized cocktail ring.

1. Cloud Mist Bibi by BHLDN, $220
2. Enameled 18-karat gold plated cubic zirconia ring by Kenneth Jay Lane, $120
City Chic
You're an elegant bride who wants a simple, cosmopolitan style. Try jewelry that's understated but beautiful to make a statement. These jet-black earrings are bold without being too showy, setting off your all-white dress. Pair a simple bun or ponytail with a headband to tie your look together. A sculptural hairpiece is modern and fun.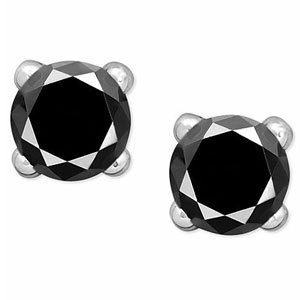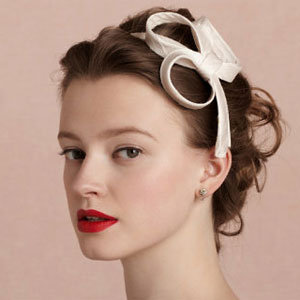 1. Victoria Townsend Black Diamond Stud Earrings at Macy's, $200
2. Leminiscate headband by BHLDN, $120
Destination
You and your husband-to-be are tying the knot somewhere out of the ordinary, so why shouldn't your jewelry be unique, too? A necklace with beads and seashell details can serve as a special reminder of your wedding every time you wear it. Or, consider adorning yourself with accessories that honor you or your future husband's culture.

1. The Mermaid Necklace by dreamsbythesea on Etsy, $50
2. Photo shot by Dave & Charlotte Photography via Wedding Nouveau
Tell us: Which theme best describes your own wedding? 
—Lisa Turner

Lisa Turner is a real bride who is navigating the planning process with her friends and family while her groom, Michael Turner, is serving in Afghanistan. Already married last year, the high school sweethearts will have an official reception in January of 2013 in San Diego when he returns to the U.S. The party will take place in a clubhouse near the beach, complete with Mexican and vintage-inspired touches to celebrate their marriage in a fun and very California way.