If you're a fan of the hit TLC show, you're sure to love the newest wedding gown collection from celebrity designer and industry expert Randy Fenoli.
BG brides, saying "yes" just became a whole lot easier. Bridal guru, Randy Fenoli, has just unveiled the launch of his namesake collection—Randy Fenoli Bridal! His gorgeous designs are set to make their debut this April at New York Bridal Fashion Week. The collection will feature 25 styles ranging in price from $1,500 to $3,000. Created with tonal beading, fluid soft layering, and a touch of glamour, Fenoli's collection is inspired by "making a woman feel her most beautiful" and is perfect for brides looking for that extra bit of luxe.
Best known for his spunky, honest advice to brides-to-be on reality TV, Fenoli actually started his career as a bridal designer, and he ultimately became fashion director at Kleinfeld Bridal salon in NYC. He notes that, "a wedding gown is the most important piece of clothing a woman will ever wear, so to be able to create something she loves is the most rewarding feeling for me."
Here's a sneak peek at one of his designs: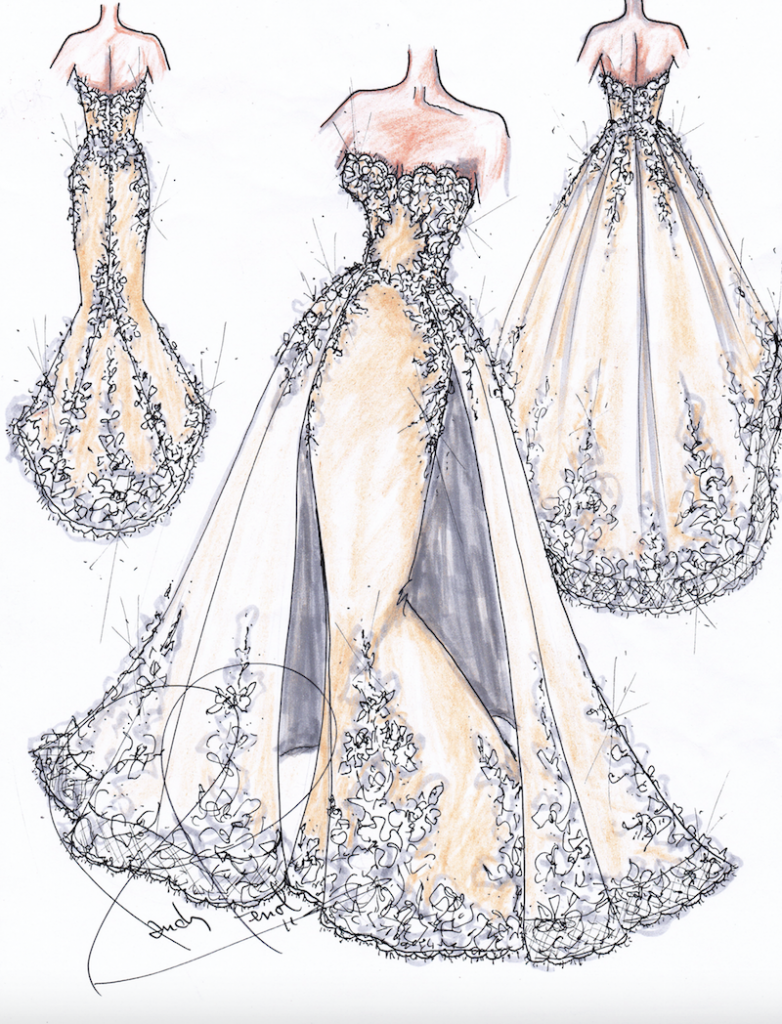 Follow along with us on social media for the runway show reveal at Kleinfeld Bridal on April 20!
Plus, check out Randy Fenoli's Top 10 Tips for Wedding Dress Success>>
—Kaitlyn Russell