Guest blogger: Rosanna Casper, co-founder of Idojour.com, a new wedding website where brides, grooms, family and friends can purchase a stylish and affordable mix of beautifully curated pieces. Designed to make wedding planning all the more inspiring and enjoyable, Idojour offers accessories and apparel for your wedding weekend, complemented by both inspirational and practical content. Rosanna oversees content, among many other things, and makes sure that everything comes together beautifully on the site.
Here, Rosanna shows her favorite escort cards inspired by nature.
One of our favorite small details to notice at a wedding are the escort cards. There are a million and one ways to get creative with your name cards, so today, we wanted to inspire you with a little natural elegance. Here's a simple and visual guide on how you can use natural objects to guide your guests to your table — simplicity at its best. Need we say more?
Leaves

Photo Credit: Ali Harper/via OnceWed
Shells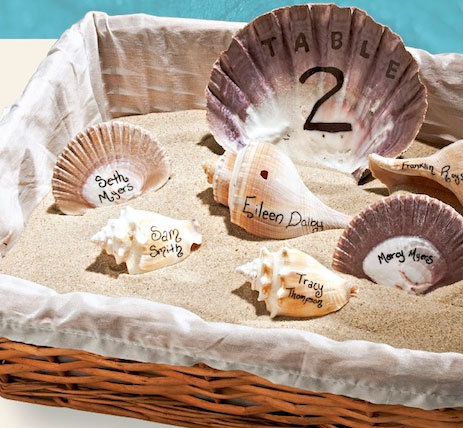 Photo via Hampton Roads Bride
Rocks

Photo Credit: Colleen Reed Photography/via A Wedding Wish
Oranges

Photo Credit: Roohi Photography/via Belle the Magazine
Grass with Billy Ball

Photo via Botanical Floral Designs
Baby's Breath

Photo Credit: Erin Johnson Photography
Moss

Photo Credit: Dazzling Expressions/Etsy
Sand

Photo Credit: KT Merry
Lavender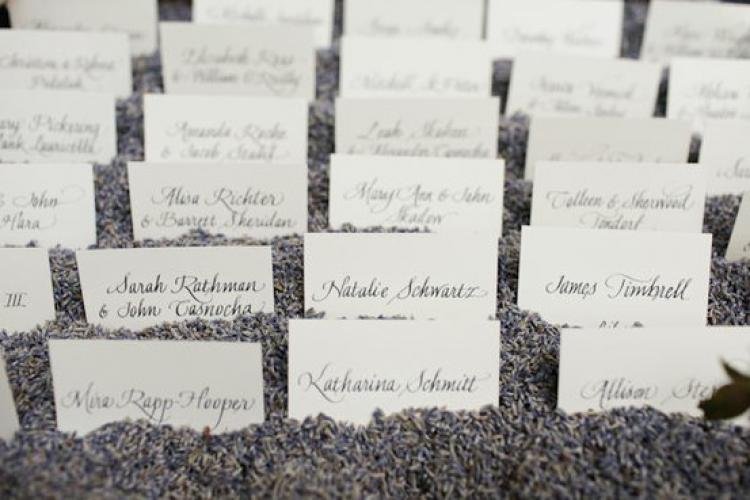 Photo Credit: Gia Canali/via Occasions
—Rosanna Casper