Spiralizers, multi-cookers and all manner of shiny new kitchenware have their appeal, but at the end of the day, what I find myself reaching for most often is a good old cast-iron pan. And by "old," I mean literally old, because there's a marked difference between vintage and modern when it comes to cast iron cookware. A skillet or Dutch oven from decades past boasts a smooth, glassy cooking surface that's revered by cooks for its naturally nonstick finish—a key feature that's been missing from modern-day cast-iron counterparts—until now.
Several new companies have stepped up to the iron challenge, crafting heritage-quality cast iron cookware using labor-intensive production methods to top-chef-worthy effect. Standing out from the crowd is Finex, with its striking multi-pour design and ergonomic spiral handles.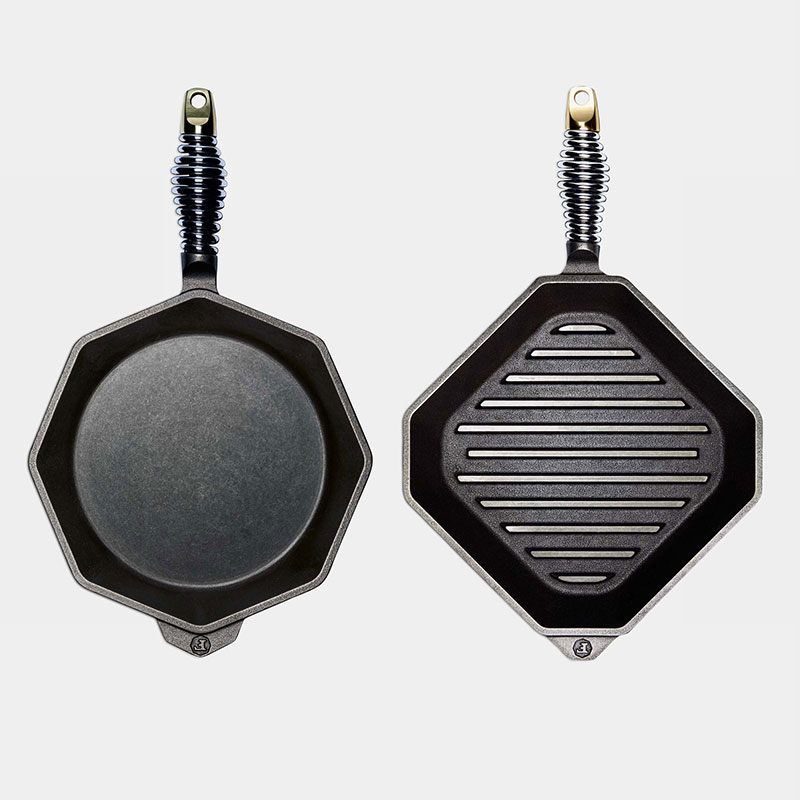 We took a Finex 10-inch skillet on some test runs with delectable results. Brussels sprouts with bacon, blistered shishito peppers, seared steak—all were delectable.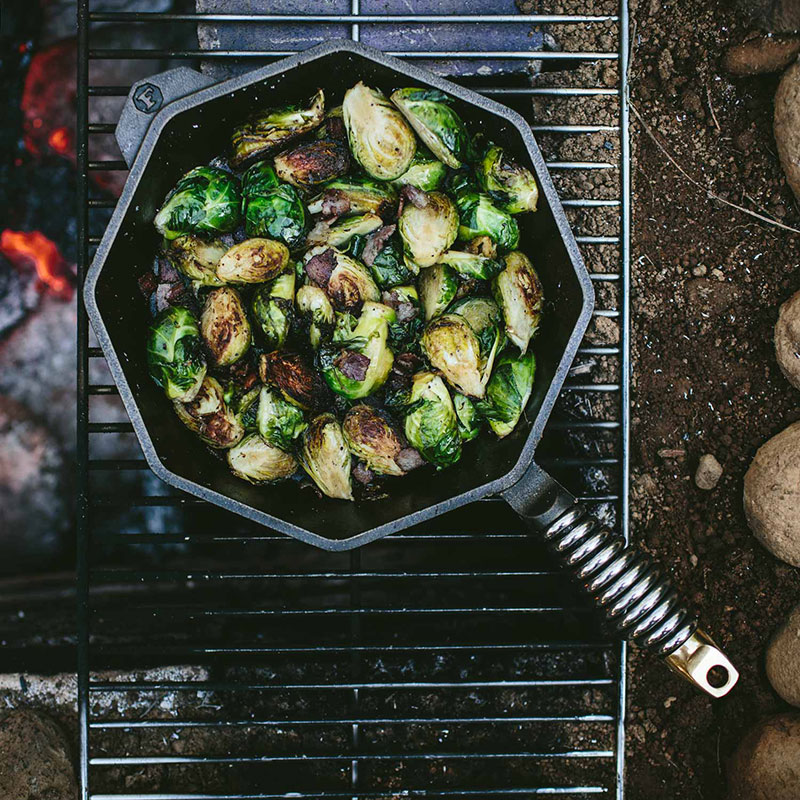 Next up: we're looking forward to skillet cornbread and skillet pizza, and then on to desserts like peach crumble and skillet brownies. Part of the beauty of cast iron is that you only need one quality piece, but head over finexusa.com to see the full range of skillets, grill pans and more (from $125).
—Mary Clarke