Searching for a creative way to take the next step in your relationship? Surprise your future spouse with an epic helicopter marriage proposal that'll make them feel like they're on top of the world!
The exhilarating experience begins in Sin City, where a limo will whisk you and your significant other to the heliport in style. You'll ascend 800 feet into the air, gripping each other's hands as you soar over awe-inspiring landmarks such as the Hoover Dam, Mojave Desert, Lake Mead, and the Grand Canyon. When the moment is right, you'll pop the question (congrats!) and afterwards, the chopper will land 3,200 feet below the rim of the canyon, where you'll celebrate with a champagne picnic. The once-in-a-lifetime adventure concludes with an up-close view of the Bellagio fountains, Stratosphere Tower, and glittering lights of the Strip.
It might sound like a scene from a romantic movie, but Sundance Helicopters can help you make it happen. They offer 21 different tours that are perfect for a proposal, honeymoon excursion, or even a wedding. They're also the longest-running tour operator in Las Vegas, carrying over 160,000 customers per year. Most importantly, their pilots adhere to the highest safety standards that extend well beyond Federal Aviation Administration requirements.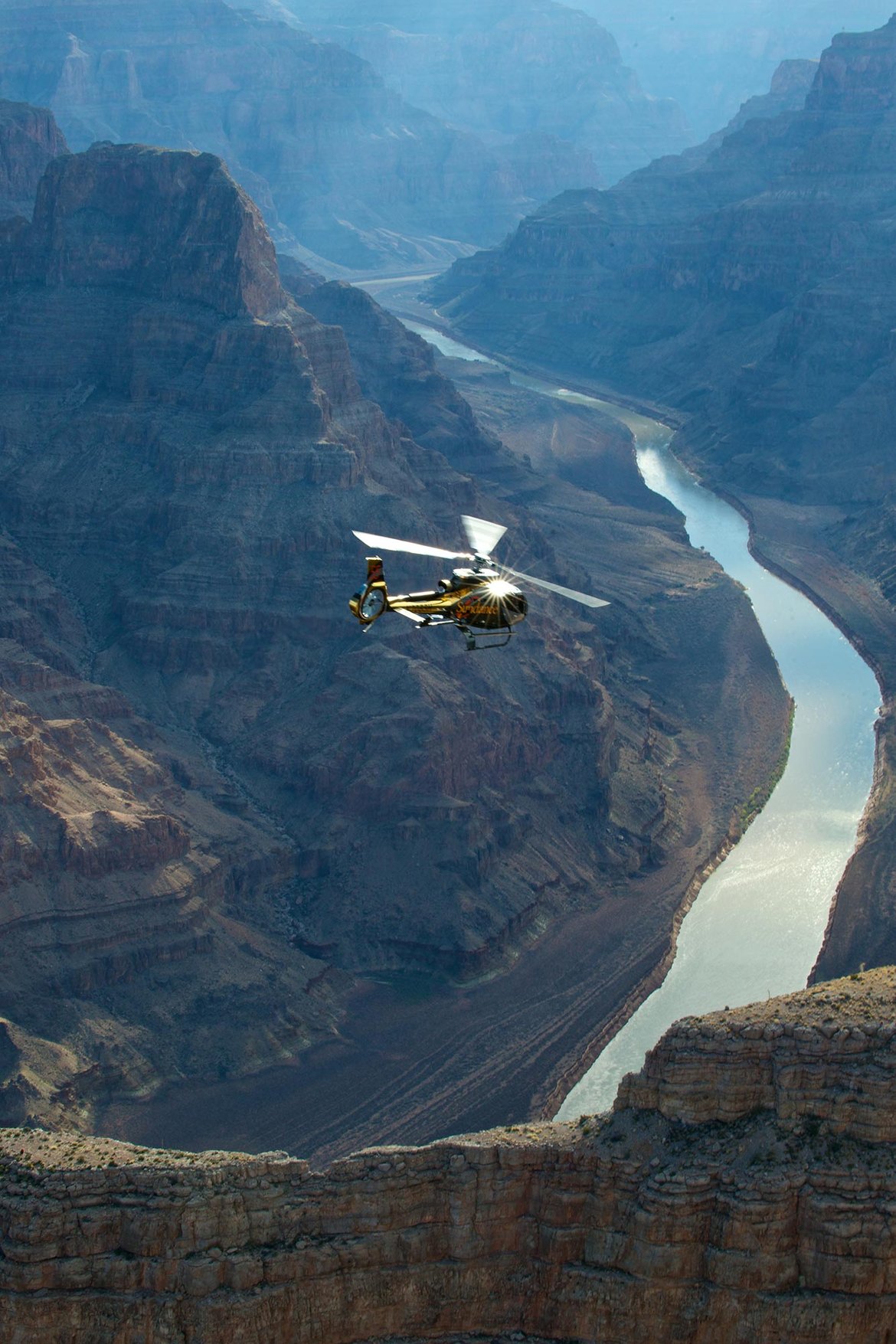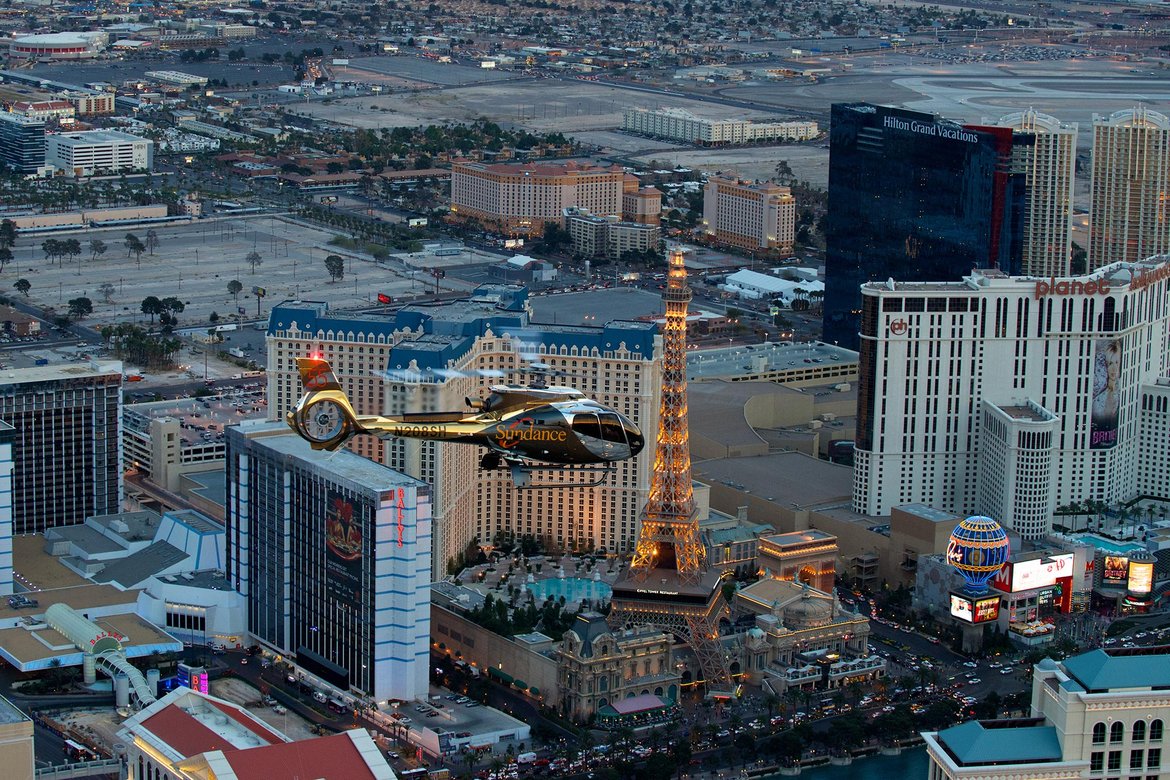 For more information, visit sundancehelicopters.com and follow Sundance Helicopters on Facebook, Instagram or Twitter.
Photos courtesy of Sundance Helicopters
— Stefania Sainato