According to a recent Bridal Guide online survey, about 92 percent of you plan to register for gifts. And with good reason: Whether you've been living on your own, with your parents or with your fiancé, now is the perfect time to think about updating what you have and taking stock of what you don't have — but could definitely use. Here are some ideas to help get you started.
I'm a huge fan of the cordless stick vacuum. It's lightweight, stores easily and does a terrific job on both rugs and hardwood floors. One of my favorites is the Electrolux Ultrapower Studio. It comes equipped with an illuminating headlight and Brush Roll Clean Technology that helps keep the brush roll free from hair and fibers. It has three power settings, one of which significantly reduces the noise factor (nice!) and it operates anywhere from 20 to 60 minutes on a full battery charge. The Ultrapower Studio is not only perfect for apartments but also for larger homes, if you already have a full-size vacuum, keep the Electrolux on another floor to help make clean ups faster and easier.


For little messes (spilled those coffee grinds again!) and quick clean-ups try the Electrolux Rapido Handheld Vacuum. Its lightweight, sleek design makes it easy to maneuver and it has an attachable dusting brush and extended crevice tool for those hard-to-reach places.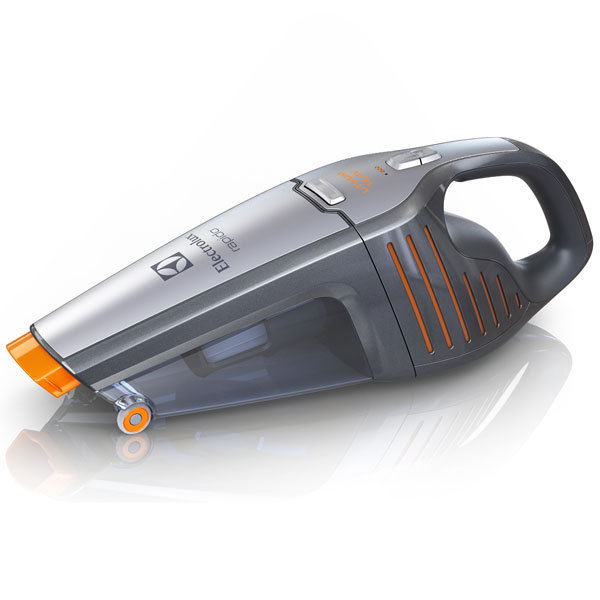 There are also a number of unique kitchen appliances available that you probably don't own but can now request on your gift list. For breakfast lovers, All-Clad's Classic Round Waffle Maker promises extra crispy (and tasty) waffles (so much better than the frozen varieties!). Bonus: It has a non-stick interior and stores away vertically.
The T-fal ActiFry is another cool item for the kitchen. This multi-cooker creates lower fat versions of foods you love (fries, chicken, meatballs, seafood, etc) with no more than 1 spoonful of oil. There's nothing I like more than guilt-free eating!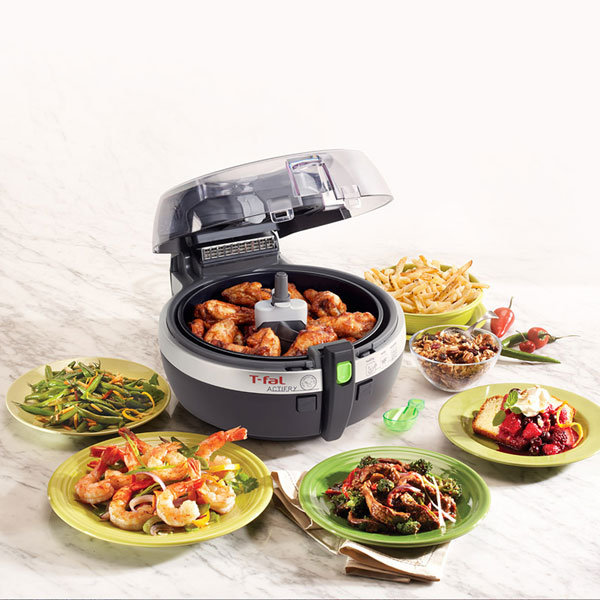 Another fun appliance is IMUSA's Quesadilla Maker that cooks up quesadillas in just 4-5 minutes —ideal for a quick meal.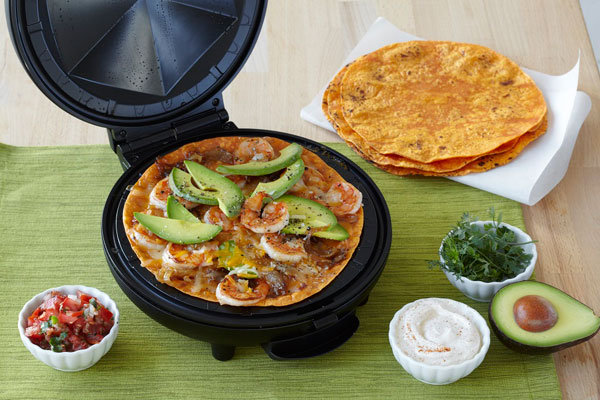 And if you love Panini sandwiches then add De'Longhi's Contact Grill and Panini Press CGH800 to your list. You'll be enjoying delicious Panini combos regularly.
For those who simply must have fresh juice, check out KRUPS state-of-the-art Infinity Slow Juicer that produces more juice and drier pulp. I love its compact design and easy-to-clean features.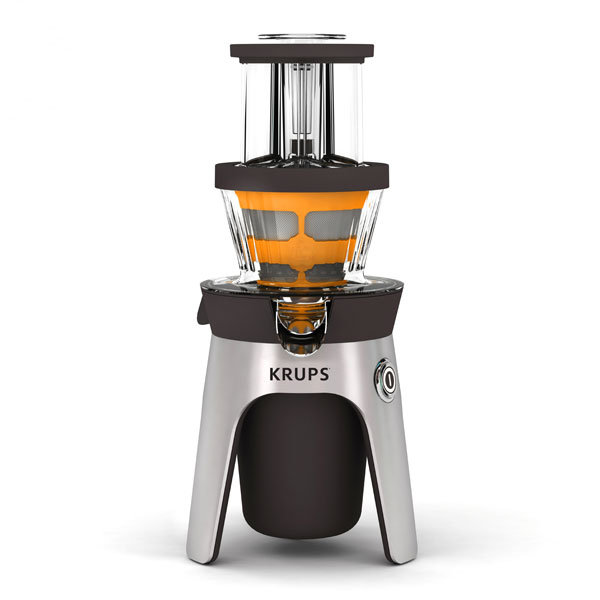 The Contigo Autoseal Tritan Pitcher is a fun, practical registry item too. This ingenious pitcher automatically seals between pours to prevent any spills or leaks and to lock in freshness. Plus, it has a removable ice core to keep beverages chilled (great for entertaining!) and an infuser stick that enables you to infuse your water with lemon, strawberry, cucumber and other refreshing flavors.
If you find yourself a bit confused about how to operate some of the high-end kitchen tools you've received, be sure to buy "Kitchen Decoded: Tools, Tricks and Recipes for Great Food" by Logan Levant, owner of L.A.'s Buttercake Bakery (Skyhorse Publishing, available November 2014, $24.95).
You can pre-order the book now at amazon.com and barnesandnoble.com or add it to your registry list. This smart tome explains how to effectively use all of your appliances and offers recipes that can be prepared with each one. You'll be whipping up savory meals in no time and enjoying your kitchen gifts every day.
All of these products are just a small sampling of the fantastic items that are available for your registry. Take a look at our registry checklist for more ideas and have fun creating your wish list.
— Diane Forden