For all of you West Coast brides ready to shop for your gown, here's some news you'll love. One of my favorite designers, Rani Totman, who creates all of the gorgeous gowns for St. Pucchi Couture, has opened a flagship store in Sunset Plaza, West Hollywood, CA. Here's Rani with two of her beautiful dresses:
I love the look of this fabulous 2,000 square-foot store. It's modern, spacious and features private entrances and veiled interiors.
 Your gown-shopping experience will feel every bit as special and luxurious as it should!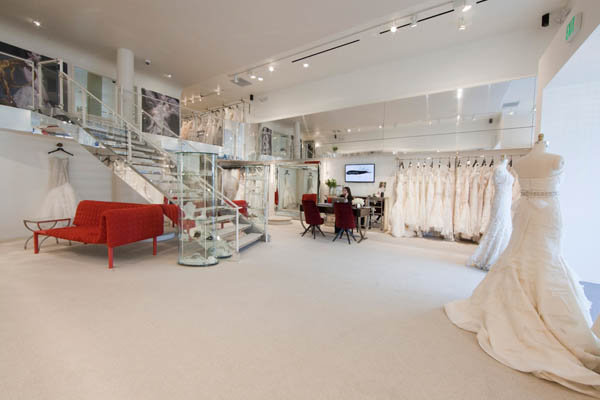 Plus, there are a multitude of styles to choose from for any type of wedding. Rani's dresses are romantic, grand and beautifully embellished with her signature embroideries and unique details. You'll also find sleek, sexy gowns and a plethora of amazing laces. (Better map out ample time for your dress try-ons!)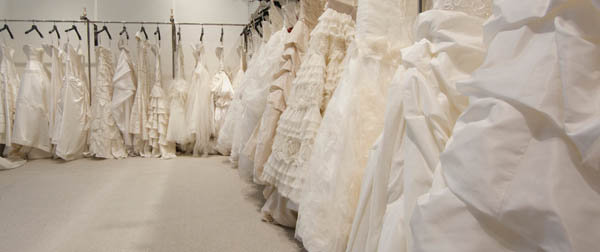 So all you lucky "California Gurls" (brides from other states welcome too, of course!) plan a visit to the St. Pucchi store, 8649 Sunset Boulevard, West Hollywood, CA, 310-601-7604 and have a blast finding your dream dress.
—Diane Forden