It may still be a bit brisk in your neck of the woods, but spring is officially here, and wedding season will soon be in full bloom. (More couples marry from May through early autumn than at any other time of year.) With that in mind, we asked Sarah Lowy and Jodi Cohen of L.A.-based JOWY Productions to share some of their favorite trends. This dynamic duo has created gorgeous weddings and events for innumerable brides and grooms, as well as for many celebrity clients. Here, their take on some of the top trends we'll be seeing this spring.
Theme
Vintage and romantic remains the prominent theme for 2014. Blush and champagne wedding gowns, black and white photographs, champagne cocktails, lace table cloths and a touch of sparkle continue to enchant.

Photo Credit: Heather Kincaid Photography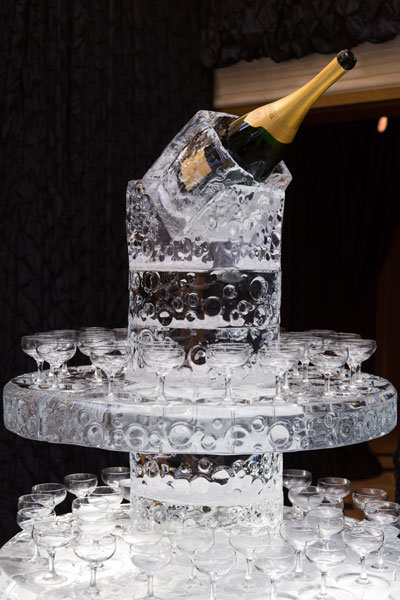 Photo Credit: Peter Bohler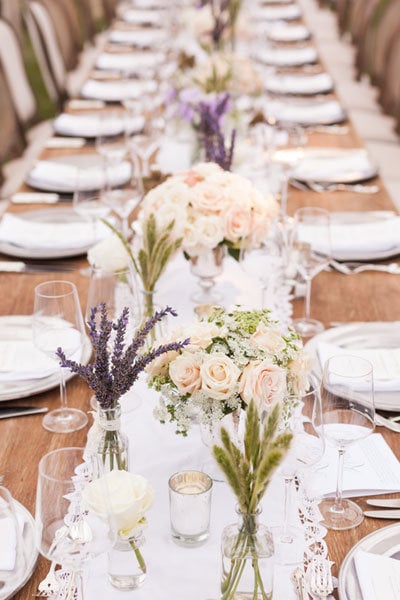 Photo Credit: Peter Bohler
Hairstyles
There's a swing back to more romantic styled 'dos for 2014. Halo braids, braided crowns and chignons, and sleek, swept back classic chignons are favored by today's brides. Look for hair embellishments like feathers and jeweled headbands.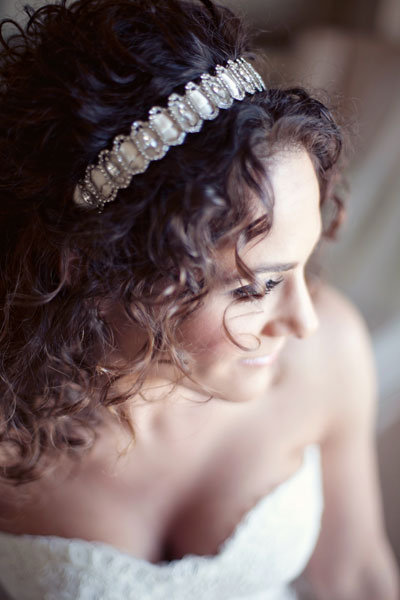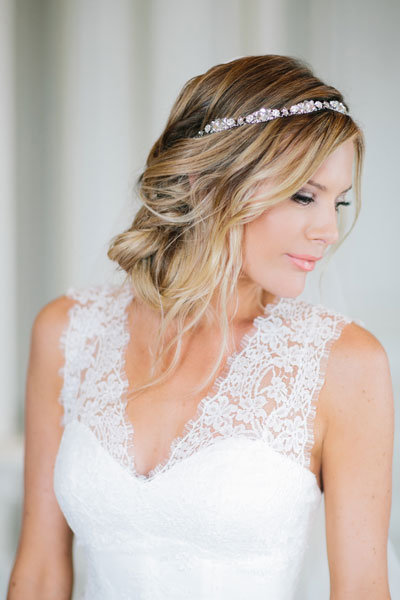 Photo Credit: Heather Kincaid Photography
Groomsmen Details
Grooms are also involved in the wedding planning. They may not be selecting flowers and mulling over color choices, but they are more concerned about their individual style and that of their groomsmen. Wearing colorful socks or bow ties is a fun way to put their personal stamp on the wedding.

Photo Credit: Heather Kincaid Photography
Floral Inspiration
Add something personal to the bouquet, whether it's a family heirloom such as a lace handkerchief, a piece of the bride's mother's or grandmother's wedding dress, or an antique brooch or earring.

Photo Credit: Heather Kincaid Photography
Sparkling accents tucked within the flowers are another popular trend.

Photo Credit: Shannon Lee Photography
Or add a little extra bling to your bouquet for an extra-glamorous look with a satin-wrapped, crystal-accented stem.

Photo Credit: Shannon Lee Photography
Sarah and Jodi also recommend using green flowers, ivy and vines, bamboo, topiary trees and various plants, especially those with wide leaves such as magnolia and maple, for environmentally chic and romantic arrangements.
Remember, it's the little touches that always have the biggest impact. Have fun putting together those special details — you're going to have a beautiful wedding!
—Diane Forden