Gorgeous gowns…check. Fabulous reception ideas…check. Savvy budget tips…check. Amazing honeymoon destinations…check. You'll find all of this (and more!) in our July/August 2013 issue.
Get a behind-the-scenes look at our cover shoot:
Discover your best look in our "Style Finder" fashion story featuring gowns for a boho or princess bride:
Or, opt for a chic, sleek dress from "Love Story":
See the latest styles in "Runway Report":
And get ready for a summer wedding with fun accessories:
Once you've found your dream dress, see what two of our favorite TV stars have to say. David Tutera, WEtv's "My Fair Wedding" guru, reveals some of the surprising things he's learned over the years about brides, grooms and all things weddings in "Ask David":
And Mara Urshel, from TLC's "Say Yes to the Dress" and co-owner of Kleinfeld, offers her best gown-shopping tips for brides: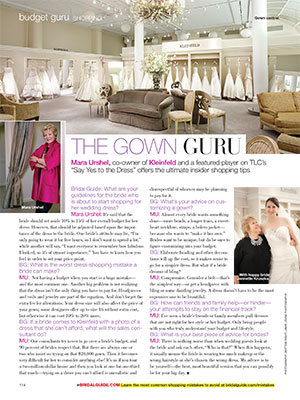 If you're struggling to determine just what type of wedding you'd like to have, be sure to take the "Find Your Style" quiz from Abby Larson of Style Me Pretty to set you in the right direction. You'll quickly discover if you're more of a rustic-chic or modern fab bride!
We know you love ideas, ideas, ideas, and you'll find plenty in this issue, starting with eye-popping candy bars:
...to cool, colorful cocktails (get the recipes here!):
...to dazzling details for a uniquely beautiful celebration:
OK, you found your dress, know your wedding style and have lots of ideas…now it's time to think about the budget! No worries. Turn to "10 Major Money Mistakes" before you start spending and find out how best to keep your dollars in check. You'll thank us later!
Did you ever wonder what recently-married brides might have done differently if they could plan their weddings all over again? Well, we did, too — so we asked, and they shared! Their savvy advice sheds light on what to consider and plan for so you won't have any regrets.
Everyone needs to take a break from 24/7 wedding planning…which is why you'll love our fabulous honeymoon section featuring destinations near…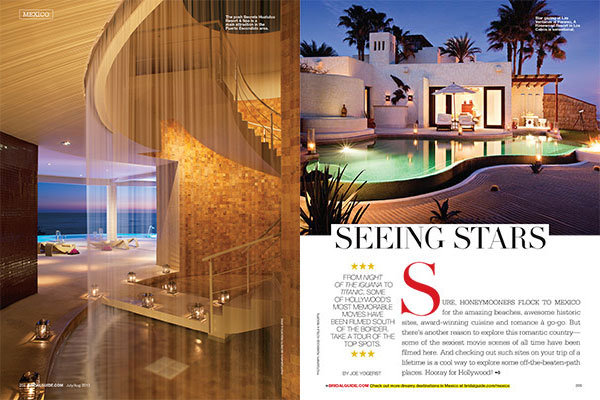 And far…
If the Caribbean is on your radar — and you two are bonafide foodies — discover the inside scoop on some of these islands' best dining experiences. Bon Appétit!
After reading all about Argentina, South America is definitely on my bucket list, and you two may also decide that this is the perfect spot for your getaway:
Enjoy the issue and have fun planning for and dreaming about your big day. I know you'll have the best wedding ever!
—Diane Forden