Searching for a sweet Valentine's Day gift that won't break the bank? This year, skip the chocolates and teddy bear, and show your fiancé just how much they mean to you with a sentimental present they'll never see coming: A compilation of love notes from around the world!
The goal is to crowdsource personalized love notes from each of the 50 states — bonus points if you can get international submissions as well. Each note should read, "[Groom's Name Here], [Bride's Name Here] love is so big for you that it has reached [State Name or Country Here]." Then, each well-wisher needs to take a photo of their note, preferably in an outdoor setting that plays up their home state (e.g. a snowy woodland in Alaska, the skyline of New York City). You could also create a book with the photos and give it to your groom as a wedding-day surprise or an anniversary gift.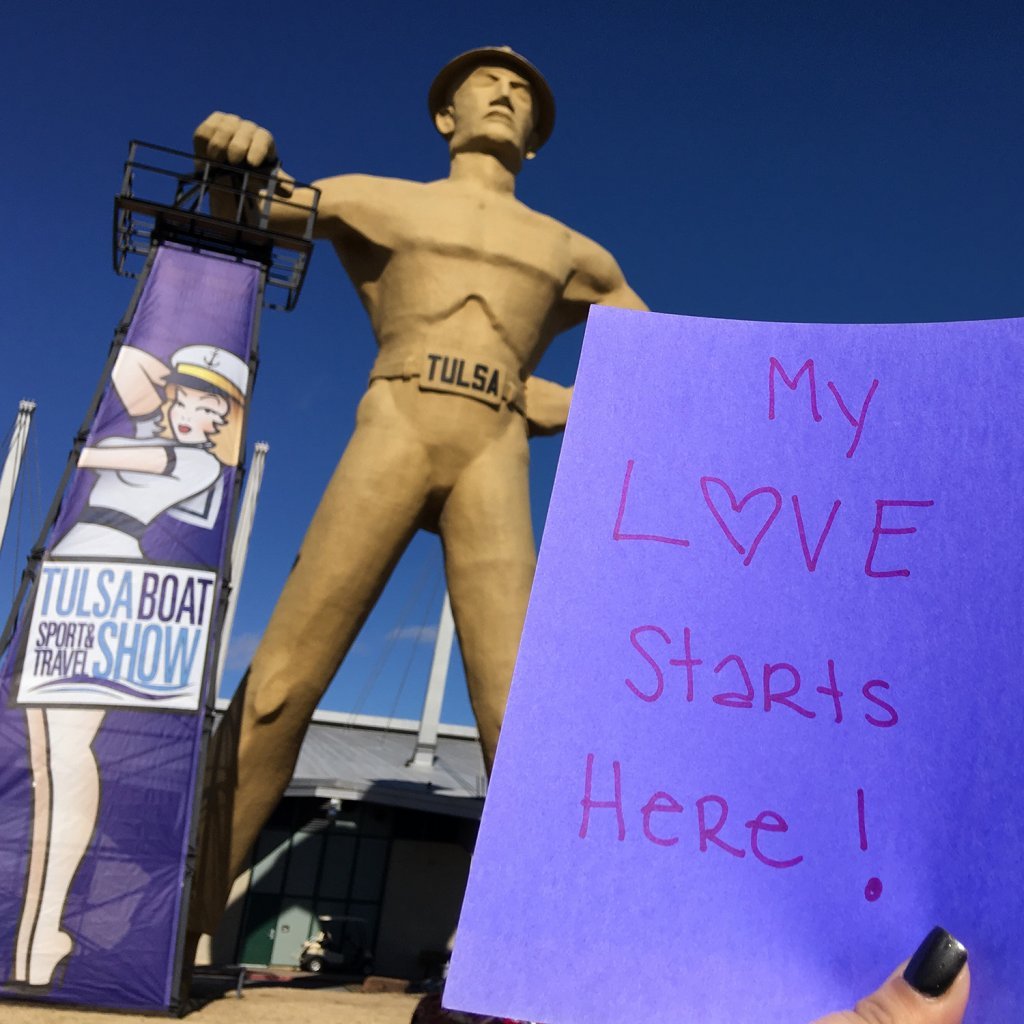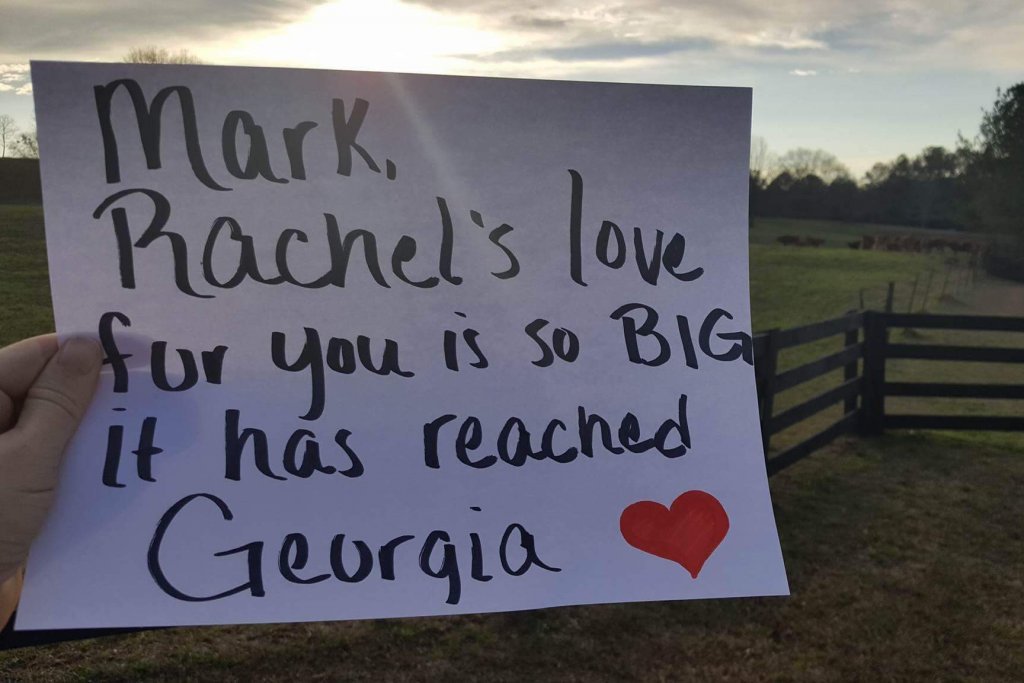 Photos courtesy of Rachel Baker
The savvy brides from our "All About Weddings: The Bridal Guide Community" Facebook community clued us into this fun trend. Although the exact origin is unknown, the photos began surfacing around January 23rd in mommy groups on Facebook.
Join our private Facebook group to participate in the project ►
—Stefania Sainato