What song will you and your partner be swaying to after being announced as newlyweds? From total classics to super contemporary picks, your first dance anthem says a lot about you as a couple. Here, find out what your jam says about your relationship.

Photo Credit: Ashley Rose on The Brides Cafe via Lover.ly
A Classic Oldie
Think: "At Last" (Etta James) or "These Arms Of Mine" (Otis Redding)
You're all about tradition at heart. Even though you might have embraced certain modern wedding elements (like a hashtag or a modern guest book), you're both old-fashioned romantics who believe in love standing the test of time.
A Taylor Swift or Katy Perry Anthem
Think: "Teenage Dream" (Katy Perry) or "Love Story" (Taylor Swift)
Fun-loving and never ones to take yourselves too seriously, you love the idea of dancing to an energetic pop jam on your wedding day. Because, honestly, why not?!
A Semi-Obscure Indie Jam
Think: "Sweet Darlin" (She & Him) or "Love and Some Verse" (Iron and Wine)
You guys have a love that only you two can really understand on that super deep level, and that's more than okay with you. A bit mysterious, you are totally fine with the fact that most of your family members won't know the song — in fact, you dig the cool factor.
A Country Love Song
Think: "All I Need To Know" (Kenny Chesney) or "Need I Say More" (George Strait)
There's just something so sweet about twangy guitars and Southern accents, in your opinion. You two are down-to-earth types whose love is as pure as apple pie.
A Cheesy Power Ballad   
Think: "You're the Inspiration" (Chicago) or "I'll Be There for You" (Bon Jovi)
Whether you choose a throwback love song as a half-joke or in full seriousness, you two never care all that much about what others think, and you will totally own your decision. After all, these songs endure for a reason: As over-the-top as the might seem, they really do speak the truth about love.
A Fast-Dance Song
Think: "Happy" (Pharrell) or "I Feel Good" (James Brown)
Instead of slow-dancing in front of everyone (and having middle school flashbacks), you are totally non-traditional and pick an upbeat song that will have the whole crowd gunning for the dance floor. More than likely, you're both energetic, fearless, and damn good dancers.
More from Loverly:
6 Cake Cutting Songs That Are Too Sweet To Pass Up
21 Songs That Belong On Your Bachelorette Party Playlist
17 Choreographed Wedding Dances That Make Us Smile (VIDEO)
The Only Wedding After Party Playlist You'll Ever Need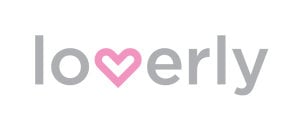 Loverly is the heart of weddings: a visual inspiration search engine designed to help brides discover ideas, people to hire, and things to buy. Loverly makes finding beautiful wedding inspiration easier than ever! Their images are powered by the best wedding publishers and wedding shopping partners on the web. Find Bridal Guide on Loverly >>