Guest blogger: Scratch Weddings, the nation's leading provider of highly skilled, experienced, and affordable marquee-level DJ talent for weddings.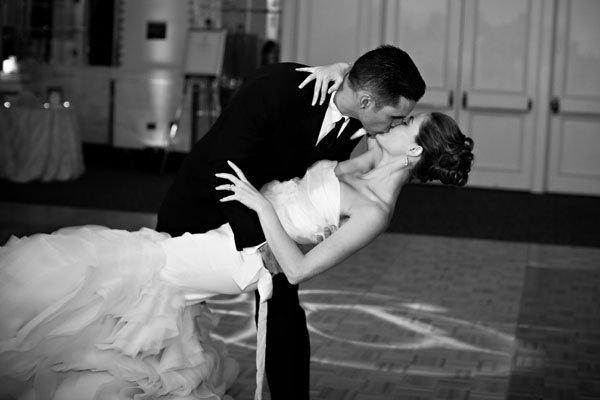 Photo Credit: Muriel Silva Photography
Your first dance is one of the sweetest and most sentimental moments of the wedding day — and the perfect moment begins with the perfect song. Here, we've pulled together the most romantic song choices for every mood.
Classic:
► "Unforgettable" – Nat King Cole
► "You Belong To Me" – Dean Martin
► "At Last" – Etta James
► "Once in My Life" - Stevie Wonder
► "Into the Mystic" – Van Morrison
► "Your Song" – Elton John
Romantic:
► "In Your Eyes" – Peter Gabirel
► "Come Away With Me" – Norah Jones
► "You and I" – Michael Buble
► "The Luckiest" – Ben Folds
► "Falling Slowly" – Glen Hansard and Marketa Irglova
Soulful:
► "The Closer I Get To You" – Roberta Flack
► "My Baby Just Cares for Me" – Nina Simone
► "No Ordinary Love" – Sade
► "I'm Glad You're Mine" – Al Green
► "You Send Me" – Sam Cooke
Fun:
► "You Can Never Tell" – Chuck Berry
► "Call Me Maybe" – Carly Rae Jepsen
► "Are You Gonna Be My Girl" – JET
► "I Wanna Grow Old With You" – Adam Sandler
► "Together Forever" – Rick Astley
Indie:
► "Ho Hey" – The Lumineers
► "I Was Made For You" – She & Him
► "The First Day of My Life" – Bright Eyes
► "I Will Wait" – Mumford & Sons