David Tutera stopped by Z100, New York's hit music station, this morning to chat about — what else? — weddings! Here, five things we learned from the show: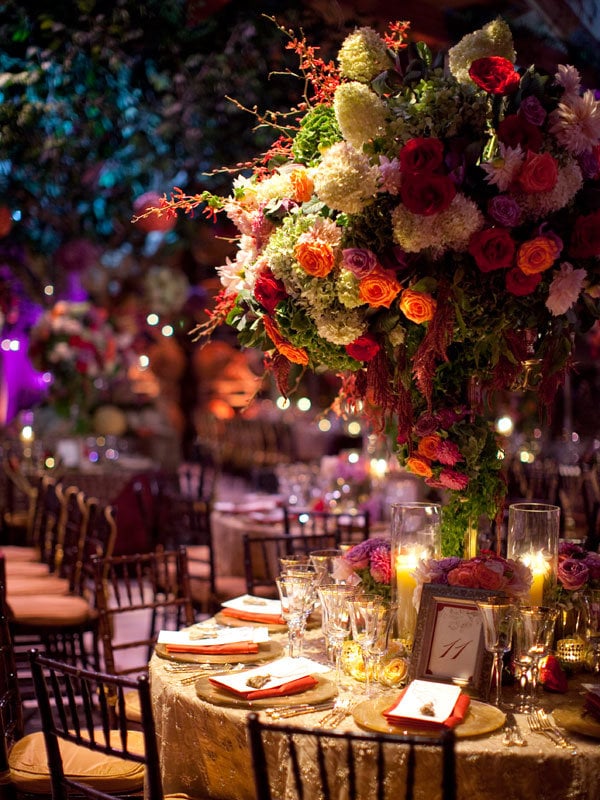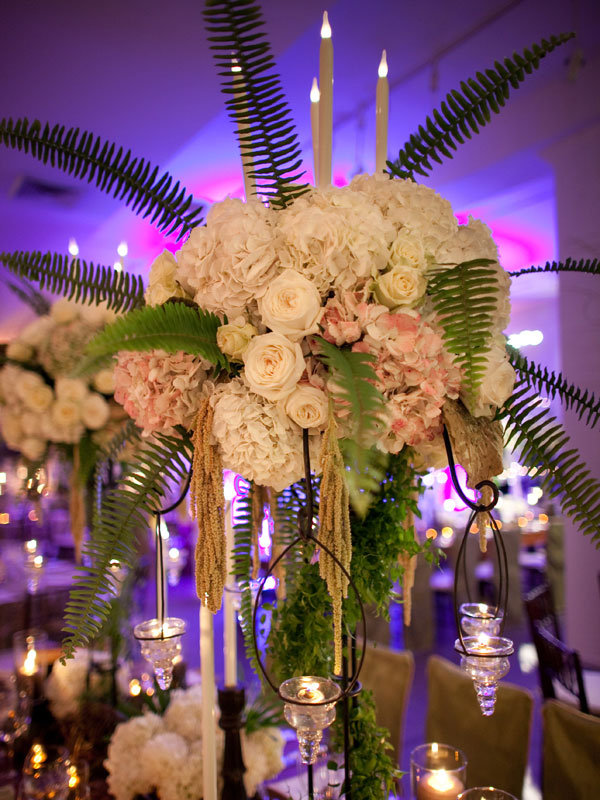 Photo Credit: Mel Barlow/Created by: David Tutera
1. Want to have David personally plan your wedding? It'll cost you $50,000.
"To hire me is, yes, expensive, but to hire my company is a lot less expensive," said Tutera. "I personally get involved in about six to 12 weddings a year. My staff does many more weddings all over the country and the world with my name on them."
"They're trained by me. I'm very involved with my clients that I'm working with, but not hands-on with every step of it on unless you personally hire me. We can run anywhere from $15,000 to $20,000 to be your wedding planner. For me personally, it's much more."
"I don't get percentages... we're not like interior decorators. My fee remains the same whether you spend a dollar or 10 million."
2. David can tell if your marriage will last.
David spoke about a big NYC wedding he planned recently with a $2.5 million budget — only to see the couple divorce six weeks later. "I knew that was going to happen, because I can tell. I can tell if they're supposed to get married or not. I'm not just a wedding planner," said Tutera. "I'm a wedding planner, I'm a magician, I'm a referee, I'm a moderator, I'm a best friend, and I'm a therapist. Do I wear all hats at the same time? Yes."
"I'm all about energy. I can always tell the click between the two of them. They're either meant to walk down the aisle, or they're not."
When asked if he warns clients when he suspects the marriage won't last, he replied, "Some day in the future, maybe I'll be a matchmaker. But until then, they knock on my door and they come in, I have to get them down the aisle."
3. Planning a celebrity wedding is as big of a headache as you'd expect.
"The expectation from celebrities is so high, but yet they have no focus, and it's a challenge. Trying to get a little bit of an answer out of a celebrity is like asking for gold. So for me, it's always been very difficult. I have loved doing celebrity weddings, and I still do. In fact, I'm meeting one in about three hours today in New York." (Any guesses who?)
"It's a challenge, the process takes forever, and quite frankly, every time I get a phone call to do a celebrity wedding, I always say, let's wait a while, because they all get engaged, but they never walk down the aisle."
4. He's not afraid to turn down business.
"I threw somebody out of my office a couple years ago. I pressed the button of my elevator, and I said 'there's the elevator, downstairs is the lobby, goodbye,'" he said. "I didn't like the way they were treating my employees. I'm very protective of my staff. I could take it; it's not fair to do that to the people who work for me."
5. The #1 wedding faux pas: Overdoing it.
"You don't have to have a theme to have a great wedding. You just have to have a concept, and a color scheme can be good enough," said Tutera. "You have to have a focus, a style, and then a direction." 
"The most important things for a girl are the dress; second is the flowers, third is the entertainment, fourth is the food," said Tutera. "Cut back on cake, invitations, and favors."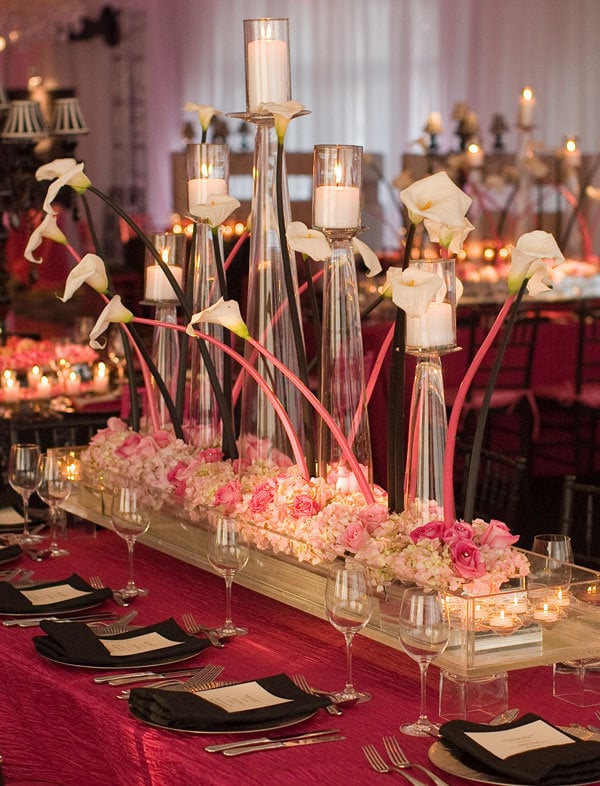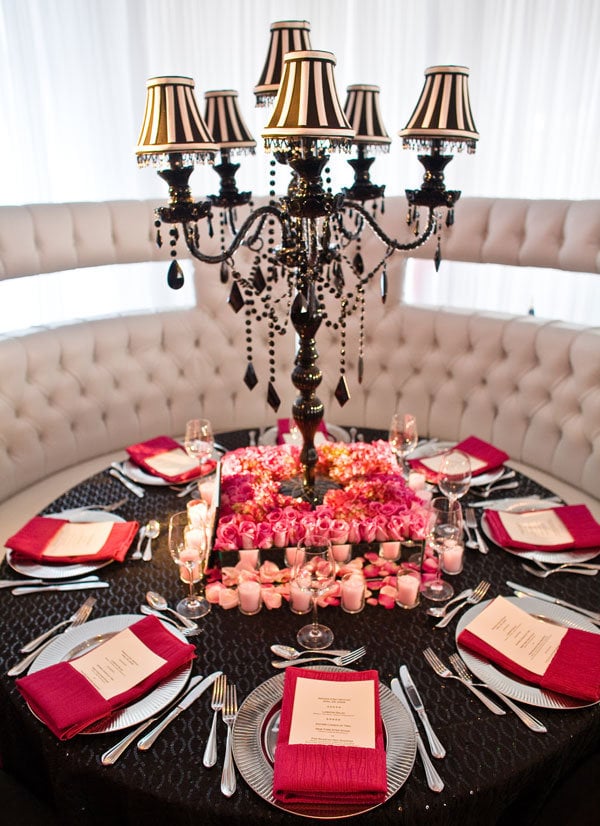 Photo Credit: Bruce Plotkin/Created by: David Tutera
Plus, get David's quick thoughts on:
► The hottest trend right now: "Lace and pearls is the in-trend right now through the end of 2013."
► Pets in weddings: "Brides need to know that there are two things that will upstage you — a dog or an animal, and a kid. So do you want that to upstage you when you walk down the aisle?"
► Friday weddings: "Not a fan. I don't want to feel stressed as a guest to get to your wedding because I'm at work. So I know it's sometimes a budget-saving tool, but not a fan."
► Holiday weddings: "I'm not a fan or an advocate of holiday weddings. What pisses me off is, as a guest, I want to do my own thing on my weekend. I don't want to go to a wedding on a holiday weekend. So that's my simple answer."
► Serving beer straight out of the bottle: "I'll kill you…  what do you think I'm going to say? I'm gonna let you answer your own question. You know the answer to this question. No bottles. I don't even like beer at a wedding, but if you serve it, serve it in a glass." When told that the groom originally wanted a keg, Tutera sighed, "I think I just lost five years."
► Uplighting: "Uplighting is definitely worth it. To me, the lighting is what makes a room explode. I'm all about theatrics and drama. People spend so much money on everything else, they forget to light the room. So yes. Spend the money on lighting. It's incredible."
► Social media: Some couples love when their guests share photos instantly on Instagram, Twitter, and Facebook. Other couples prefer that no one posts photos until the professional ones have been released. But can you really control what your guests post? "You can try. I've done it with celebrities; they've asked me to check cell phones at the front door. Let me tell you something; I did a wedding and Barbara Walters was a guest. You ask Barbara to check her cell phone, there's an answer which I cannot repeat on air that'll happen. It doesn't work."
Whatever you do, don't update your Facebook status right after you say "I do." "Then I have a problem, because then you've crossed too far over to the other side."
Listen to the full interview on Z100!
—Kristen O'Gorman Klein