Guest Blogger: Nathaniel Neubauer, owner of Contemporary Catering
Nathaniel's mom says it best: "When Nathaniel was turning three, I asked him what he wanted for his third birthday. He said, 'Quiche.'" Ever since, Nathaniel's love for food has never been far from reach. With his presence, Contemporary Catering quickly became a major contender in the Los Angeles catering industry. From overseeing production to designing a nine-course tasting menu with five-star service, Nathaniel's dedication to his clients and his company is unparalleled.

Crafting a cocktail that matches your wedding color palette — and tastes incredible — is easier than you might think! We start with fresh herbs and fruit before asking the bride for her inspiration boards and wedding colors. After narrowing down a list of the bride and groom's favorite spirits, we begin the creation process.
At Contemporary Catering, mixing and matching colors and flavors is one of our specialties. We have found a way to match virtually any color and flavor that anyone could dream up! 
Finding your perfect drink definitely takes a little mixing and matching, but don't be afraid to experiment. The only way to come up with a memorable cocktail that your guests won't forget is to be creative (the sampling part doesn't hurt, either!).
Here, we've come up with five great drinks that are sure to tickle your taste buds:
Blackberry Bliss
Ingredients:
• Gin muddled with fresh blackberries
• Mint
• Orgeat syrup
• Fresh squeezed lime juice
• Pineapple juice
• A dash of lemon-lime soda
Garnish with fresh blackberry and a mint leaf.

Matrimony Melon
Ingredients:
• Grapefruit vodka
• Cointreau
• Pureed honeydew
• Cucumber
• Thai basil
• Housemade sweet and sour
• Squeeze of fresh lemon
Garnish with a fresh basil leaf.

Red Breeze
Ingredients:
• 1½ oz. cucumber vodka
• 4 watermelon pieces cut in 1½ inch chunks
• ½ oz. lemon juice
• ¾ oz. simple syrup
• ½ oz. Campari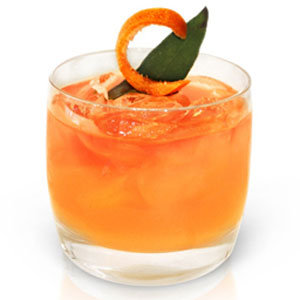 Grapefruit Twist
Ingredients:
• 1½ oz. cucumber vodka
• 1 oz. grapefruit juice
• ¾ oz. simple syrup
• Dash of Bitter Truth Aromatic Bitters

Electric Margarita
Ingredients:
• 1½ oz. tequila
• 1½ oz. fresh lime juice
• ½ oz. Blue Curacao
• ¾ oz. agave nectar
—Nathaniel Neubauer