Each week, we feature music recommendations from Scratch Weddings, the nation's leader with the best wedding DJs at affordable prices. This week's post comes from DJ Schuller, a NYC native who  has been mixing for over a decade and has spun at a number of coveted hotspots in his hometown, as well as in LA, Philly, Atlantic City and Miami. Whether it's a jam-packed venue fitting thousands or an intimate private gathering, Schuller brings the crowd to their feet every time. With his attention to detail and amazing skills shining through, Schuller keeps a wedding dance floor packed every time.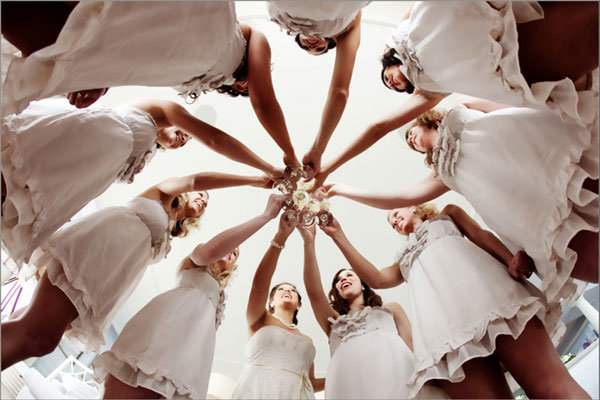 Photo Credit: Chris Jorian Fine Photography
In the moments before your wedding, the last thing you'll want is a silent room to get ready in. Keep the mood light with a chill yet fun soundtrack to soothe those pre-wedding nerves. These gender-neutral tracks will do the trick while you're putting on those finishing touches and hanging out with your bridal party in your final moments as a single lady (or guy).
► "I Specialize in Love" —Sharon Brown
► "Baby I'm Yours" —Breakbot
► "Bonafied Lovin'" —Chromeo
► "Who Loves You" —Frankie Valli
► "You Give Me Something" —Jamiroquai
► "I Follow Rivers (Magician Mix)" —Lykke Li
► "Spectrum (Acoustic)" —Zedd
► "Shooting Star" —Bag Raiders
► "Walking on the Moon" —Kris Menace
► "Cross the Dancefloor (Chromeo Mix)" —Treasure Fingers
► "Human Nature" —Michael Jackson
► "Lovely Day" —Bill Withers
► "Never Too Much" —Luther Vandross
► "Ascension" —Maxwell 
► "Do I Do" —Stevie Wonder 
► "Make That Move" —Shalamar