Photo Credit: Hoffer Photography
When the words "holiday" and "wedding" come together in the same sentence, what comes to mind? A goth Halloween ball? An ugly Christmas sweater party? If you're European, perhaps you think simply of a honeymoon. While New Year's Eve weddings are nothing new, there is a consistent trend of couples striving for an event to remember, aiming to differentiate their nuptials from the rest.
One advantage to planning a holiday wedding is an instant theme. The season lends itself to a distinct color palette and design direction — but how do you create an elegantly themed atmosphere without going too kitsch or campy? The answer lies in delicate balance and unexpected details. Consulting with a professional planner can help keep you on track and ensure your event comes across as you.
Here are four different holiday wedding themes and tips on how to incorporate subtle yet impactful décor details into your big day.
Christmas
Leave behind your preconceived notions of red and green, tinsel and twinkle lights, and silver bells. There are countless interpretations of this holiday, and some of the most beautiful are also the most simple. There is an undeniable elegance about classic Christmas décor — think boughs of holly and greens draped across a doorframe or fireplace, garlands of tinsel or dried candied oranges, and the delicacy of snowflakes and icicles. Before whip-stitched snowmen, blow-up yard decorations and colored tin revolving Christmas trees, there was the simplicity of the glowing hearth, flickering candles on a fresh fir tree (albeit not the most fire-safe option, but it sure was pretty) and the symbolism of doves, branches, and silver and gold.

Photo Credit: Sweet Little Photographs
Try mixing shades of white and ivory with different supple textures of heavy winter textiles, like ceam tablecloths with a gold dry-brushed burlap table runner. A menagerie of vintage-inspired glassware filled with candles and fresh seasonal blooms can serve as a centerpiece. Think mercury glass, white roses, branches of green, and pinecones in shades of natural, white, silver and gold.

Photo Credit: Candice Brooke Photography
Bay leaves can make gorgeous wreathes and garlands. Swag them along the walls or doorways, or use a long one for a floor-to-table-to-floor table pièce de résistance. Use upside-down mason jars and black and white family photos to create classic vntage-inspired snow globes. Display with other novelties in apothecary jars or under a cloche.
Aim to create a winter wonderland or a 1940's-style soirée. Creating a Pinterest board for your inspiration or searching movies or magazines for images that resonate with your vision will help you stay on track. It's about creating a feeling for your guests and projecting the natural warmth of the Christmas holiday.
Hanukkah
There is much to be done with the classic Hanukkah colors of blue and white. A crisp winter white can be unbelievably chic and elegant, and you can play around with different hues of the traditional blue as well. Mixing several different shades and adding in metallic silver or gold can create a cohesive color palette to translate into décor.

Photo Credit: Lanly Le 
Creatively incorporate traditional signs and symbols into your décor to reflect the holiday spirit. The symbolism of the Star of David can be represented in clean geometric patterns or more literally in hanging ornaments. Different heights and sizes of glittering stars hanging from the ceiling can create a old Hollywood vibe, and the low lighting reflecting from them can make for an unparalleled ambience. Reimagine the Menorah as a series of vintage candlesticks, an organic branch-like shape, or even a series of several in a gradation of color creating, an ombré effect. Dreidels in bright colors, monochromatic white-on-white, or metallics can have big impact when oversized, grouped together, and used as a centerpiece.

Photo Credit: Amanda McKinnon Photography
New Year's Eve
Perhaps the most glamorous opportunity is afforded by New Year's Eve. Considering that the champagne is already flowing, and silver and gold dominate the color scheme, it is simple to elaborate on a 1920s Art Deco vibe. With the recent adaptation of The Great Gatsby, inspiration abounds for this wedding theme. Add a simple black or white (or both) to gold, and you have a strong and stylish color story. Gold-foiled details on invitations, classic coupe stemware and speakeasy-style drinks like gin fizzes and St. Germain champagne cocktails, sumptuous florals in vintage vessels, and a black and white photo booth can transport guests to another time and place.

Photo Credit: Nancy Neil
Since the new year is a time for many to reflect on the past year and plan for the future (and let's face it, the countdown is just plain fun), plan your own version of the big ball drop. Guests can celebrate ringing in the new year with a brand-new couple, so toasts are definitely in order. Fireworks, a confetti cannon, or even sparklers can be a festive touch, as can something as simple as a cracker placed at each place setting. Create a large chalkboard or perhaps a tree where guests can write both wishes for the bride and groom and perhaps their own resolutions. On a holiday like New Year's Eve, it's important to involve the guests so they feel like they're celebrating both you and the beginning of their own fresh year.

Photo Credit: Sweet Little Photographs
Valentine's Day
What could be more appropriate than saying "I do" on the most romantic of holidays, a day where much of the world celebrates love? It might be frightening to picture your big day full of red and pink, doilies, and conversation hearts, but we assure you that a V-day wedding can be done in good taste. Whether you want to go classic Saint Valentine or more of a modern and punchy whimsical twist on bright hues and hearts, there are endless options for this mid-winter holiday.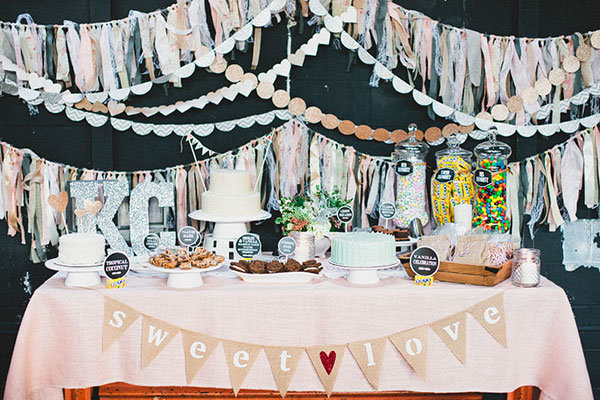 Photo Credit: Candice Brooke Photography
One of our favorite touches of late is the oversized fringe balloon. These frilly ethereal floating bits of fun have been cropping up all over the events scene, and you can also include heart-shaped balloons for an added touch of festivity. These can flank tables or create the perfect photo-op. You could also have your guests release them into the air as your ceremony send-off.
Mixing shiny metallics with matte versions of the same color adds dimension to your palette while keeping it from being too busy. You can have a lot of fun with different shades pinks and reds or an ombré palette of one or the other. Fluffy, romantic roses and peonies mixed with fillers of soft lambs ear or dusty miller can add a luxe touch. Mirrored and mercury glass touches create an intimate boudoir-like vibe.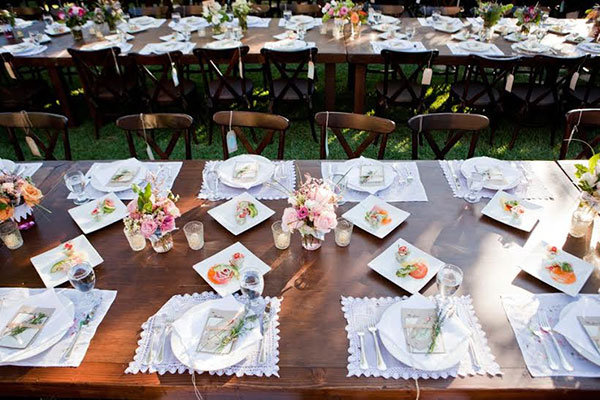 Photo Credit: Nancy Neil
There are countless fun ways to incorporate a light (or even heavy) holiday theme into your big day, so don't be afraid to have fun with it and take ownership of your date. Your wedding will evoke memories in your guests on these holidays for years to come, and there's truly nothing better than celebrating with you and yours on one of these festive occasions.
—Sarah Shewey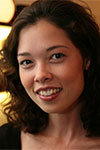 Sarah Shewey is the founder and CEO of Happily. Shewey began her event career at Harvard's American Repertory Theater, earning the title of "Boston's Best Party of the Year" by the Boston press. Her work in creating sustainable weddings and innovative events has been covered by the Associated Press, the BBC, NPR, and Forbes. Shewey is the TEDActive Program Producer, an active board member of dublab.com and co-founder of CC:me, a collective of freelancers interested in shaping the future of work.