Eenie, meenie, minie, MEATBALL! And pig-in-a-blanket! And baby caramel apple! It seemed like every party we went to during bridal market featured adorable, delectable bites perfectly proportioned for a dollhouse kitchen.
We munched our way from Joan Rivers' party for Preston Bailey to Colin Cowie's wedding-website launch, from the Upper East Side to West Chelsea and beyond…finally hitting the mini-motherlode at a book launch celebrating the creative force behind this genius cuisine: Peter Callahan. His new cookbook, Bite by Bite: 100 Stylish Little Plates You Can Make for Any Party, is a gorgeous and easy-to-follow guide to Callahan's inventive food, as whimsical as it is delicious.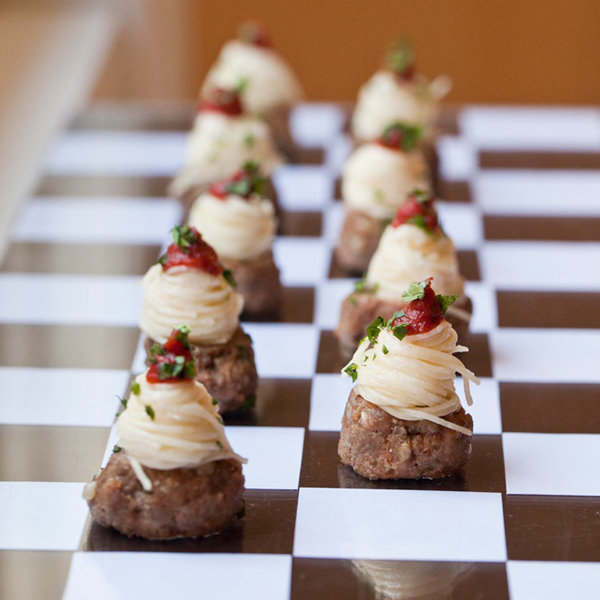 Photo Credit: Mel Barlow
Mini meatballs topped with a swirl of spaghetti and a drop of tomato sauce

                                                                                                                                                                       Photo Credit: Mel Barlow
Delectable mini grilled cheese
                                                                                                                                                                        Photo Credit: Mel Barlow 
Super cute mini pigs in mini blankets!
                                                                                                                                                                       Photo Credit: Mel Barlow
Adorable and delicious baby caramel apples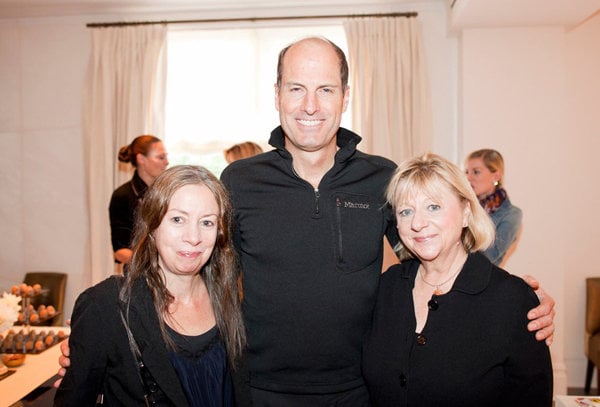 Photo Credit: Mel Barlow 
BG's Mary Clarke, author Peter Callahan, and writer Carolyn Sollis at the book launch party.

                                                                                                                                                                       Photo Credit: Mel Barlow
Bite by Bite by Peter Callahan
—Mary Clarke
Related:
►Search for the Perfect Wedding Gown
► How to Save Big on Your Wedding Menu
► Best Budget-Friendly Wines