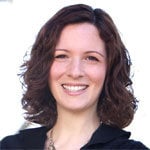 Guest blogger: Kate Harrison, creator of greenbrideguide.com.
After planning her own green wedding in 2007, Kate wrote the best-selling green wedding book, The Green Bride Guide: How to Plan an Earth-Friendly Wedding on Any Budget (Sourcebooks, 2008). In 2009, she founded greenbrideguide.com to help couples use their weddings to promote social and environmental change while supporting the local green economy. Kate has a JD in Environmental Law and a Master's from Yale in Environmental Policy. 

Photo courtesy of Fashionteria.com
Your wedding day jewelry is all about you: the styles, colors, and materials that make you feel beautiful. Guests will notice your jewelry right away. They'll comment on it and ask about it. They'll wonder enviously where you found it and how they can get their hands on something similar. This makes wedding jewelry a great place to make a statement and illustrate your eco-friendly mindset.
Sustainable jewelry can be just as fancy and gorgeous as the conventional variety — without all of the added social and environmental baggage. Conflict-free, sustainably-mined metals and gems are all the more lovely for their history — a responsible and respectful testament to the planet and its inhabitants. 

Photo courtesy of Ruffledblog.com
Feel good about your bling! It's a remarkable thing when philosophy and aesthetic meet. Here are some of my eco-friendly favorites.
Conflict Free Hydrangea Blossom Diamond Ring
This pretty ring mimics the texture and delicacy of the hydrangea blossom. The petals even have tiny veins! The band is gently tooled, giving it an organic look, and its tiny diamond is responsibly mined and conflict free. This would be a stunning and unique wedding band on its own, or stack it to complement your wedding ring.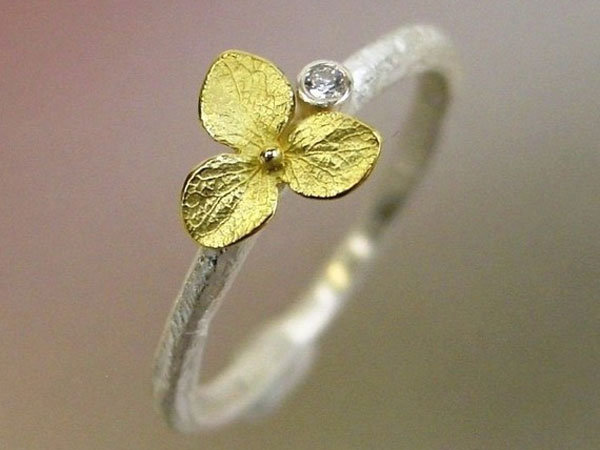 Photo Credit: Patrick Irla Jewelry/Etsy.com
Classic Coin Pearl and Crystal
This timeless necklace from Eco Opulence is made from freshwater Tahitian, Australian South Sea, and Philippine Golden South Sea pearls. They're all 100-percent organic and haven't been treated or coated. Interestingly, wild pearl cultivation (the stark opposite of pearl farming) actually requires environmental preservation, since oysters are sensitive to changes in water temperature, salinity, and pH — so these pearls represent more than simple sustainable practices. Your purchase supports a rare thing in this world: The place where profit equals stewardship. If only that could happen more often! Also notable: the metals used in this necklace (the clasp and wire) are recycled and repurposed.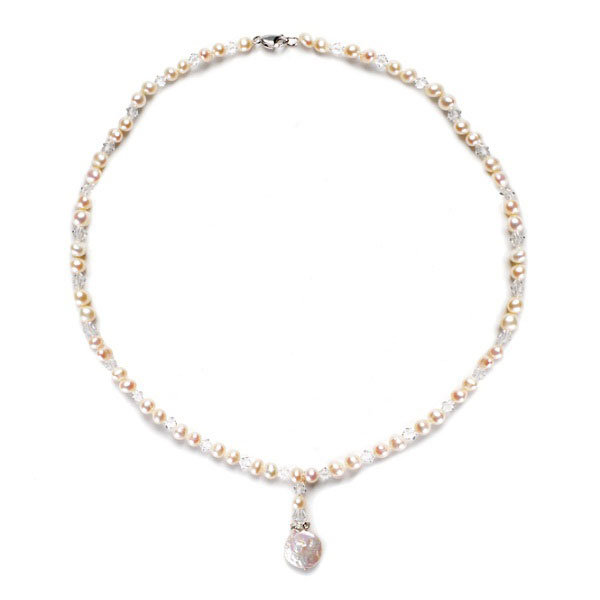 Photo courtesy of greenbrideguide.com
Dangling Butterfly Earrings
From the sublime to the recycled, these interesting sculptural marvels are made from recycled plastic. As their maker Twice tells us, "Diamonds last forever, and so does plastic." Indeed, these earrings embody the spirit of use transforming waste into something beautiful — so beautiful you'll wear it proudly on your wedding day! These earrings are inexpensive enough to give as bridesmaid gifts as symbols of your eco-friendly mindset, in addition to being hand-crafted, minimalist, and modern.

Photo courtesy of greenbrideguide.com
For more eco-friendly jewelry ideas, visit the Green Bride Guide's Wedding Shop.
—Kate Harrison