Which Disney princess was always secretly your favorite? Hopeless romantic (and jokester) Blaine Gibson loves them all; so much so, in fact, that he decided to pop the question to every storybook princess he encountered during a recent trip to Disney World with friends!
The 24-year-old Texan's final tally included Cinderella, Ariel, Rapunzel, Tinkerbell, Jasmine...and one very confused-looking Gaston, who briefly broke out of character: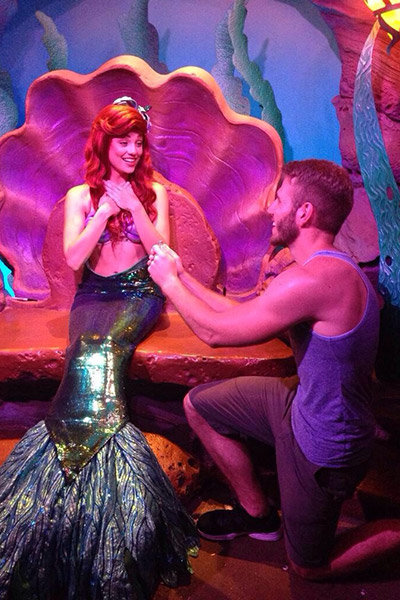 "They were all super nice and really beautiful," he writes on Twitter, but in the end, Peter Pan's sidekick Tink won his heart (and the Walmart ring that he had purchased for the photo spoofs). The photos immediately became an Internet sensation, with over 580,000 views on Reddit as of publication.
It turns out that the Disney prankster is also a content producer for the comedy company RoosterTeeth.com. In a podcast, he revealed that he's still pining after the one that got away: "Man, Ariel was hot. She was really cool. My hope was that when I tweeted the photos — I was just really hoping for Ariel — that I would hear back... Somebody had to know somebody." Who knows; maybe he'll find a real-life wife one of these days!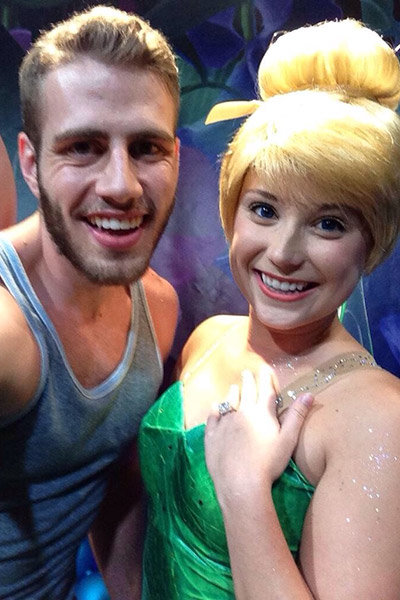 Plus, check out our favorite Disney-inspired engagement shoots and real weddings!
All photos courtesy of Blaine Gibson on Twitter
—Stefania Sainato