Guest blogger: Rosanna Casper, co-founder of Idojour.com, a wedding website where brides, grooms, family and friends can purchase a stylish and affordable mix of beautifully curated pieces. Designed to make wedding planning all the more inspiring and enjoyable, Idojour offers accessories and apparel for your wedding weekend, complemented by both inspirational and practical content. Rosanna oversees content, among many other things, and makes sure that everything comes together beautifully on the site.
Here, Rosanna shares her favorite DIY and customization websites.
We're lucky enough to live in a world where we can customize and create pretty much anything with the quick click of a button. And what better place to put your own personal stamp on things than your wedding? So for those of you creative and crafty brides who are looking for ways to personalize your wedding, we've rounded up of the best sites and apps for all create your own custom projects!
It's a photo gallery of handmade crafts and DIY projects. Get inspired, search for something specific, and be taken to that specific blog or site for the how tos. Plus, there's a free app for craftiness on-the-go!
P.S. Check out Bridal Guide on Craftgawker.
Yes, you can even create your own font on this nifty little iPad app ($6.99). It's quite sophisticated and has dozens of options. Here's my masterpiece; I call it "Rose."

For hundreds of personalization and custom options, Zazzle has it all. From stationery and invitations to clothing, mugs and accessories, it's the place to customize your own anything.
All you need is paper and a printer, and the Wedding Chicks will do everything else. Find a template you like, choose from an array of colors and styles, and voilà, you have your custom monogram within minutes.
Create your own custom fabric, wallpaper or wall decal — just upload your designs and let Spoonflower do the rest! It's perfect if you want a custom tie, bow tie, fabric for your bouquet, or wrapping paper for your gifts and favors.
Design your own perfect bridal shoe. This is what I'll be wearing to my sister Alessandra's wedding (we've been instructed to wear something in the black and gold color scheme). At $329, it's not too bad right? Well, maybe I should find a dress first...
Customize your own necklaces, earrings, and more with your choice of precious stones and metals. These would make perfect bridesmaids gifts, either with each bridesmaid's birth stone or in a color that coordinates with your wedding scheme.
Build your own custom dress shirt for the men in your wedding — from fabric to color to cuff, buttons, and even monogramming.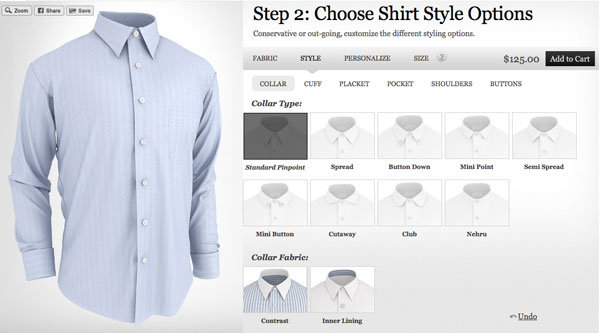 Have something ultra-specific that you're looking for, but you can't seem to find anything that fits? Just post your project to CustomMade, and deignsers from their maker community will bid on your project (I'm currently having dining room chair cushions made via this site and am having a lovely experience). Marie Antoinette shoes, anyone? And this couple used CustomMade to create a Star Wars-themed engagement ring!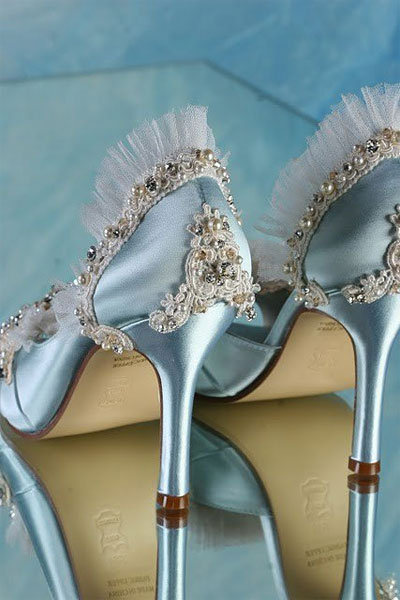 For the technically-challenged, here's an awesome site that allows you to turn your photos, video clips, and music into professional-looking videos to share with everyone. It's fast, free, and easy!
—Rosanna Casper