When you're dealing with guest list drama, having trouble sticking to your budget, or trying to diffuse bridesmaid blowups, it can be hard to keep the big picture in mind. You're certainly not alone if you've fleetingly considered just throwing in the towel and eloping instead during those challenging times. But planning a wedding isn't always a major pain in the neck — some parts are just downright fun. Here, our five favorite parts of the planning process.
Telling everyone you're engaged
Sure, some people ask annoying questions. But there's nothing quite like hearing the excited shrieks, seeing the happy tears, popping champagne with your loved ones, and getting 100+ "likes" on your Facebook status update.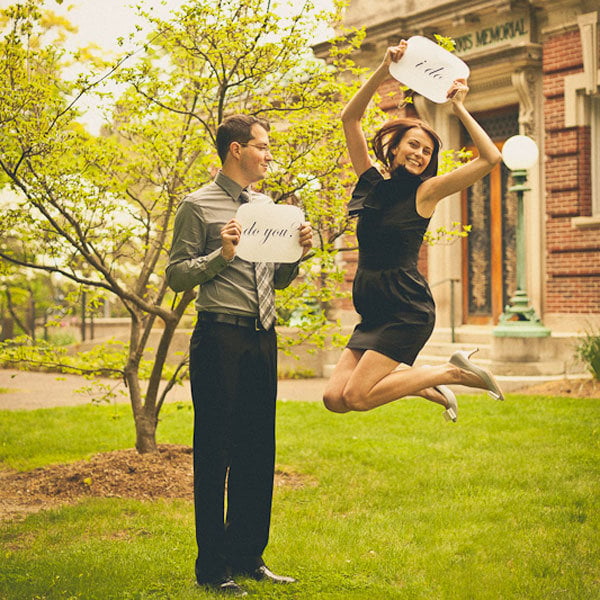 Photo Credit: Sweet Little Photographs
Touring venues
This is the moment when the wedding starts to feel real. When you find the right venue, you'll start envisioning yourself actually walking down the aisle and making your first twirl around the dance floor as a newlywed.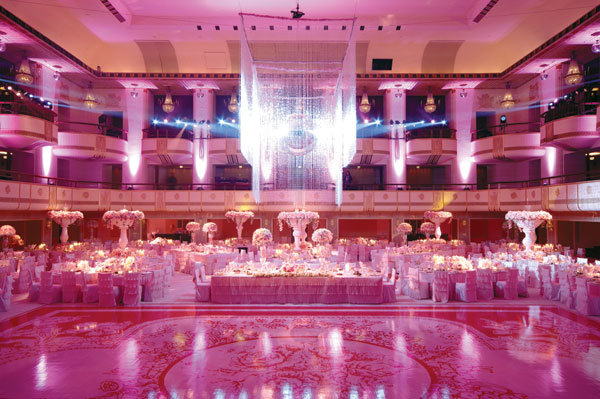 Photo Credit: John Labbe / Wedding Planner: Preston Bailey
Shopping for the gown
Yes, it can also be a stressful experience, but how often do you get to try on so many beautiful gowns in one day? And the moment when you find "the one" and start to really see yourself as a bride is simply the best.
Cake tasting
It's the one time you won't feel the slightest bit guilty about cheating on your pre-wedding diet — it's important research, after all. Don't be afraid to ask for seconds!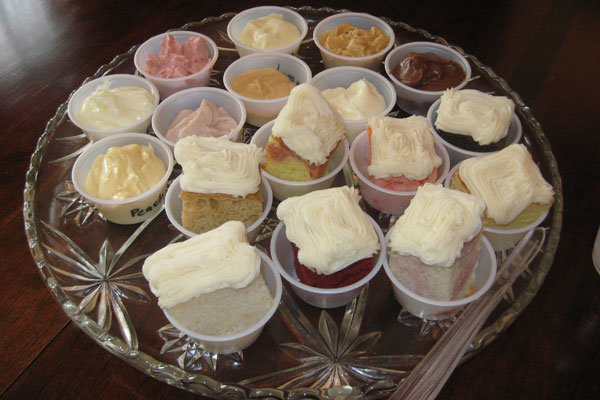 Photo Credit: Nikki Stroud
The night before
After months and months of planning, you're bound to be feeling a number of different emotions on the night before, from panic-inducing nervousness to can't-sleep excitement. But the moment when you say goodnight to your fiancé, knowing that you'll wake up the next day as a bride, is indescribable.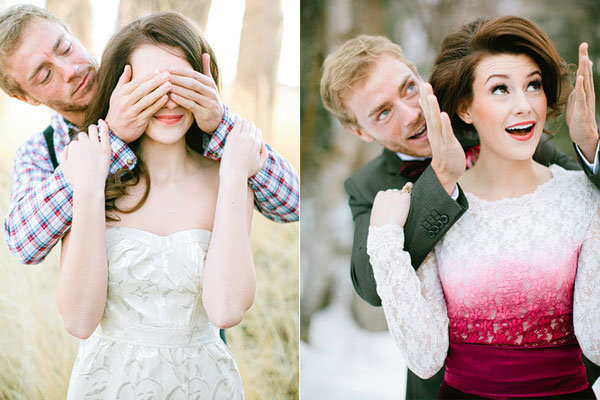 Photo Credit: Ciara Richardson
Tell us: What have been your favorite parts of planning your wedding?
—Kristen Klein