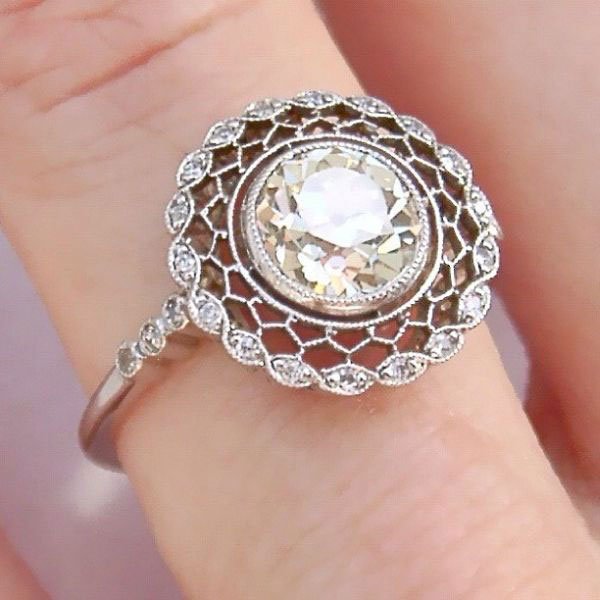 Photo Credit: Inspired by This via Lover.ly
Tip of the Day: Art Deco engagement rings are so timeless and gorgeous that you don't have to worry about their ornate designs and dazzling diamonds ever getting outdated. They're always going to look stunning and sophisticated, no matter how many years go by! A-listers like Scarlett Johansson and Behati Prinsloo, a Victoria's Secret Angel, are fans of this style.
Plus, check out 50+ Fabulous Reader Engagement Rings. Visit sharonnaylor.net for more tips and advice.