The "Love Somebody" singer has found the one! Maroon 5 frontman and "The Voice" coach Levine, 34, proposed to girlfriend Behati Prinsloo, 24, a Victoria's Secret Angel, over the weekend.

Photo via Instagram; NBC
First spotted together at a friend's wedding in Hawaii last June, the pair split briefly earlier this year before rekindling their romance. Last month, during an interview on Oprah's Next Chapter, Levine hinted that he had marriage on the mind:
"I'm a fan of marriage. People think that I keep pooh-poohing marriage, but I love it," he said. "I want to probably be married at some point. I don't feel pressured to get married. I think that when it's the time, it's going to be obvious, and I'm going to do it, and I'm going to really enjoy it."
We can't argue with that logic! A source shared to Us Weekly, "He realized he really does love her and she was the one."
Update: Two days after Levine popped the question, Prinsloo showed off her stunning 1930s rock in an appearance on Extra.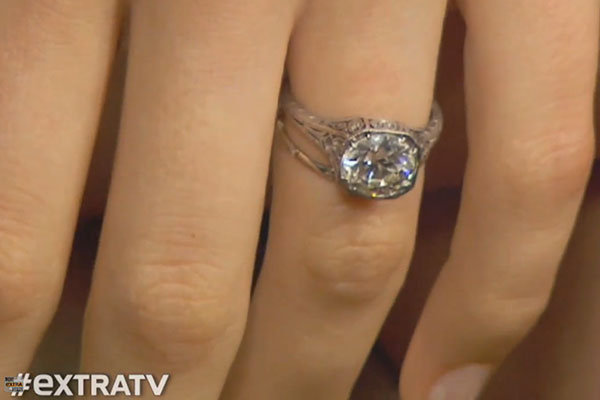 Photo Credit: YouTube/Extra
Watch her adorable interview here, where she squeals over her ring (we would, too!):
—Kristen O'Gorman Klein