Get expert advice on how to breathe new life into tried-and-true favorites.
By: Stefania Sainato
10. Sparkler Sendoffs
Sparkler exits may look romantic and effortless but they actually require a lot of coordination. According to the pros at Blush Events, you need to get the ones that last four minutes and it can be challenging for the vendors to light them as quickly as possible and get everyone into the proper position.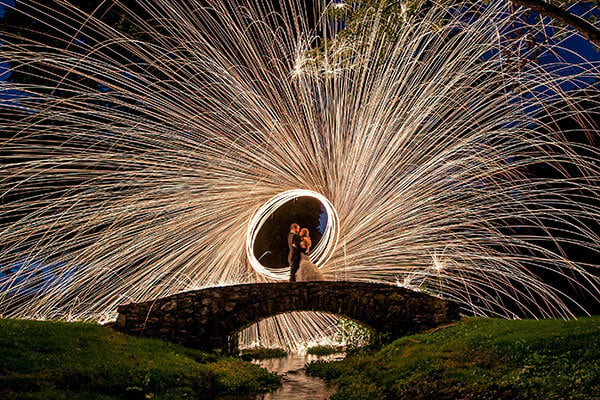 Photo Credit: Nathan Desch Photography
Not to mention that they pose a safety risk when you're dealing with big crowds of people. Samuels has seen both dresses and hair narrowly escape going up in flames on several occasions. "Nothing can kill a celebration faster than having your guests get burned or hurt in any way," she says.
Noisemakers, glow sticks, ribbon wands, confetti, pom-poms, bubbles and rose petals are all popular alternatives that will add color and excitement to your wedding photos.

Photo Credit: Meg Baisden Photography
Thanks all of the participating wedding experts who cast their votes, including:
Pages