The traditional white wedding isn't what it used to be. Here, three takes on a perennial classic.
By: Rachel Griffiths
Silver & White
The gleam of silver on white sets the stage for a San Francisco winter wedding with a sleek and sexy feel. Sasha Souza, celebrity event coordinator and author of the wedding design book Signature Sasha, tells how to add polish to traditional white.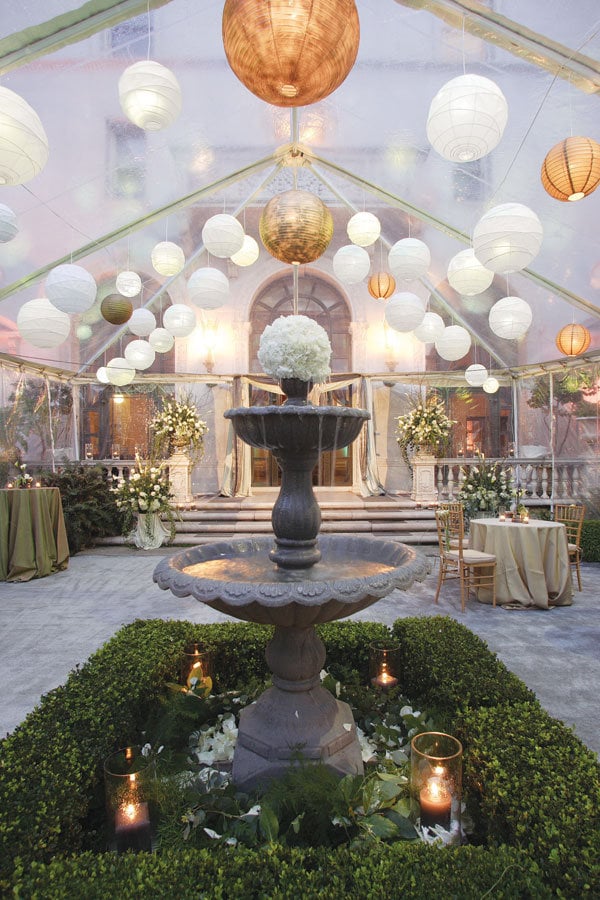 The Cocktail Hour: A clear-topped tent enclosing the entrance to the reception site—a stately San Francisco mansion—made a dramatic statement about the celebration to come. The tent also served as the perfect setting for a sophisticated cocktail hour. Glowing globes in white and platinum were suspended from the tent ceiling, while small votives and larger hurricane lamps cast shimmering light and flickering shadows. A trickling stone fountain, topped by a pure-white hydrangea ball and surrounded by pillar candles, created a focal point for the scene. White-jacketed waiters served an array of hors d'oeuvres with white sauces, including tender asparagus with a drizzled cream dip. But the early-evening scene stealer? An ice bar elaborately carved in the mansion's Victorian style, branded with the couple's new monogram.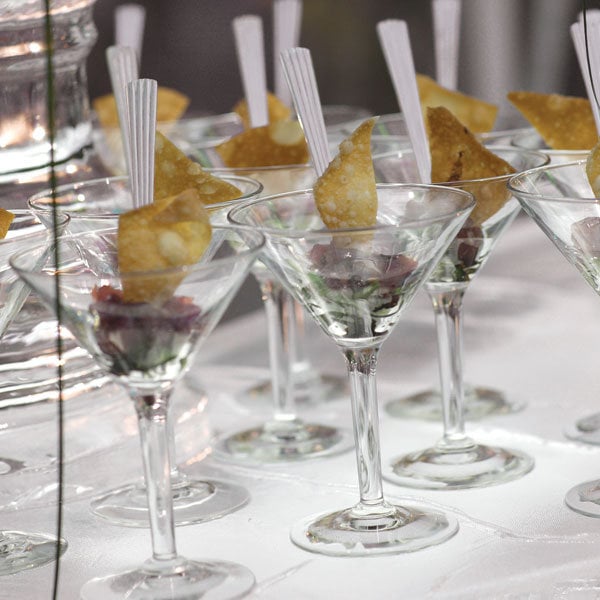 The Dinner: The mansion's impressive double doors were flanked by four urns filled with branches, bear grass, white roses and tulips, as well as variegated ivy shot through with white. Inside, an escort table was heaped with velvety moss and bright white orchids, calla lilies and ranunculus—a fleeting glimpse of spring in winter. Round dinner tables, dressed in platinum taffeta, filled the hall; the white linen napkins were also edged in platinum taffeta. Oversize chargers in brushed gunmetal gave each place setting extra shine. The chairs? Delicate charivaris in burnished silver.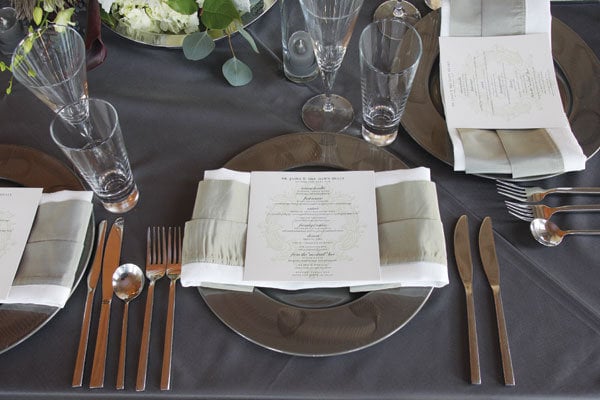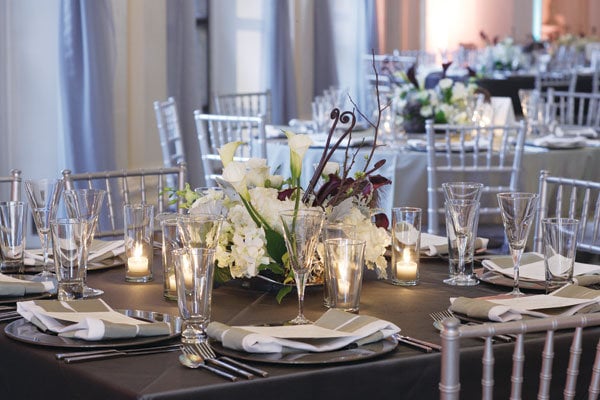 The centerpieces were a study in contrasts. The flowers—orchids and tulips—were white, accented by the occasional deep plum of a calla lily or the black of a fiddlehead fern. The greens, dusty miller and lamb's ear, both have a silvery sheen; soft, sultry gray ostrich feathers provided one last surprise. With all this drama, Sasha decided to keep the vases and the candles simple. "We had clear glass candlesticks with white candles, so what you really noticed was the flame," she says.
An intricate fall foliage pattern was beamed onto the ceiling. Platinum and white was the color scheme for the wedding cake as well, of course. "We used silver and opal dust all over the cake, so it was very shiny!" says Sasha.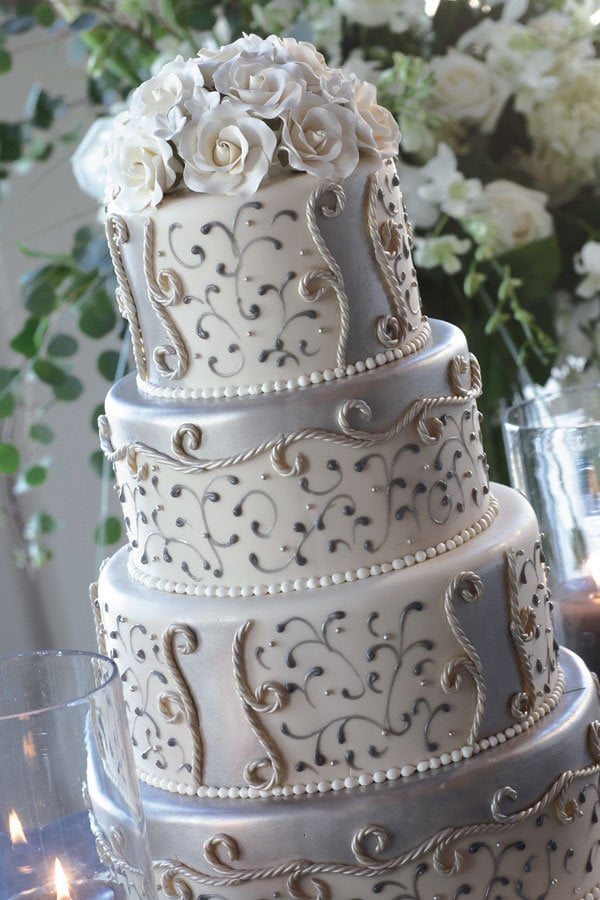 A Final Touch: The couple's getaway was the coup de grace of the night. The bride and groom made their moonlight escape in a white 1945 convertible Packard with the top down. For her ride into the future with her new husband, the bride wore a flowing white cape over her wedding dress. The last thing guests saw was the couple's faces, framed by a garland of white orchids draped across the trunk of the vintage car.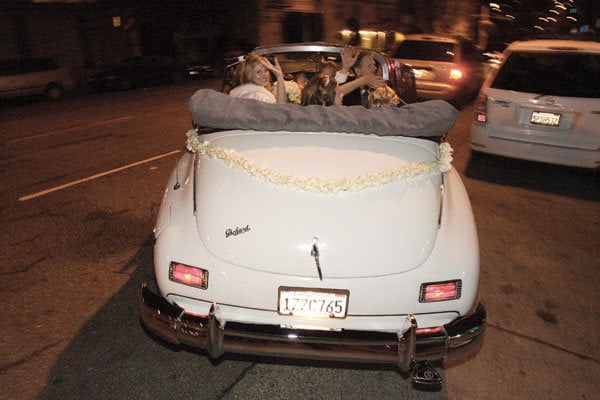 Planner's Tip: Sasha Souza found the glamour in white by pairing it with a gleaming metallic. She advises brides to keep this in mind: "White is not one color; it's actually a hundred tones. It might be diamond white, pearl, antique, eggshell—I could go on and on. That's why it makes the perfect background for a high-style wedding: Every color pops beautifully against white."
Photography: Sherman Chu
Pages