These days, more and more brides are moving away from traditional ballrooms and catering halls, holding their celebrations in sunny gardens, lakeside lodges, and country barns. Here, field notes and inspiration from the latest style frontier.
Lakeside Woodland Settings
Perhaps it's fond memories of camping adventures or long walks in the woods. Consider large-scale flower arrangements in bright shades that will stand out against the green surroundings: birch branches, berries and leaves are perfect accents. Think about wooden picnic tables, glass camping lanterns, a trail of acorns serving as a decorative table runner. Mini fishing reels, compasses and cocoa mix are theme-worthy favors. A canoe paddle can serve as a guest book; plaid blankets will keep guests cozy.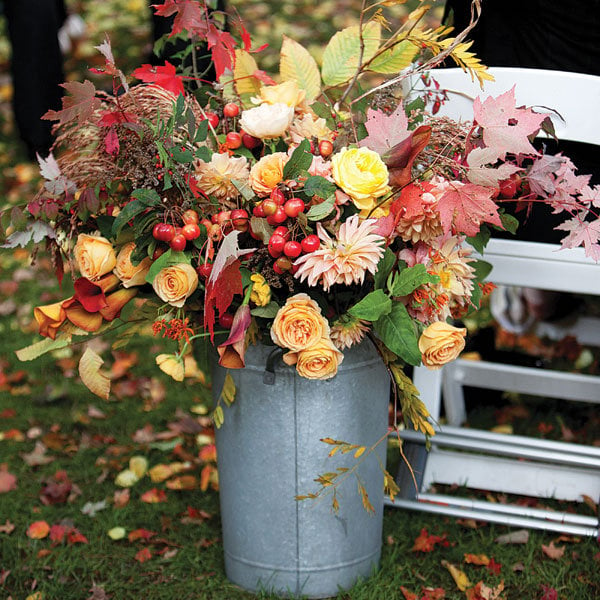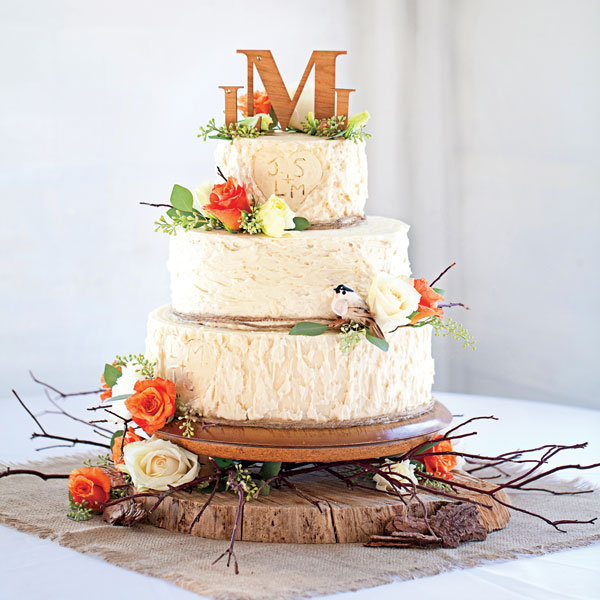 Antique Chic
Some things old mixed in with some things new: That's the recipe for a shabby-chic wedding scenario. Heirloom favorites, like hydrangea and garden roses in soft blush and ivory tones, impart a nostalgic feel. Mismatched vintage china and a combination of clear and colored glassware are hallmarks of this romantic style, as are lace table runners and doilies. Add loads of candlelight from crystal and milk-glass candleholders in a variety of heights and sizes. Scour eBay, flea markets and thrift stores for décor details, like vintage typewriters, cameras, suitcases and bicycles. Keep your eyes peeled for skeleton keys, old globes and maps, too.
Rustic Barn Weddings
It's easy to see why "barn wedding" is one of the most-searched wedding-keyword combos on Google. Whether held at a farm, a vineyard or a sunny garden, a country wedding is sure to enchant. Instead of clear vessels, use pitchers or baskets for your flowers. As for the blooms themselves, think cottage garden: wildflowers, sunflowers, sweet pea, Queen Anne's lace. Incorporate simple homespun elements like burlap and twine into decor and trimmings. Look to farm stands for menu ideas: pies, fruit jam (a sweet favor) and other local produce.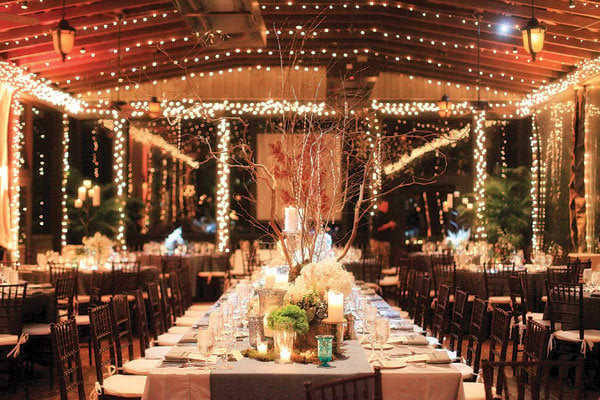 Adapted from Rustic Wedding Chic, text © 2012 Maggie Lord, published by Gibb Smith. Go to rusticweddingchic.com for more info.