Top planners and tastemakers share all that's new in weddings, from cocktails to flowers, décor, cakes, and more. Here the delicious details.
By: Debra Witt
The Eats
Just about everyone's a foodie these days, so think beyond the classic steak and chicken dinner. Instead, view food and drinks as entertainment.
Interactive Stations: Having guests move around gives them a chance to mingle, have fun and try something new, says chef Matt Antoun, founder of Modern Art Catering in Los Angeles. A Sunday morning wedding might include a juice bar where guests can pick their mix-ins. Or roll out a tacos-and-tequila station for a fun late-night snack surprise. Work with your caterer to come up with ideas that showcase where you're from or that celebrate some of the tastes you enjoy as a couple.

Photo Credit: Meggie Taylor Photography
Keep it Local: Your guests will like knowing that the meal they're about to eat is a local specialty, or that they're biting into the lasagne that your grandma served every Sunday when you were growing up. "Those authentic touches are what they'll remember," says Laesser-Keck. So go ahead and share passed-down recipes with your caterer, or call up the neighborhood burger joint and ask them if they can deliver sliders and milkshakes at midnight.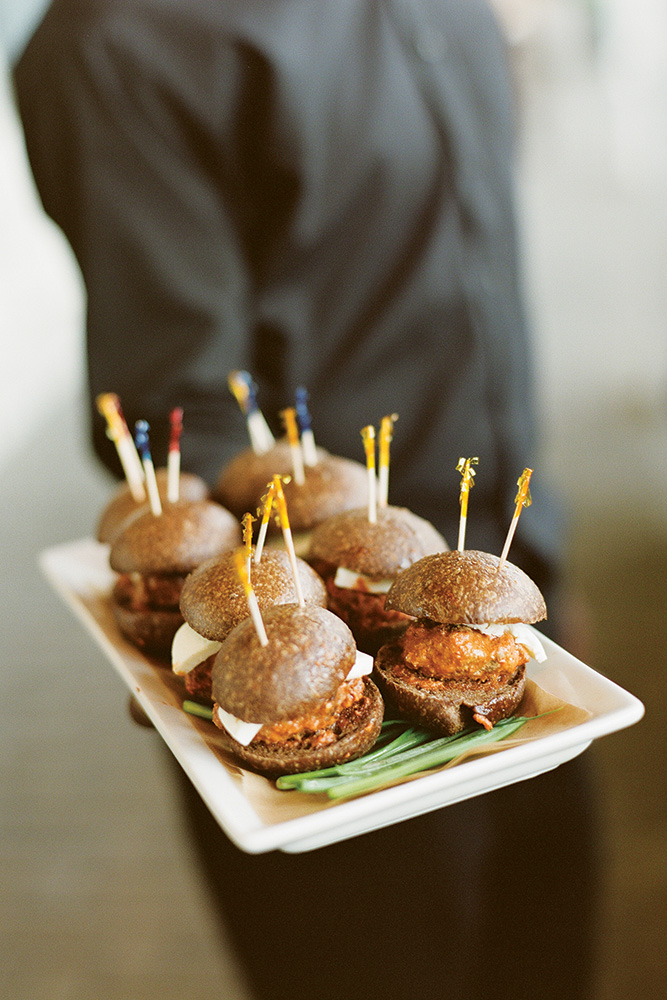 Photo Credit: Buffy Dekmar Photography
Presentation Matters: You'd think tables and platters would be the only way to serve food, but put a creative caterer and planner or florist in a room together and you might end up with hors d'oeuvres being served from oversized swings hanging from the rafters, or doughnuts displayed on a pegboard. "Glow cubes are also trending," says Chancey. These are illuminated plastic ice cubes that come in several colors and can be customized with a couple's logo or monogram. The point? Go for it!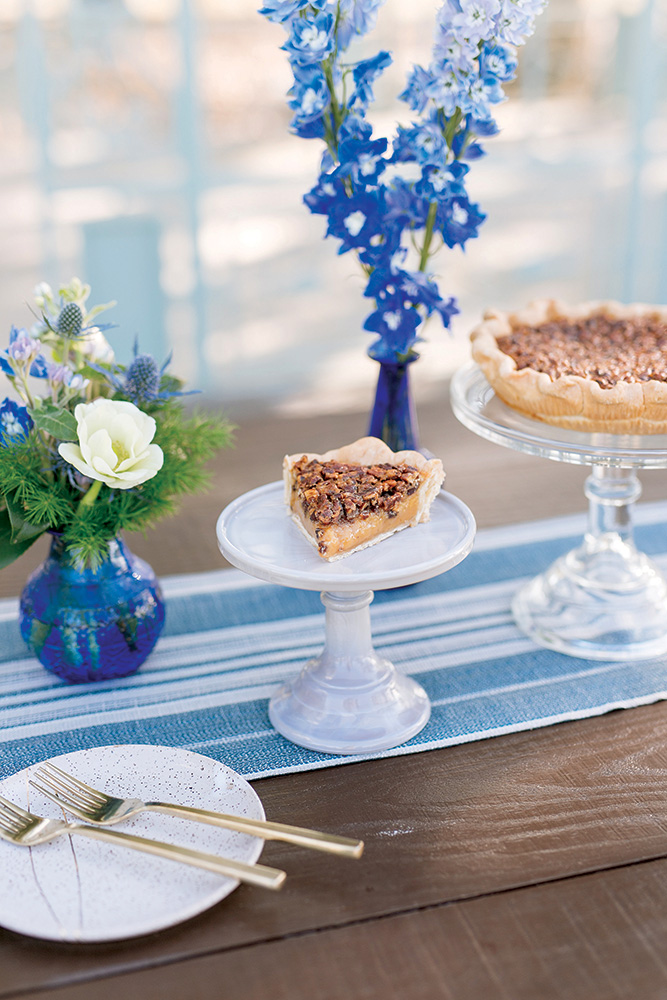 Photo Credit: Smith House Photography
Cakes Are (Almost) Too Pretty to Eat: Go ahead and serve petite desserts after dinner, or have cookies-and-milk delivered onto the dance floor, but don't skip the cake! "Wedding cakes as focal points are back and I couldn't be happier," says Fried. "To me, a cake is paramount to setting the scene for your reception." To that end, Karen Kresne, celebrated cake baker and owner of Extraordinary Desserts in San Diego, says she's seeing the re-emergence of pearl details, black accents and fresh flowers. She's also seeing interest in couples picking two cake flavors, often one chocolate and one that's light and fruity. "Carrot is a popular flavor for daytime weddings, chocolate with salted caramel sauce is number one for night, and a flavor like passion fruit is good anytime," Kresne says.

Photo courtesy of Extraordinary Desserts
Bring Back Punch: Signature drinks and open bars aren't going anywhere, but what's new again are "help yourself cocktails" — aka, punch. Whether you're keeping an eye on food and beverage costs or looking for fun ways to entertain guests, punch tables are a nostalgic touch that's been missing from the wedding scene for too long. If you're having an outdoor ceremony, consider serving punch as guests arrive and head to their seats (non-alcoholic is just fine). And keep the punch bowl filled during dessert and dancing.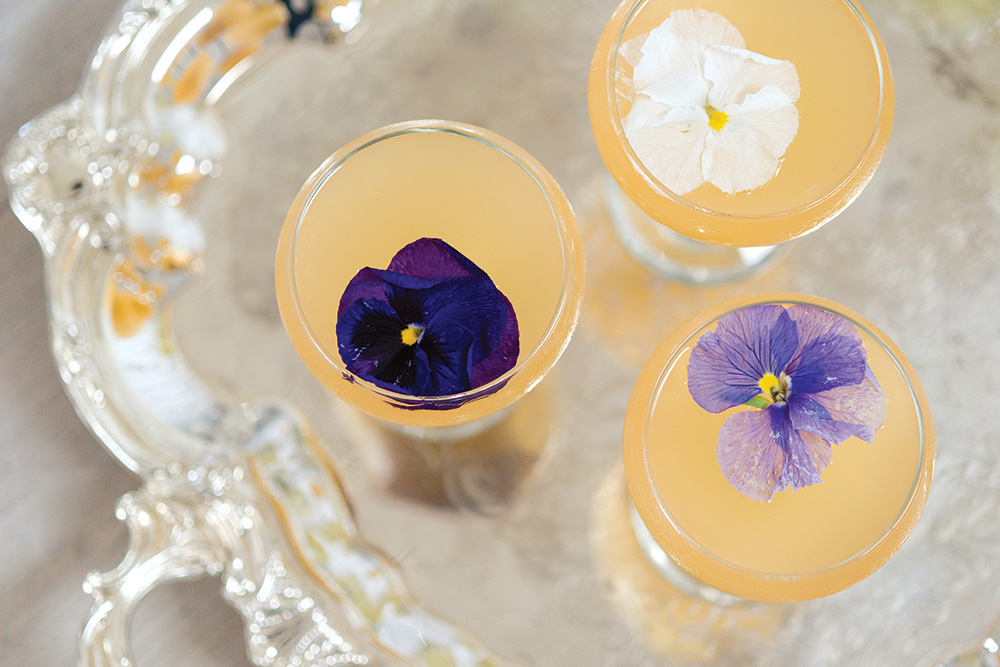 Photo Credit: Love Be Photography
Pages