There seem to be a million details to planning your wedding. Here, we list items you can safely and cleverly save on without anyone noticing a thing.
By: Denise Schipani
11. The Wedding Reception Venue
You've found out the price per person at your chosen reception venue, and it's just plain too high. Don't worry (and don't overspend) — negotiate. But some brides are shy or they think this is tacky. "Uh-uh," says Sexton. "In a tough economic climate, vendors expect it. Be honest about your budget, and ask, 'What can you do for me with this amount?' Or ask, 'I see this is your lowest package price. Can you do a little better?' " If you are willing to play with days (a Friday or Sunday, say), times of day or seasons, you can work out a better deal. Still unconvinced that you should speak up? "The worst they can do is say no," reasons Walls. And even if negotiating doesn't get you a drastic cost reduction, you may get some extras thrown in (like trays of cookies for the tables, or top-shelf liquor for the price of generic brands). Remember: Wedding reception vendors want your business as much as you want a nice wedding.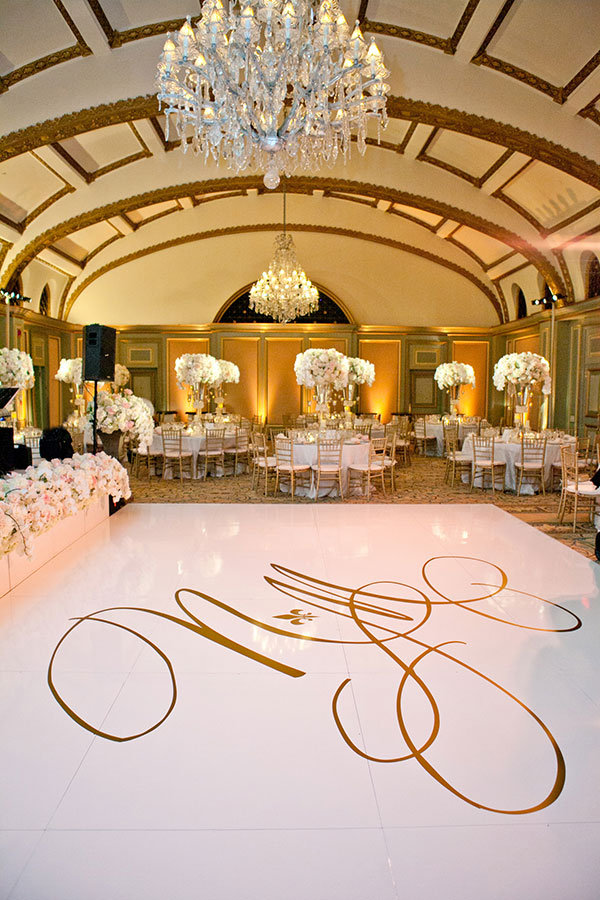 Photo Credit: Aaron Delesie
12. The Wedding Rehearsal Dinner
You've already planned a major event — your wedding reception. You need not make the rehearsal dinner a mini wedding by booking an expensive restaurant or another catering place. "If you can, have it in the home of someone willing to host," says Sexton. (Hint: perhaps someone wants to make this their gift to you!). "Do something casual, like a backyard barbecue. Or ask your wedding caterer if he or she is willing to cater it in a private home for a lower fee, as part of your wedding package."

Photo Credit:Jennifer Weems on Petal Wishes via Lover.ly
13. The Linens
On an unlimited budget, specialty linens add sparkle and a special touch. But the standard white or off-white table coverings included at most reception sites have kept their classic good looks! Perk up the tables with napkins tied with ribbons or rent stylish napkin rings.

Photo Credit: Liz Banfield Photography
14. Wedding Shoes
Focus your energy, your worries and your money on your dress — not your wedding shoes, advises Levine. "Why spend hundreds of dollars on footwear you'll wear for a single day? Seriously — if you have a gorgeous gown, an amazing hairstyle and a flawless face, no one is going to be examining what's going on below your ankles." Find inexpensive (but comfortable) wedding shoes that complement your bridal gown, and leave it at that.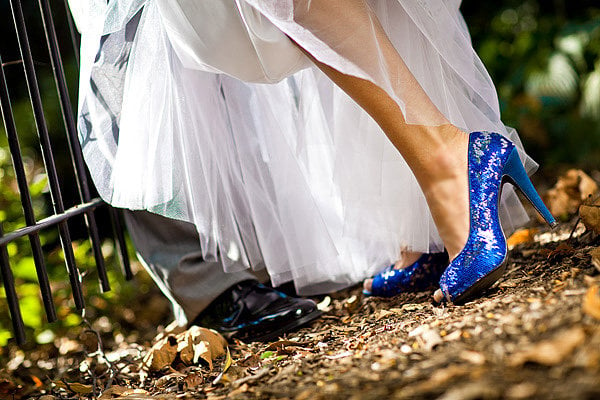 Photo Credit: Hoffer Photography
15. The Impression
Are you worried about wowing your guests? Don't. Too many couples think it's their obligation to dazzle their friends at their wedding with every extra on the books. "But all guests really want is to feel taken care of and special," says Walls, "which you can do in little ways." For example, be sure your wedding has good "flow," without an uncomfortable time gap between ceremony and reception. Be sure your traveling guests have little amenities in their rooms, and that older guests don't have far to walk. Weiss likes to leave milk and homemade cookies for wedding guests at the end of the night. "It makes everyone feel loved," she says. "And isn't that the way you want them to feel, when all is said and done?"
Pages