Warning: budget hazards ahead! Here, the most common wedding-spending pitfalls and surefire ways to avoid them.
By: Denise Schipani
8. Stuffing Your Guests
We get it: You're so afraid that your wedding will be the one where guests go home hungry or unhappy that you over-order food or try to dazzle everyone with a seven-course dinner extravaganza rather than a more modest but perfectly adequate two. Rest assured, no one at your wedding will starve: "A reputable catering company will never underestimate how much food you'll need," says Wakeman. And keep in mind that the more choices you offer, the higher the cost.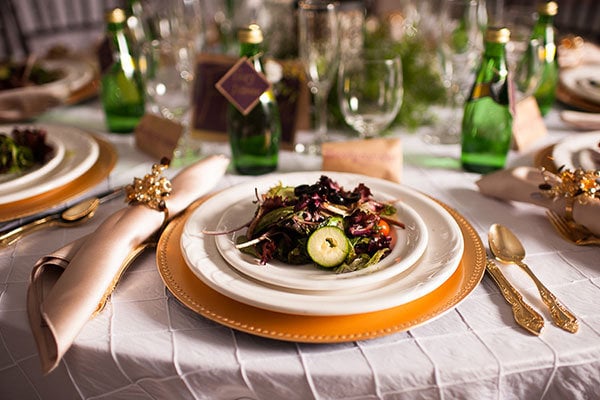 Photo Credit: Laura Yang Photography on Every Last Detail via Lover.ly
The Solution: "Always be sure to tell your caterer what your budget is, and what kinds of food you want to include in the meal, and then let her work her magic within the parameters you give her," says Wakeman."Remember, you're paying for the wealth of her expertise, so trust her to do the job right!"
Pages