Warning: budget hazards ahead! Here, the most common wedding-spending pitfalls and surefire ways to avoid them.
By: Denise Schipani
7. Letting Your Guest List Grow...and Grow
It's a simple math equation: More people equals more money. You may feel you're being generous when you extend the invite to your entire office or to peripheral plus-ones, but you won't feel quite so expansive when you've strained your budget to the breaking point.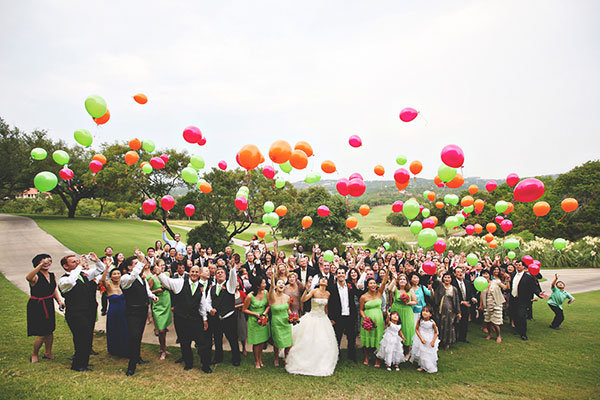 Photo Credit: Diana M. Lott Photography
The Solution: Figure out how many guests you can actually afford. Then make your list, splitting it among your own guests, your groom's and your parents'. After that, have everyone chop from the bottom and create a "B" list, suggests Vanessa Wakeman, owner of Indulgence Events in New York City. "Order extra reply cards and send these after the initial RSVPs come in and you know if you have space." You may be able to invite a few people that you cut from the first list — without breaking the budget.
Pages