Warning: budget hazards ahead! Here, the most common wedding-spending pitfalls and surefire ways to avoid them.
By: Denise Schipani
5. Getting Stuck on "Shoulds"
You must have pricey favors. You need napkins that match the fancy silk tablecloth overlays that, of course, you must have. But to quote the song, all you really need is love (and a wedding license, right?).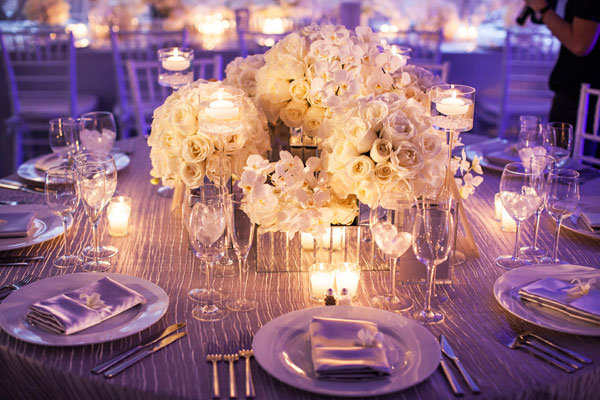 Photo Credit: Karen Wise Photography / Created by Tantawan Bloom
The Solution: Ask yourself, as you consider every extra detail, whether it will be something you'll care about in the future. If you're convinced you'll be upset to think back on a wedding without a videographer, then by all means hire one. But if you realize that looking back on a two minute car ride in a snazzy car is unlikely to mean that much to you, feel free to skip it.
Pages