Warning: budget hazards ahead! Here, the most common wedding-spending pitfalls and surefire ways to avoid them.
By: Denise Schipani
1. Lack of Budget Priorities
Yeah, yeah, yeah, you don't want to think priorities; you want to revel in dreams! Sorry, sister — if you don't wake up, you'll become mired in bills without really knowing why (um, who thought the Rolls Royce rental was a good idea?!).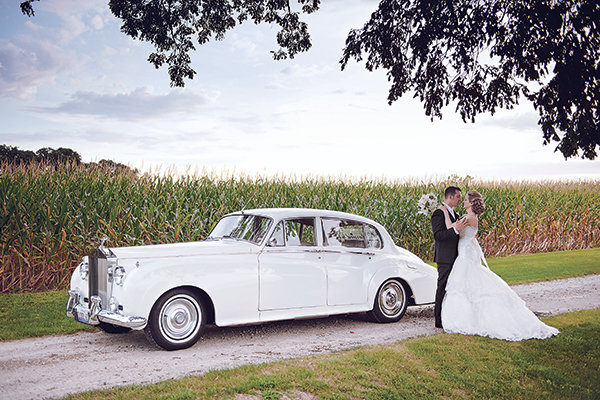 Photo Credit: Avery House
The Solution: Start with a realistic overall budget (which will involve planning meetings with your fiancé). Then list, in order of "gotta have it," your wedding details, says Debi Lilly, owner of A Perfect Event, in Chicago. "That way you can put your dollars on the higher priorities, and spend less on what isn't so important." One example: A foodie couple might prefer to host a fabulous dinner for 50 that includes wonderful wine, whereas a couple who loves a party might invite 100 or more for a simple buffet, and splurge on a hot band.

Photo Credit: Dominique Bader on Snippet and Ink via Lover.ly
2. Not Reading the Fine Print
Don't skip reading anything, and if you have questions — no matter how seemingly insignificant — ask immediately. This is extra critical when it comes to clarifying payment terms. You want to know exactly when payments or balances are due; if there are any minimum charges, corkage fees for wine, cake-cutting fees — or any other possibly pricey unknowns. If your wedding is a year or more away, be sure to block in guaranteed prices on catering and liquor.

Photo Credit: iStock
The Solution: Never ever sign any contract on the spot; always take it home and read over everything, making note of any and all questions and concerns. If a vendor pressures you to sign, take that as your cue to move on to the next vendor. Nothing is so urgent that it can't wait at least overnight.
3. Falling Prey to Peer Pressure
So you just went to a wedding that featured free-flowing champagne, lobster and filet mignon and a fabulous band. Stop right there — and refuse to try to keep up with those particular Joneses. Why? They may not have actually paid for all those bells and whistles (credit cards, anyone? Wealthy parents, perhaps?). And anyway, even if they could afford to pay for every detail themselves, who says that will make them happy? More importantly, who says copying them will make you happy?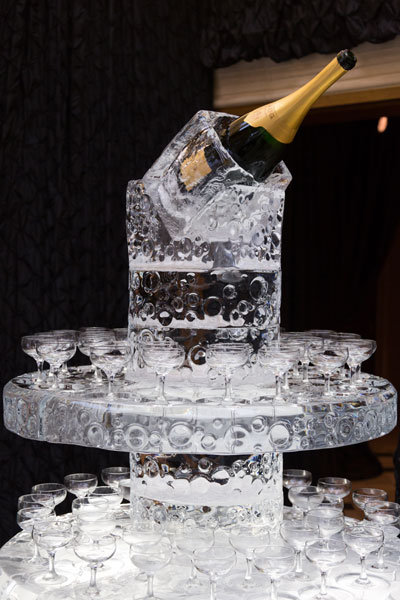 Photo Credit: Peter Bohler
The Solution: Repress the urge to impress other people, says Lilly. Imagine that you're in a safe little bubble, where you're unaffected by others' choices. You'll be more likely to stick to your budget.
4. Leaping Before Looking
You walk into the first reception venue on your list, fall in love and reach for the pen to write a deposit check. Sometimes that works fine. Other times, it doesn't. A week later, you may hear about a place that costs less and offers more services. Then you have to cut from your budget in other areas.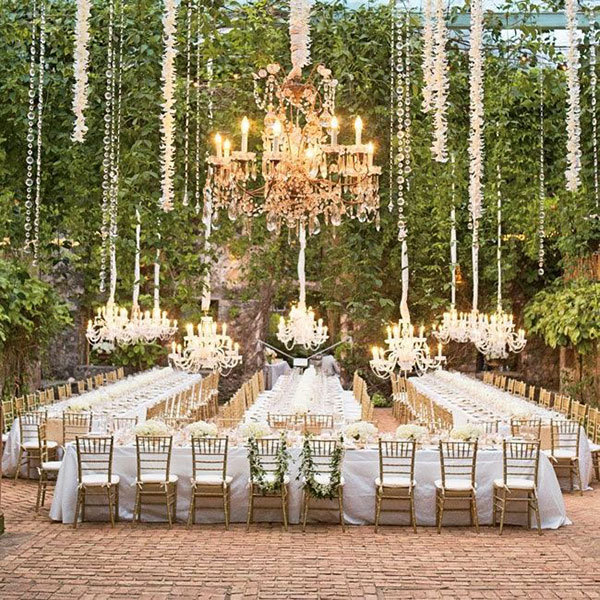 Photo Credit: Aaron Delesie
The Solution: Spend some time investigating. If you're the spreadsheet type, go ahead and plug in details — cost, services, extras, terms — for every vendor you consider. Even if you end up going back to that love-at-first-sight place, you know you did your due diligence.
5. Getting Stuck on "Shoulds"
You must have pricey favors. You need napkins that match the fancy silk tablecloth overlays that, of course, you must have. But to quote the song, all you really need is love (and a wedding license, right?).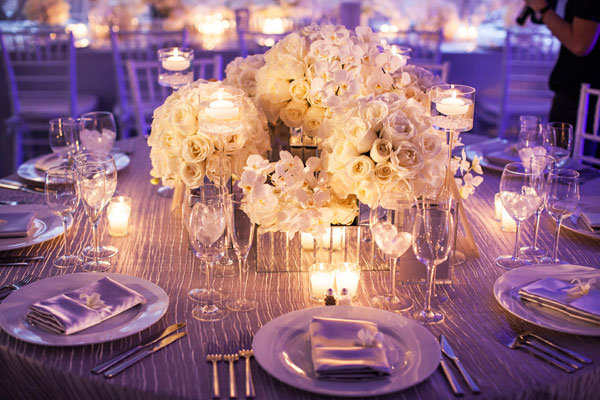 Photo Credit: Karen Wise Photography / Created by Tantawan Bloom
The Solution: Ask yourself, as you consider every extra detail, whether it will be something you'll care about in the future. If you're convinced you'll be upset to think back on a wedding without a videographer, then by all means hire one. But if you realize that looking back on a two minute car ride in a snazzy car is unlikely to mean that much to you, feel free to skip it.
6. Not Knowing What You Both Want
Ever go food shopping, without a list, when you've skipped lunch? You probably spent too much on stuff you didn't need. Same thing with weddings: When you're unsure what you want, you're susceptible to sales pitches, to vendors pushing for more expensive choices, or to someone who insists you need, say, engraved invites.

Photo courtesy of Claire Pettibone for Wedding Paper Divas
The Solution: Figure out what you really — really — must have. After that, financial decisions come easier.
7. Letting Your Guest List Grow...and Grow
It's a simple math equation: More people equals more money. You may feel you're being generous when you extend the invite to your entire office or to peripheral plus-ones, but you won't feel quite so expansive when you've strained your budget to the breaking point.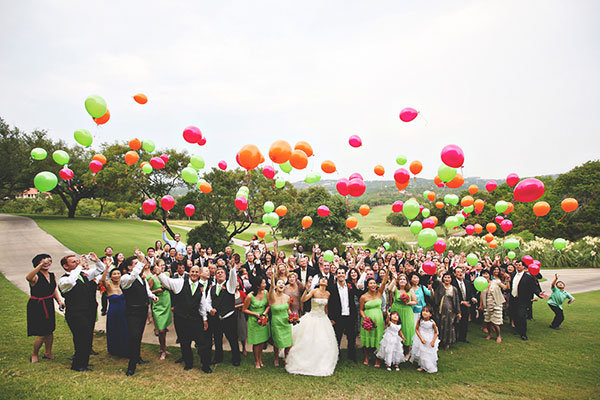 Photo Credit: Diana M. Lott Photography
The Solution: Figure out how many guests you can actually afford. Then make your list, splitting it among your own guests, your groom's and your parents'. After that, have everyone chop from the bottom and create a "B" list, suggests Vanessa Wakeman, owner of Indulgence Events in New York City. "Order extra reply cards and send these after the initial RSVPs come in and you know if you have space." You may be able to invite a few people that you cut from the first list — without breaking the budget.
8. Stuffing Your Guests
We get it: You're so afraid that your wedding will be the one where guests go home hungry or unhappy that you over-order food or try to dazzle everyone with a seven-course dinner extravaganza rather than a more modest but perfectly adequate two. Rest assured, no one at your wedding will starve: "A reputable catering company will never underestimate how much food you'll need," says Wakeman. And keep in mind that the more choices you offer, the higher the cost.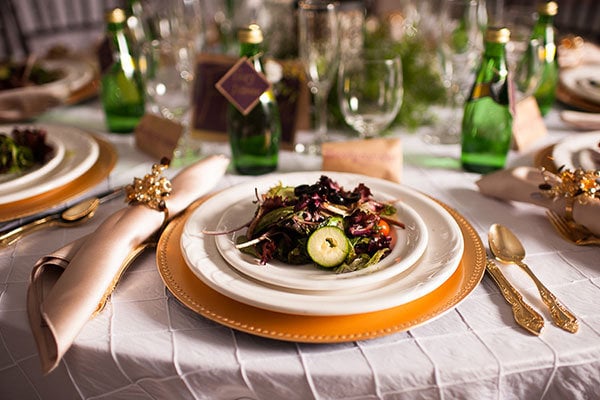 Photo Credit: Laura Yang Photography on Every Last Detail via Lover.ly
The Solution: "Always be sure to tell your caterer what your budget is, and what kinds of food you want to include in the meal, and then let her work her magic within the parameters you give her," says Wakeman."Remember, you're paying for the wealth of her expertise, so trust her to do the job right!"
9. Not Thinking Creatively
Let's say your sister chose to have dozens of long-stemmed red roses in tall crystal vases on every table at her reception. Must you follow suit — especially since you know full well that this option is rather pricey? Maybe it isn't the best idea. While doing exactly what your sister did may be safe, it probably isn't economical.

Photo Credit: Tantawan Bloom
The Solution: Be imaginative. What if, instead of the red roses, you chose local blooms? Or what if you asked a florist to create one centerpiece that you and your friends can use as a template for making the rest yourselves? You'll save lots on the labor that the florist would have to put in.
10. Trying to Do It All Yourself
Attempting to handle every last detail yourself can end up costing you because you simply don't have time to research the most economical choices.

Photo Credit: Polka Dot Bride via Lover.ly
The Solution: Enlist help. Though wedding planners come with their own costs, hiring one might save you money. Another way to share the work and save money? Delegate jobs to friends and family — you may be surprised at the fine options they come up with. Also, many brides who have talented friends ask for their help with decorating, invitations or flowers. People are usually happy to pitch in and contribute to the success of a friend's big day.