Wedding experts share insight on how to throw a wedding while coping with a departed or sick loved one, a job loss, a partner who is stationed overseas, and other life challenges.
By: Stefania Sainato
One of the most frequently-asked questions we receive from BG brides is how to plan a wedding when life hits you the hardest. I've seen my loved ones struggle with this firsthand: One relative got laid off (after 10+ years on the job) a month before she got married. Another friend reached her low point when her father-in-law was diagnosed with cancer and underwent chemotherapy a few months before her big day.
Google "wedding ideas" and you'll get about 9.89 million results, but there's no guidebook for what to do when you don't have a mom to wedding dress shop with you, or you're forced to Skype cake options with your fiancé who is stationed overseas in the military. The lack of information out there on how to plan a wedding during tough times led us to some of our favorite wedding pros for practical advice that will not only help you get through this challenging period, but also find some joy in the process.
We also reached out to real brides who have walked in your shoes and we were inspired by their stories of perseverance and hope that you are, too!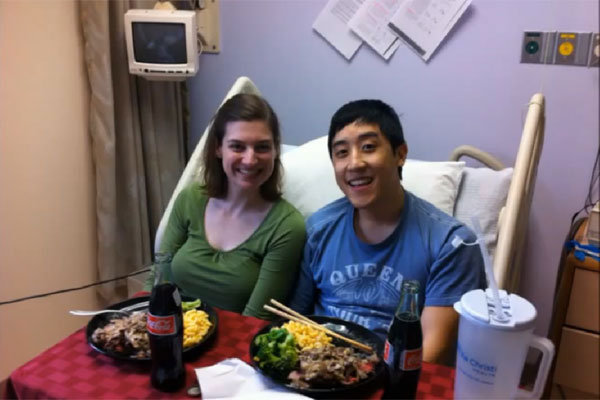 How to cope when...
► A loved one passes away
► A loved one is sick
► You or your fiancé lose your job
► You or your fiancé are deployed in the military
► Golden rules for any couple in crisis




The first challenge for any couple in crisis is whether they should cancel, postpone or move forward with their wedding. "The right decision needs to be made by the couple based on their means, the health of the individuals, and if rushing it will cause them too much stress," said Sasha Souza, a celebrated California-based celebrity wedding planner and author of "Signature Sasha: Magnificent Weddings by Design."
Souza has guided clients through this difficult process for Wish Upon a Wedding (where she's the Founding National President), a non-profit that grants weddings to couples faced with terminal illness and serious life-altering circumstances. So far, they've granted 50 wishes to very special couples: "The adversity they overcome each day and the level of faith they have that they will overcome whatever obstacles are placed in front of them is incredibly inspiring." (Find out how you can donate to this worthwhile cause here.)
Although your first inclination may be to just throw a quickie ceremony followed by a larger reception at a later date, Souza's clients tend not to choose this option since it can also be quite stressful. In addition to considering the emotional ramifications, it may be necessary to meet with a lawyer to discuss the legal/tax consequences of getting married while you or your spouse is sick or incapacitated. Be flexible—Souza recommends asking vendors in advance if they will credit you for a sooner date (most likely a weekday) should you need to change your plans on short notice.
If you've already hired vendors under contract, you may be charged cancellation or postponement fees, so in some situations it may be smarter to stick to your original wedding date. If, for some reason, a loved one can't make it to your big day, talk with your photographer and videographer about providing footage that they can see quickly once it's over.
Next: When a loved one passes away ►
Pages