There's a quiet excitement to springtime in Georgia.
By: Debra Witt
Fresh peaches and strawberries flavor the air at farmer's markets. Flowering trees perk up sleepy drives. And everywhere, patio furniture gets a good dusting to usher in al fresco dining. These messengers of spring were exactly what one Atlanta couple wanted to shower wedding guests with when they invited them to the luxe Barnsley Gardens Resort for a classically elegant Southern wedding.
"In April, the weather in Georgia is excellent for a bride who's drawn to the idea of a romantic garden wedding," says event designer Marilisa Schachinger, of Chancey Charm Weddings.
A pretty-in-pink floral arrangement consisting of roses, lisianthus and sweet pea.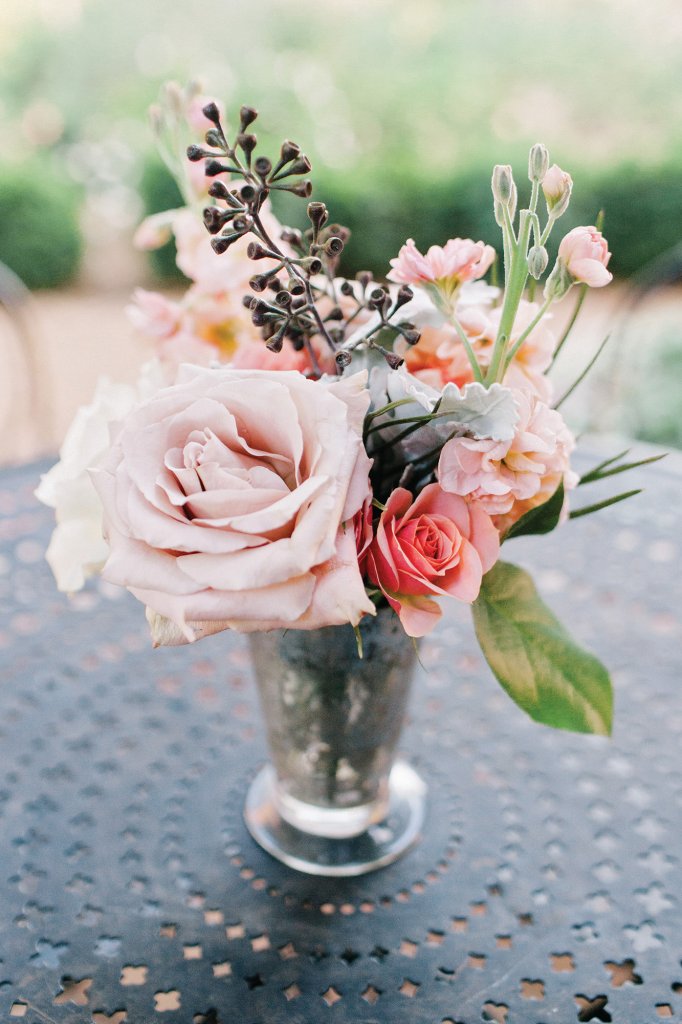 A darling duo.
Vows were exchanged in a wide-open grassy area under a towering tree that, in the late afternoon, flooded the couple with sunshine. From the ceremony, guests strolled through a wide-open grassy area to the gardens, stopping along the way to loosen up and enjoy some lawn games. Schachinger and colleague Brie Owen placed wrought-iron bistro tables throughout the arched patio and first floor of the resort's grand brick manor house.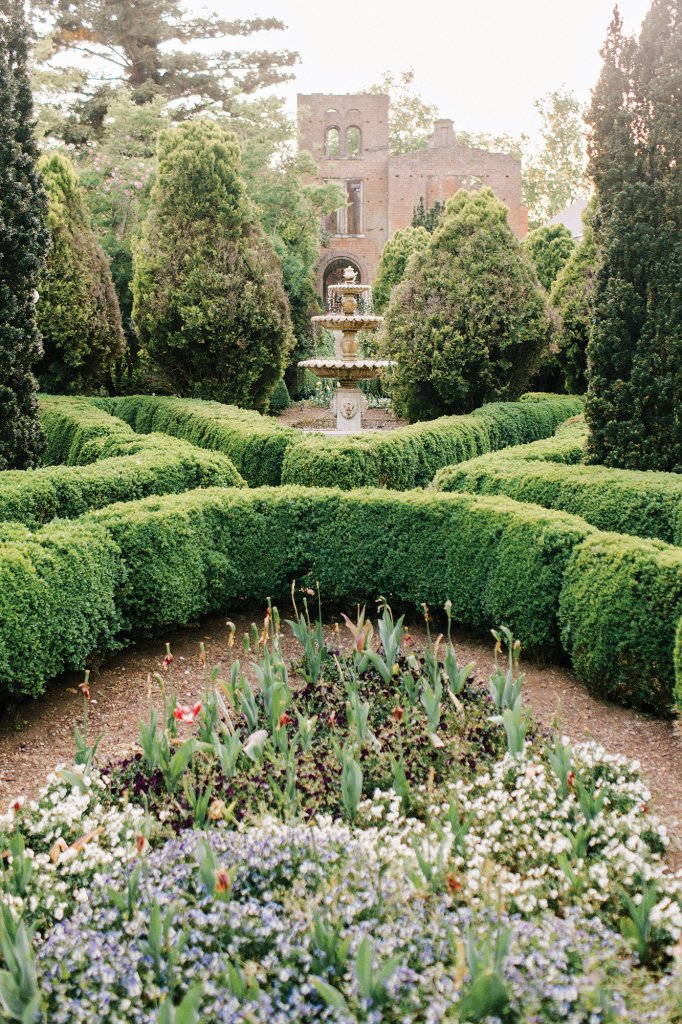 Beyond, a sheer blush chiffon canopy lit with crystal chandeliers defined the dining space. A plush lounge area with a blush-toned tufted sofa and round cocktail tables flanked the dance floor.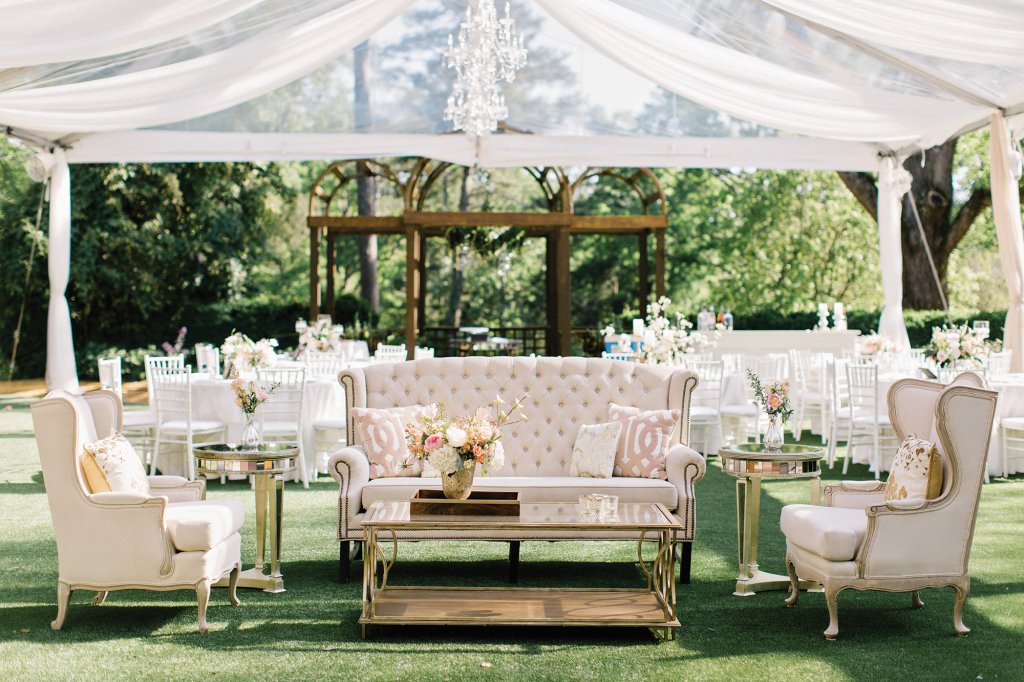 A centerpiece starring tall flowering branches.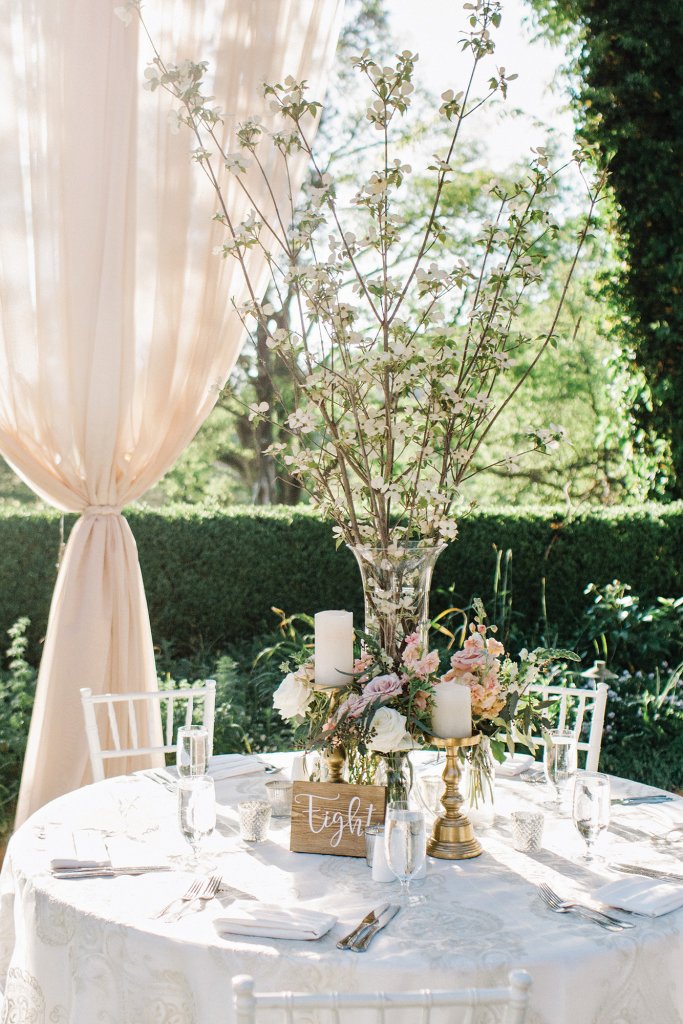 Table Number One.
The buffet featured Southern fare, and at one point the dancing was interrupted by the arrival of a true regional delight: fried chicken sliders. As the night wound down, guests grabbed their favors (sugar cookies in the shape of the couple's home states) and sparklers and sent the happy couple on their way.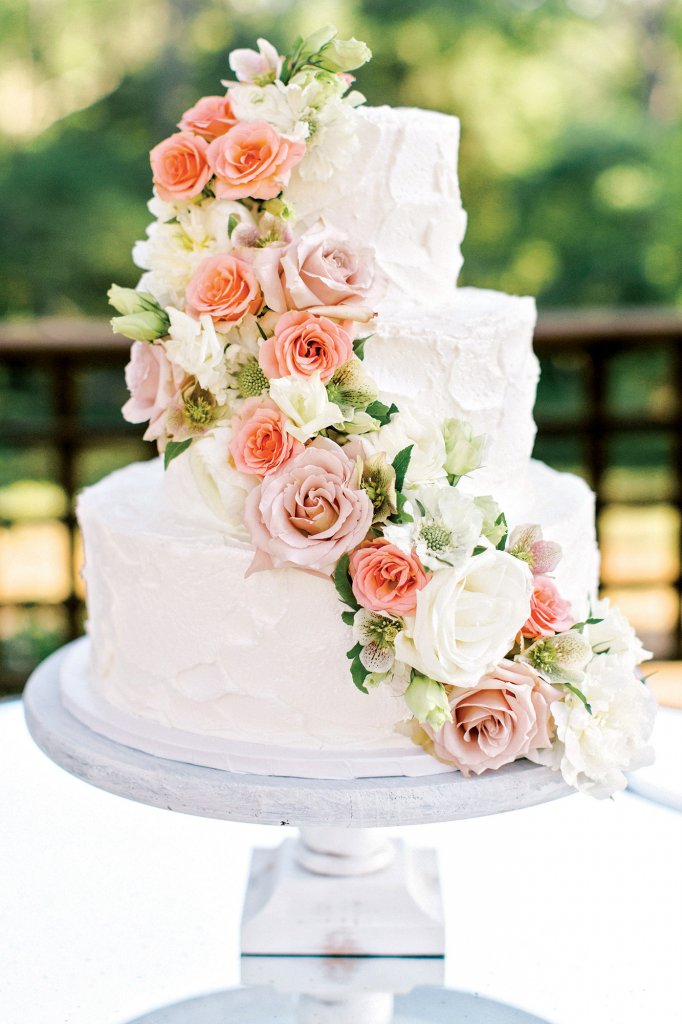 Photo Credit: Amy Arrington Photography