The earthly, painterly delights of Botticelli's masterpiece, Primavera, inspire this romantic celebration.
By: Kristen Klein
"Texture upon texture, deep, moody tones paired with creamy, ethereal pales: All are key elements to a botanically themed, lush winter celebration," says event designer Kristy Rice of Momental Designs.
Painterly menu by Rices sits atop a detail from the chief design inspiration, Botticelli's Primavera. "The sheer level of detail in Botticelli's painting — over 400 plants and flowers are nestled in the dark layers of canvas — provided the inspiration for our lavish and layered event design."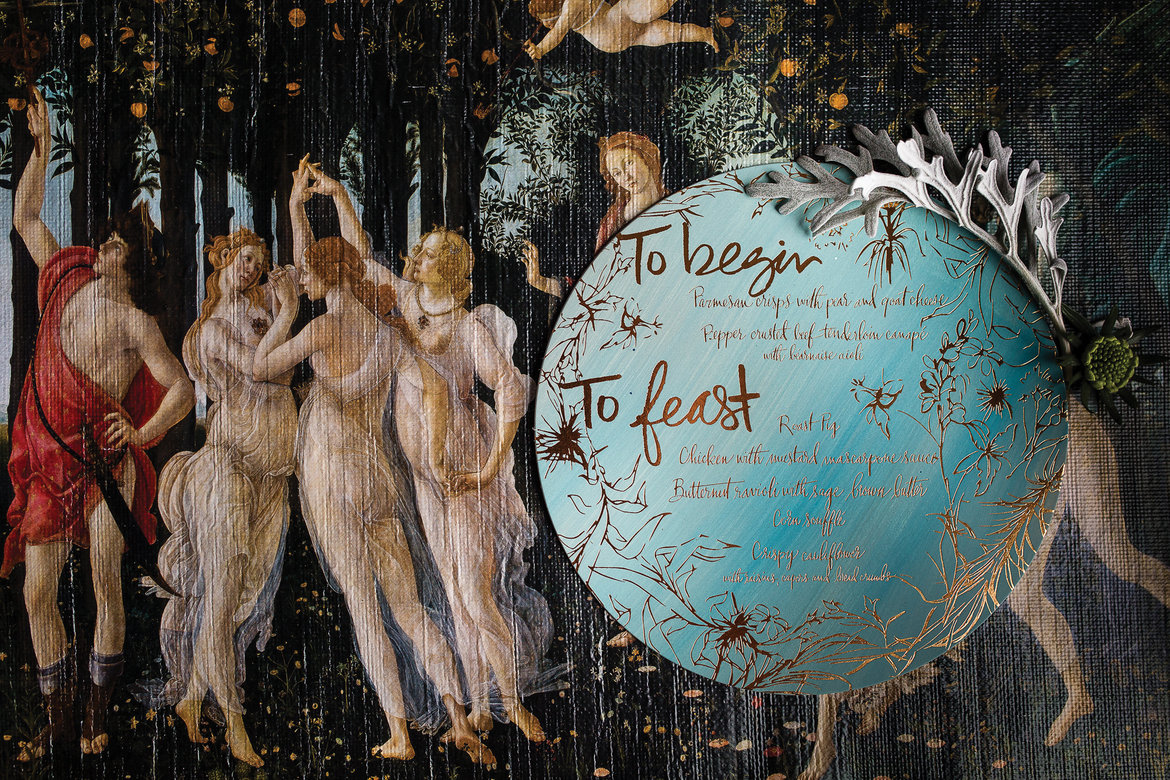 Hand-painted flowers and gold-foil script is layered over a base of painted, double-thick paper stock.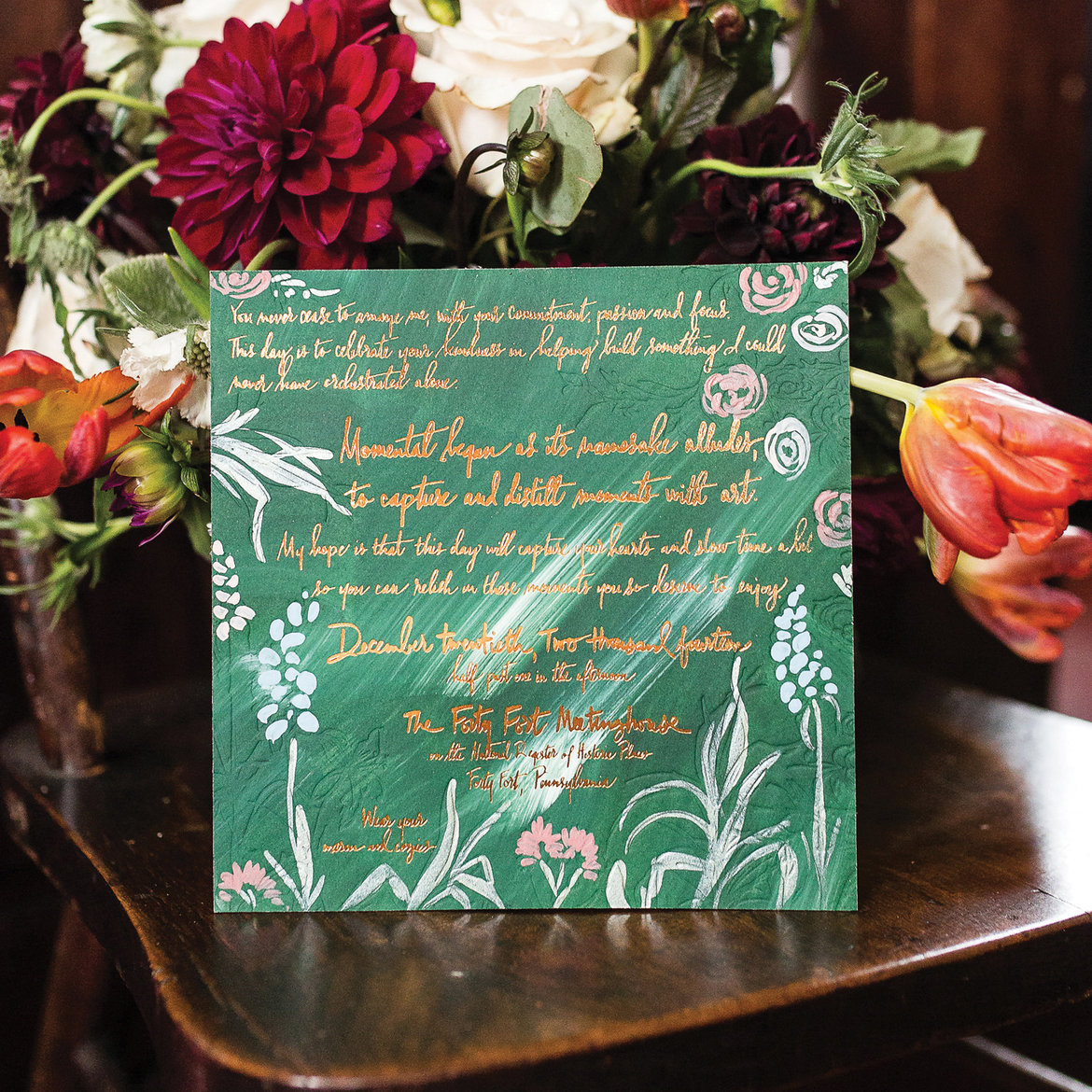 A prevailing palette of dusty blues and antique golds is enlivened by bright floral and fruit "moments."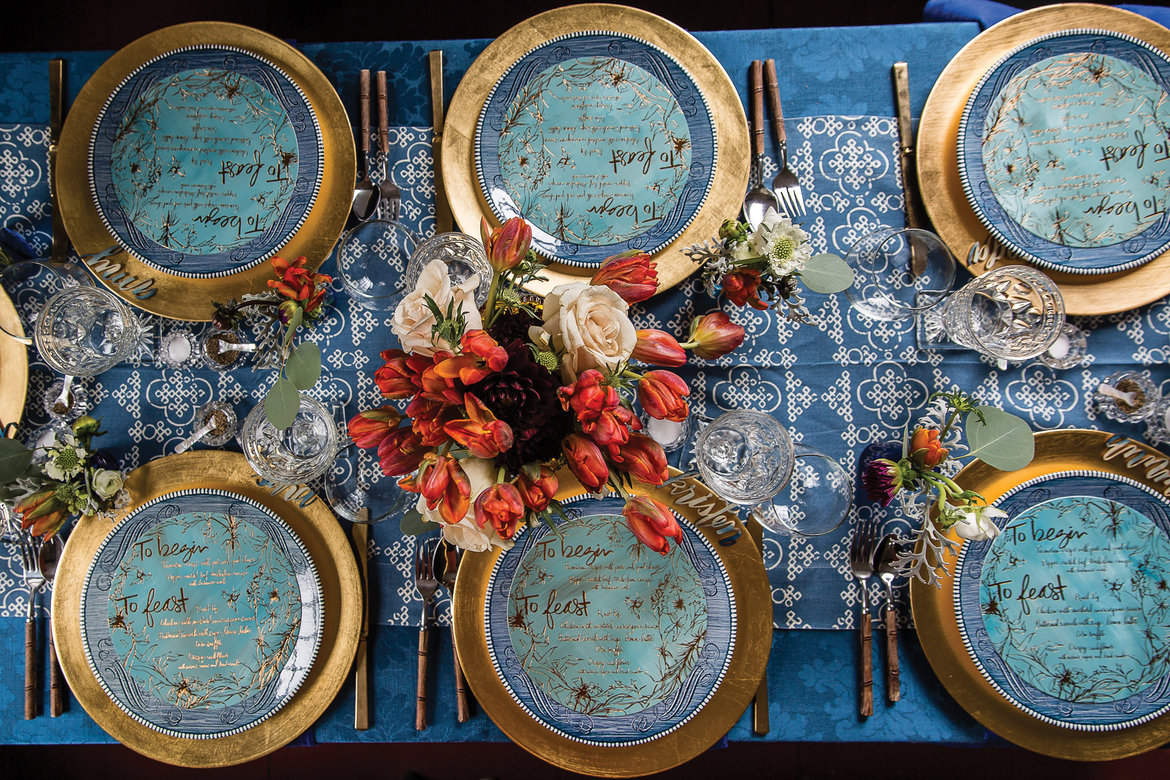 The Momental team DIY'd centerpieces with flowers sourced from Fiftyflowers.com.
Blooms include tulips, anemone, and chocolate dahlias.
The glorious dessert table features Couture Cakery baked goods, plus fresh and dried fruit.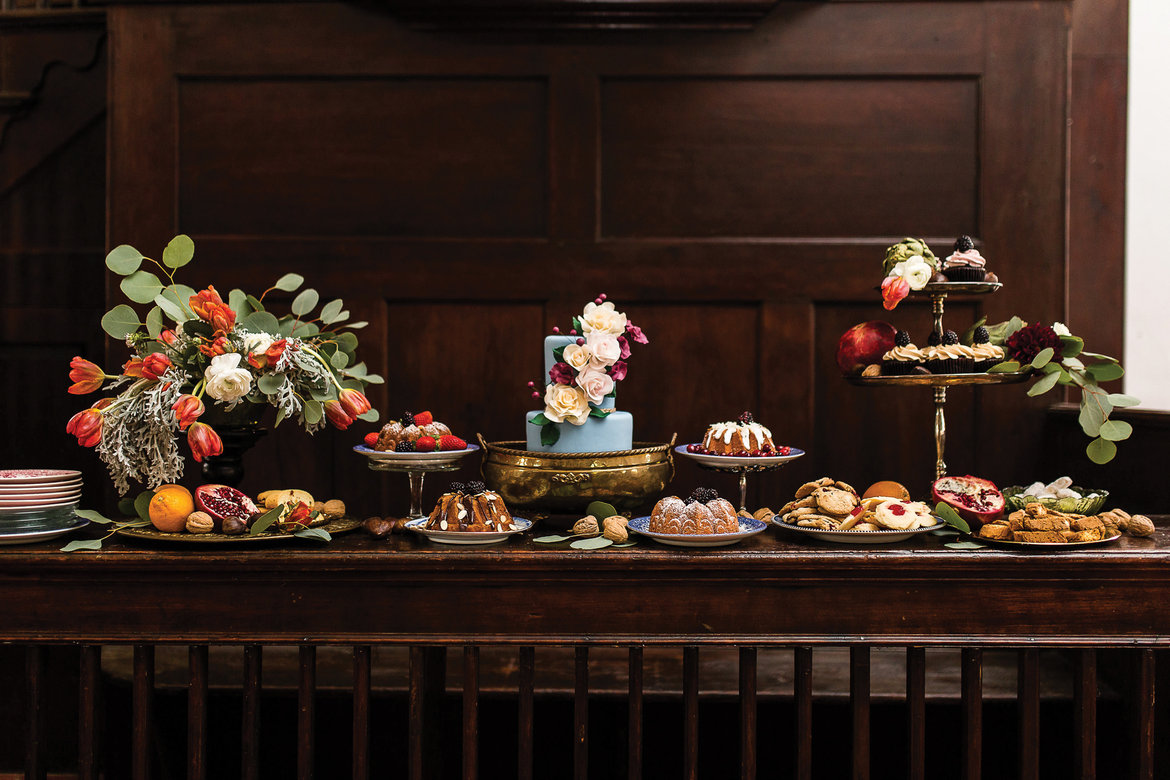 Sparkling prosecco pairs with dessert.
An edible still-life offers fresh and dried fruits plus sweets from the couture cakery.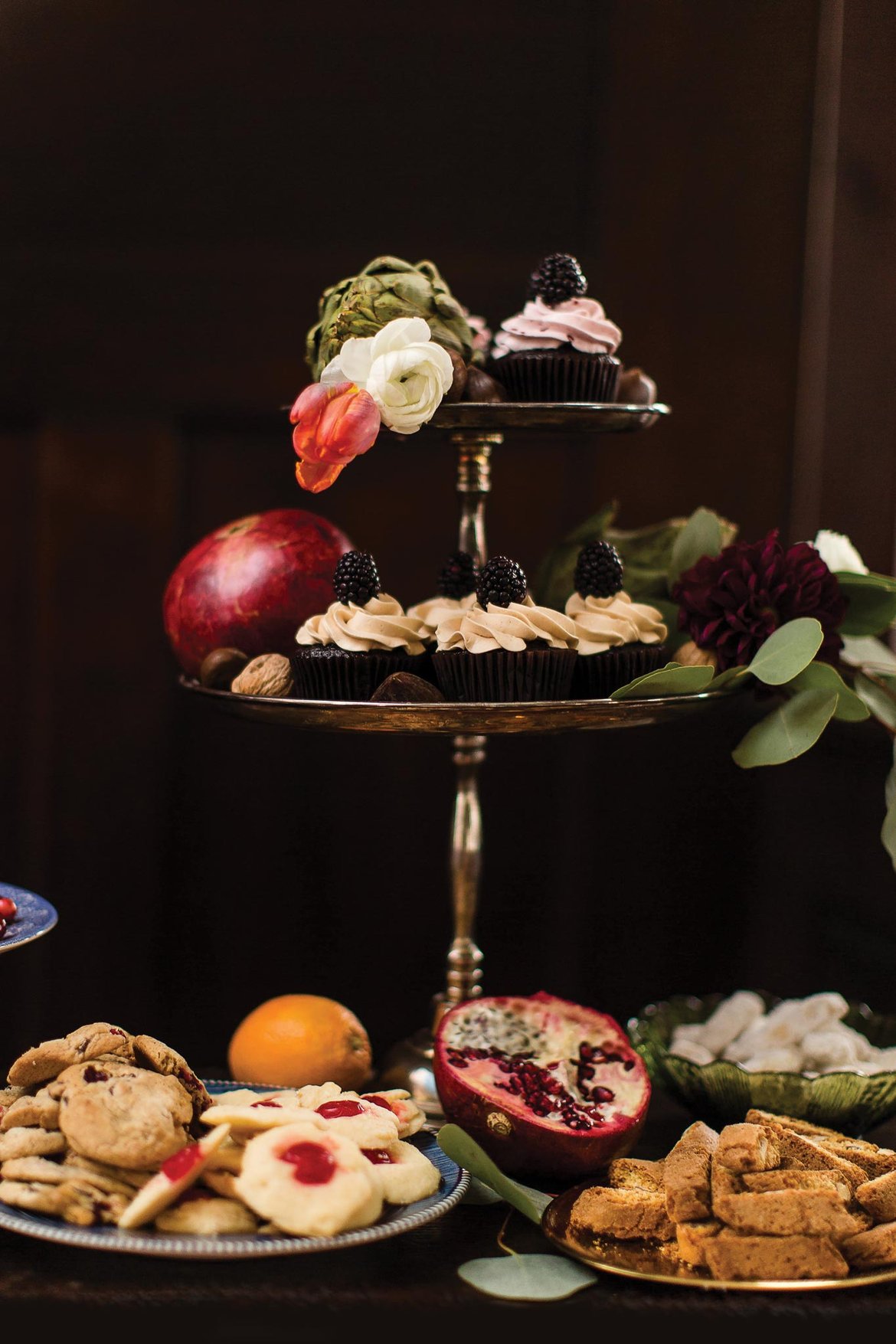 Gilt- and flower-trimmed wedding cake by The Couture Cakery.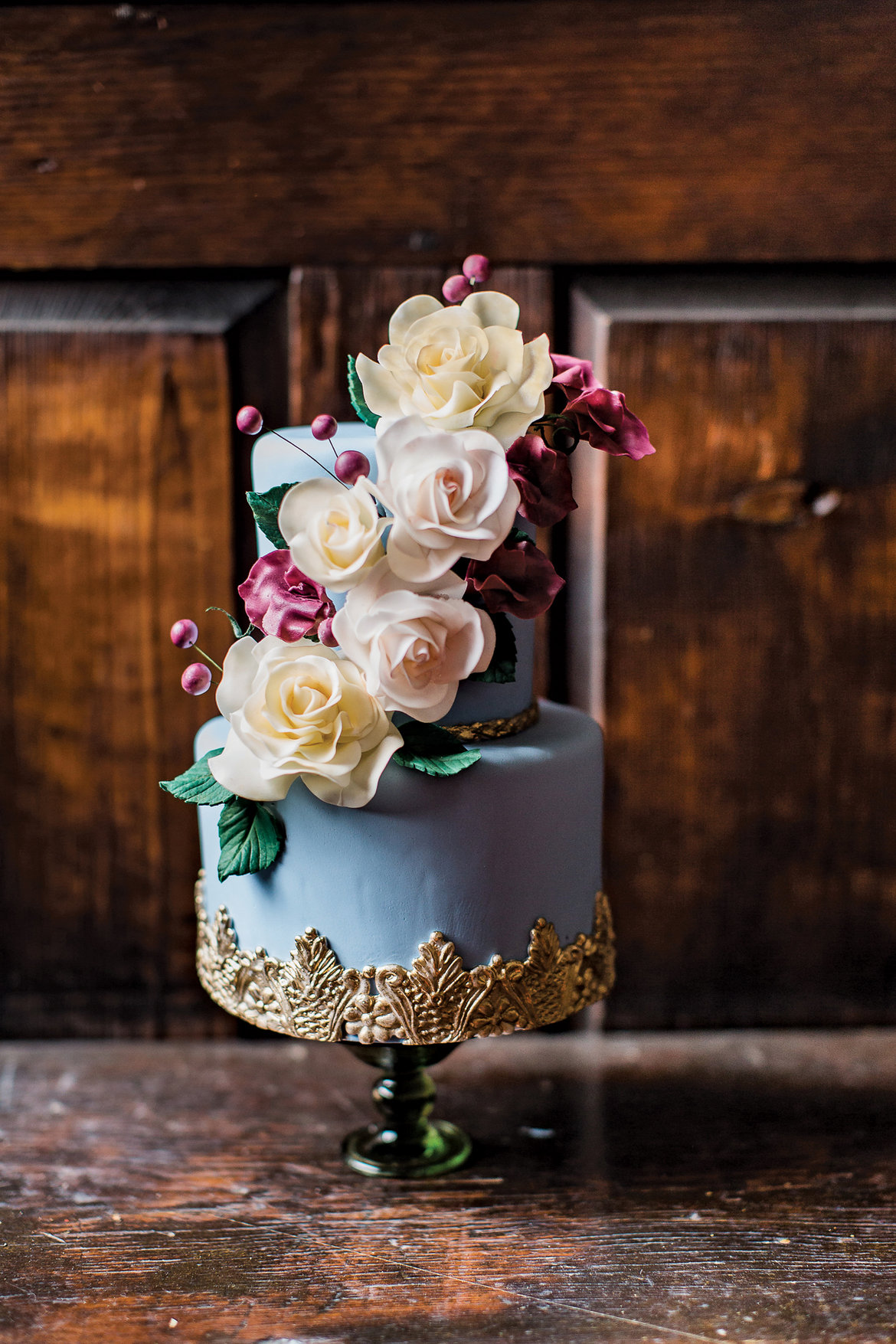 Note Fragrances provided custom scent favors.
A table bears gifts from plum pretty Sugar, Benefit cosmetics and the Southern Weddings Shop.
Event design: Kristy Rice, founder, Momental Designs
Venue: Forty Fort Meeting House, Forty Fort, PA
Linens: La Tavola Fine Linen
Invitations and menus: Momental Designs
Calligraphy: Kelle McCarter of Designsgirl