The high glamour of the city. The calm and charm of the country. Back to the garden delights. Authenticity. Inclusivity. Eco-responsibility. As a premier farm and events space dedicated to sustainable living and local ecology, Brooklyn Grange Rooftop Farm checks all the boxes for couples looking for a unique farm-to-table experience taken to new heights.
By: Carol Straley
-AS SEEN IN BRIDAL GUIDE MAGAZINE-

Photo: Adelaide Chantilly Photography
Already world-renowned as a leader in rooftop farming, Brooklyn Grange has been hosting what Michele Kaufman describes as "dreamy weddings amongst towering sunflowers and sweeping skyline views" since 2012. Here, Michele takes us down the garden path to show us how weddings bloom at Brooklyn Grange, and gives us the dirt on their freshest (and largest) venue, Brooklyn Grange Sunset Park, which opened in 2019.
"Weddings are a way for couples to make a commitment to how they want to lead their lives together, with friends and family as witnesses. We're so honored when couples choose Brooklyn Grange as the canvas on which to express their identity as a family and we hope that getting married at the farm inspires couples to honor nature in their lives together.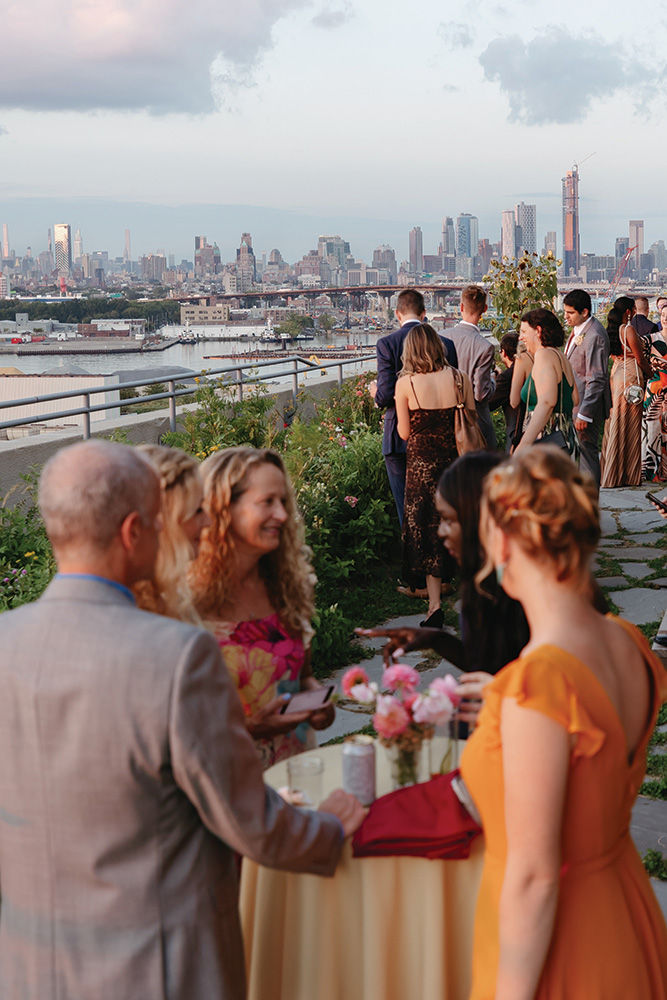 Photo: Adelaide Chantilly Photography
Favorite Tradition
"In spring 2021 we launched a new tradition: We invite our clients to visit the farm in early spring to plant flowers! Couples write their names on garden stakes to mark the sprouts, and when their wedding day arrives, they can enjoy these beautiful blooms — a romantic metaphor for how their engagement grew and blossomed into a marriage."

Photo: Chris Glenn
Expect the Unexpected
"People hear 'farm' and expect bales of hay. You won't find wagon wheels here, but you will be surrounded by nature, plants, everything people love about getting out of the city. Meanwhile, your out-of-town guests can still experience NYC to the fullest.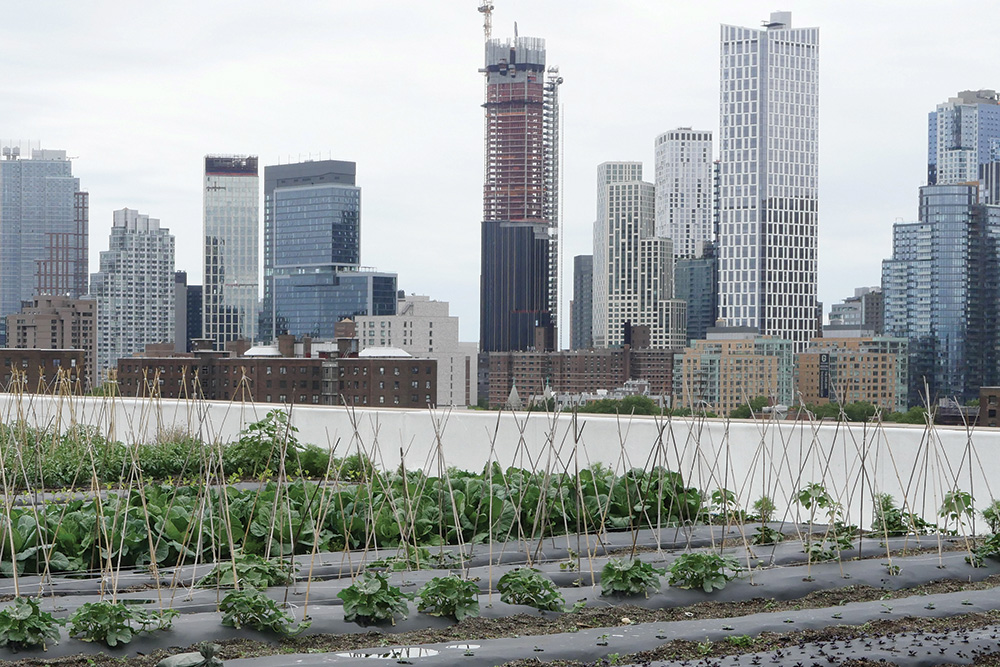 Photo: Dane Isaac Photography
"We want the venue to feel complete and purposeful, but also leave room for those who do want to dress it up with florals and décor. The minimalist will be thrilled with the space as it is, and the maximalist will find a perfect canvas on which to layer all the textures, colors and decorations they can fit into our freight elevator!"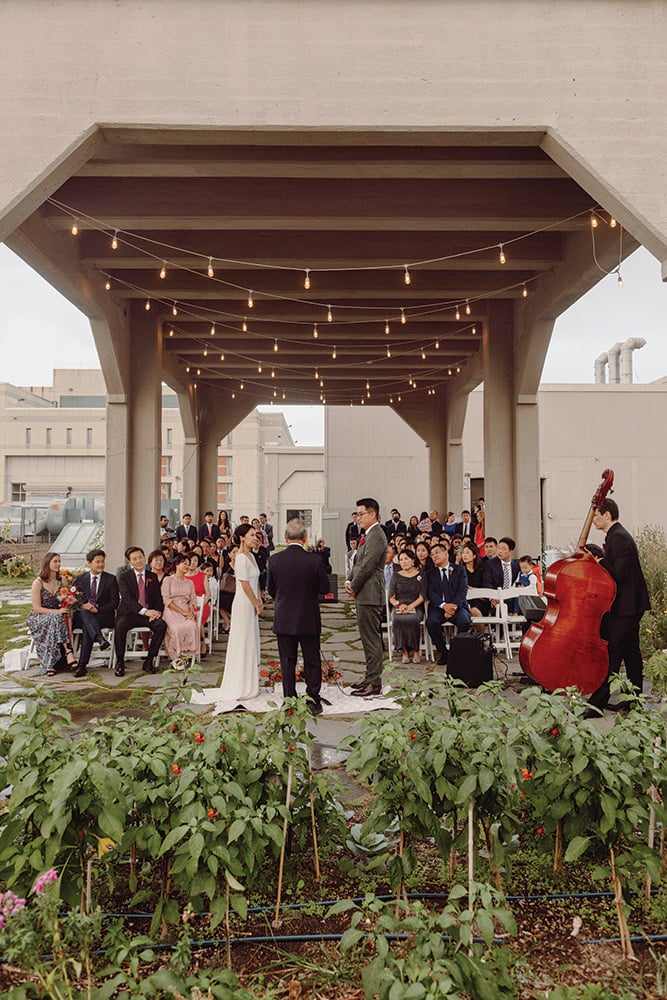 Photo: Victoria Yan
Safety Measures
"As a farming business, good hygiene and healthy safety protocols have always been part of our culture. Plus, we're lucky to be a venue that offers access to expansive private outdoor space — a rarity in the city. At our new indoor events venue in Sunset Park, we designed a wall of sliding glass doors to create a seamless transition to our wildflower-planted patio and the dazzling skyline view beyond. We also installed a clean air system that destroys pathogens without producing any harmful ozone — a win for our clients' health and the health of the environment, too."

Photo: Adelaide Chantilly Photography
Looking Ahead
"Our in-house beverage program draws inspiration from the farm's harvest: All our beers are produced in the five boroughs. All of our wines are organic, biodynamic or natural. Our spirits were chosen with thought and care, and our cocktails feature seasonal elements of the farm, like basil or mint.
Happily Ever After
"Every couple leaves their imprint on the farm in some way, and becomes part of our community. We keep in touch with a lot of our couples after their wedding: They might become CSA (Community Supported Agriculture) members, or regulars at our ticketed dinner series. Lasting relationships are often formed, and we're always excited to welcome couples back to this place that holds such special significance."


Photo: Karen Obrist Photography

Michele Kaufman, director of programming + events, Brooklyn Grange Rooftop Farm