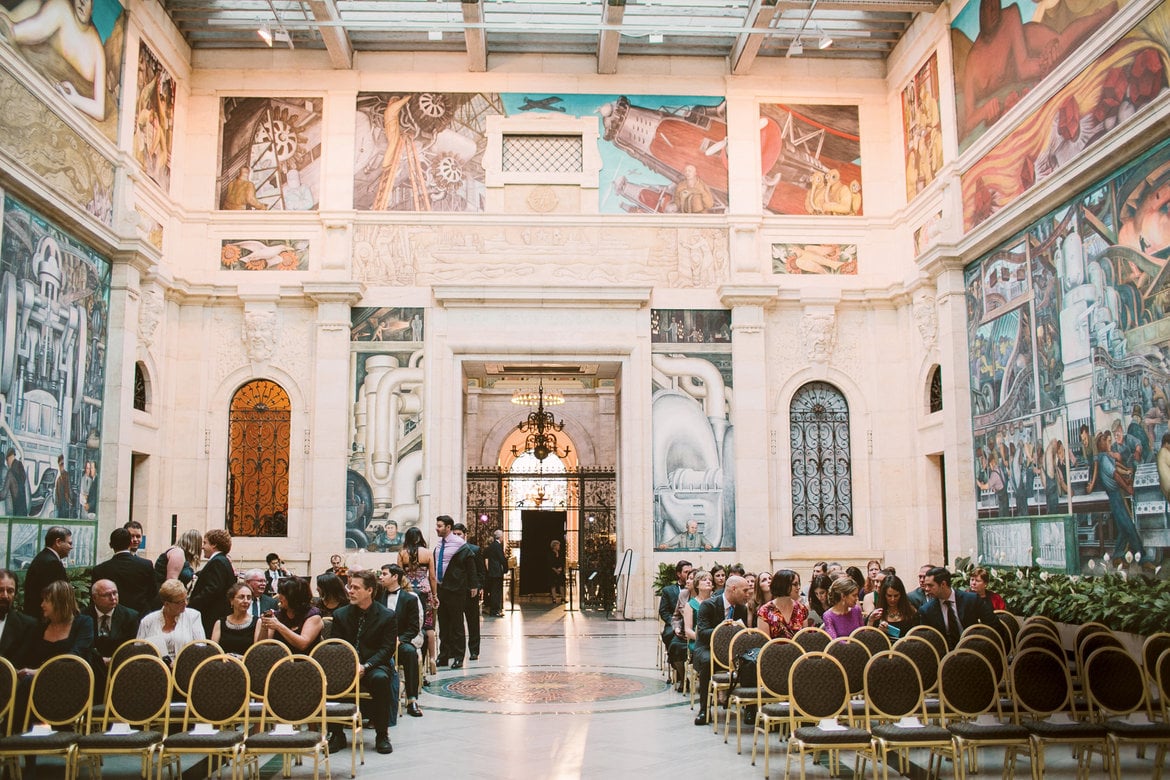 Photo Credit: Jill Devries Photography
Elegant ballrooms, shabby-chic farms and picturesque country clubs will forever hold their place as prime spots for wedding receptions. (Tried-and-true traditions are always in style.) But increasingly, couples are choosing venues that aren't obvious first choices. Think art galleries, vintage movie theaters, rooftop hideaways, kids' campsites, breweries, even landmark business and government buildings that ooze character.
"A growing number of brides and grooms want their weddings to feel truly personal. They want to share with their guests the places and things that they love," says Kindra Browne, owner of Simple Elegance in Kansas City, KS and Seattle, WA.
"If you think about it, most great love stories begin with a meaningful location," adds Alison Laesser-Keck, creative director of VLD Events in southeast Michigan and Santa Barbara, CA. "So it only makes sense for couples to return to treasured spots for their special day."
With that in mind, we asked top wedding planners from across the country to share their best advice for couples who are inspired to stage their celebrations off the beaten path.
Find the Perfect Spot
Some venue choices will be obvious — the college library where you first met, for example, the bowling alley you visited on your first date, or the museum steps where you exchanged your first "I love yous." But often a little bit of detective work goes into finding the perfect spot, says Brooklyn-based planner Jove Meyer, of Jove Meyer Events. He says he often meets couples for the first time on their turf — either the couple's home or at their favorite restaurant or hangout spot — so he can soak up their style and personal tastes. "I like to match the little details that I glean from these meetings with venues that I think will suit their personalities," says Meyer.

Photo Credit: Bob & Dawn Davis Photography & Design
Meyer recalls a summer campsite that perfectly reflected one couple's artistic spirit and their playful courtship escapades. They didn't start out looking for such a venue, but when they visited the wooded spot near West Point, New York, the two knew it would set a fun and relaxing tone for their festivities. "What started out as a wedding day turned into a wedding weekend, as we took over all the cabins, the dining hall and the private beach," he says, adding that it was the first time the campgrounds had been used for a wedding.

Photo Credit: Matt Miller of Our Labor of Love
Another way to approach the location search is to look closer to home, but through the lens of a tourist. Across the country, mid-size cities are experiencing a renaissance — and brides want in on the action. "For the longest time," says Laesser-Keck, "Detroit was seen as unappealing. But these are exciting times now for the city — it has come alive again. Many of the buildings were designed by world-renowned architects and it's been named a Unesco City of Design. I'm seeing more brides want to host a hometown wedding here that feels like a destination wedding." In Kansas City, Simple Elegance's Brown is seeing a similar interest in spaces that allow couples to show off their heartland pride. "Brides are asking for spaces that aren't overexposed on the wedding circuit," she says. So instead of hotel ballrooms and barns, she's booking art museums, courtyards of distinctive downtown businesses, performing arts centers, landmark brewing companies and restaurants and similar spaces that give guests an experience beyond the typical wedding reception.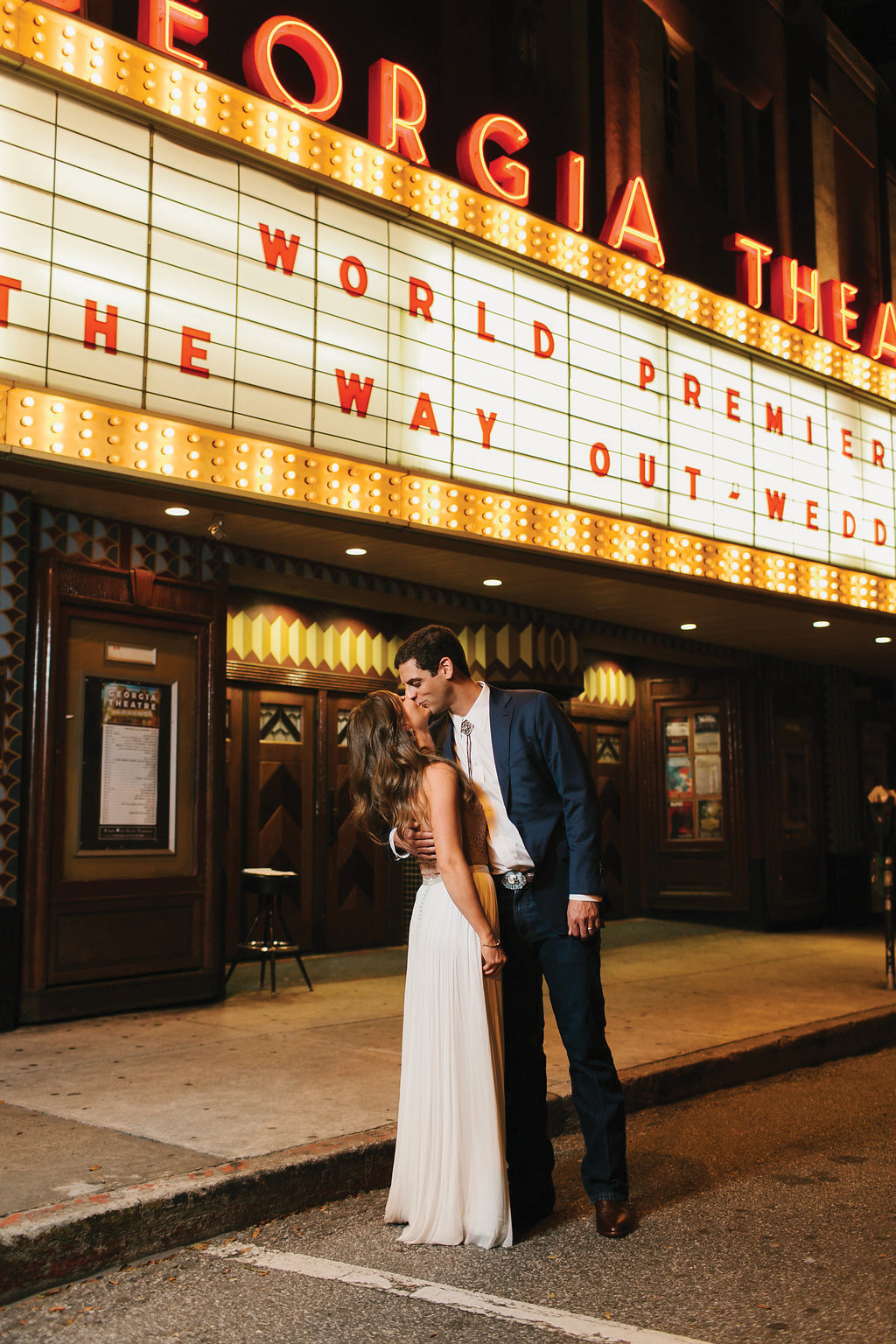 Photo Credit: Andy Brophy for OneNine Images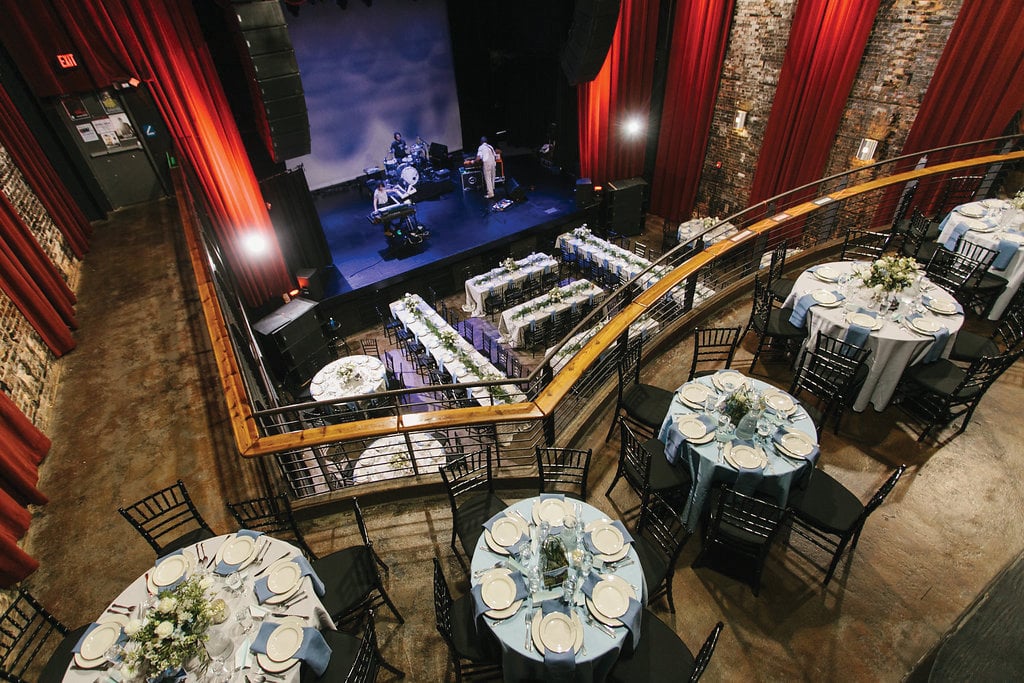 Photo Credit: Andy Brophy for OneNine Images
Sharokina "Shar" Pazand, event director at Chicago's City Girl planning, says when debating locations, couples should look to their shared interests to spark ideas: Two book lovers might want to explore unique bookshops or nearby libraries; architecture aficionados could look into having the ceremony in one favorite building and the reception at another; and history buffs might find the right spot where a storied event took place. "When you approach this part of the planning process from your heart," she says, "you'll have a dream wedding that's personal, and your guests will have a better understanding of what makes you tick as a couple." The bottom line: Find a place that excites the two of you.
Pages