Wedding favors can serve as a fun parting gift for your guests, but no couple wants to choose something that'll end up shoved in the back of a junk drawer — or, worse, the trash. Here's how to choose a wedding favor your guests will truly enjoy.
"Favors can be a hit or miss at weddings. Oftentimes, a lot of favors go to waste because guests forget about them at the end of the night, and it becomes a lot of wasted money for the couple," warns Kari Dirsken, CEO and Lead Planner of Feathered Arrow Events." If you're going to consider giving favors to your guests, go with something that will be useful for them or something they can eat."
Custom Illustrations

Photo: Fairy Tale Photography
"Why not take the opportunity to make your wedding favors also part of your wedding entertainment? Have a live artist at the wedding reception to create custom illustrations of your guests throughout the evening that can be given to them on-site — it'll be something they can hang in their home that will always remind them of your wedding day, but it'll still feel personal to them," says AJ Williams, Founder & Creative Director of AJ Events.
Personalized Candles & Matches
"We love when couples choose to give guests something thoughtful for their favor that will be useful for each guest — think beyond koozies or keychains! Consider offering candles in a scent that's meaningful to you and your spouse; perhaps an island-inspired scent if you're having a destination wedding somewhere tropical, or a sweet vanilla scent if you both love to bake. Choose something that is representative of your relationship so that it will remind guests of you while keeping it chic and stylish," says Williams.
Tea or Coffee
"Give your guests a bag of locally roasted coffee beans or a beautiful tin of loose leaf tea. It'll be a thoughtful favor that they'll use every morning and will remind them of you," says Williams.
Embroidered Handkerchiefs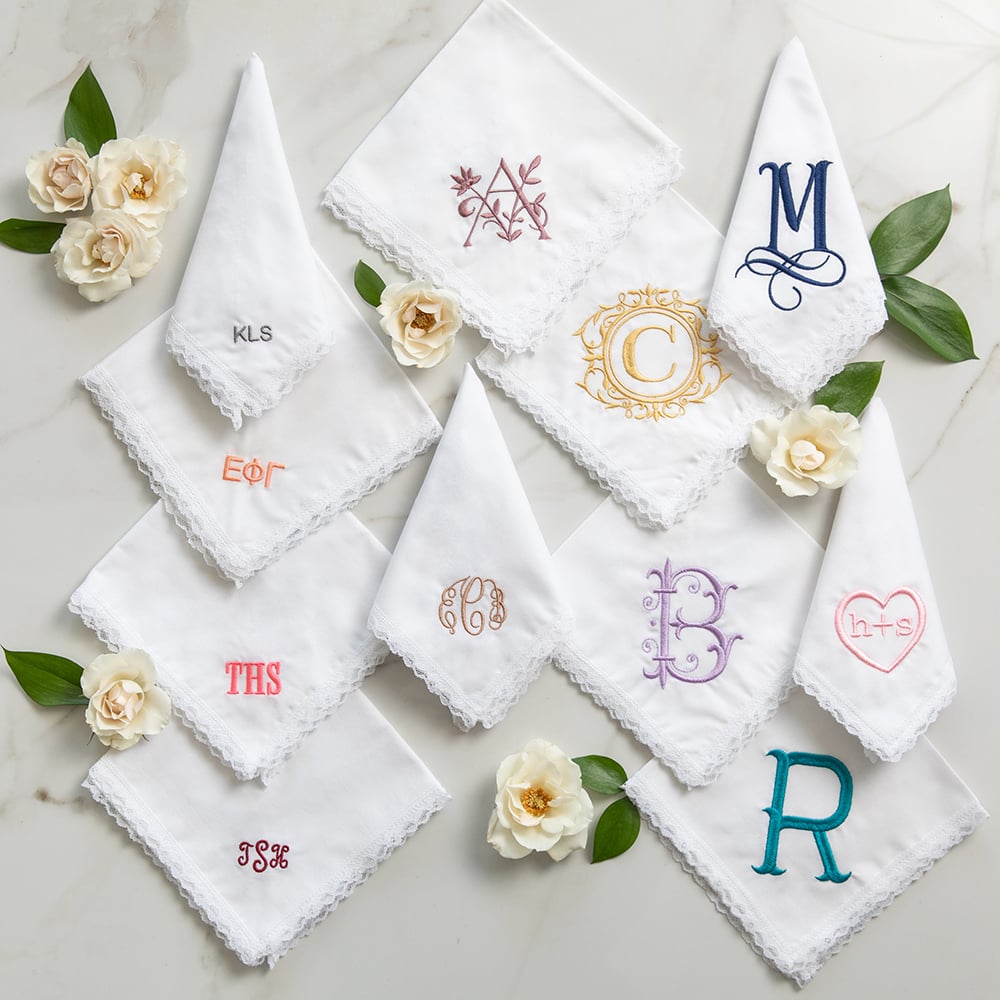 Photo: Love Me Do Photography via The Handkerchief Shop
"Make it personal! Having a small wedding? Embroider handkerchiefs with each person's monogram. For larger weddings, have fun embroidering a small design or symbol of love for guests to have as a keepsake," says Colleen Corcoran of The Handkerchief Shop.
Double-Duty Mug

Photo: Dear Lovers Photography via Feathered Arrow Events

Photo: Justin Jay Photography via Feathered Arrow Events
"We've had clients give out mugs as favors, which also turned into mugs they could use for the evening (win-win). Personalize it specifically for them so that it feels more special, or if you're putting together an edible kind, people love snack options or fun treats/desserts that they can eat at the wedding," says Dirsken.
Temporary Tattoos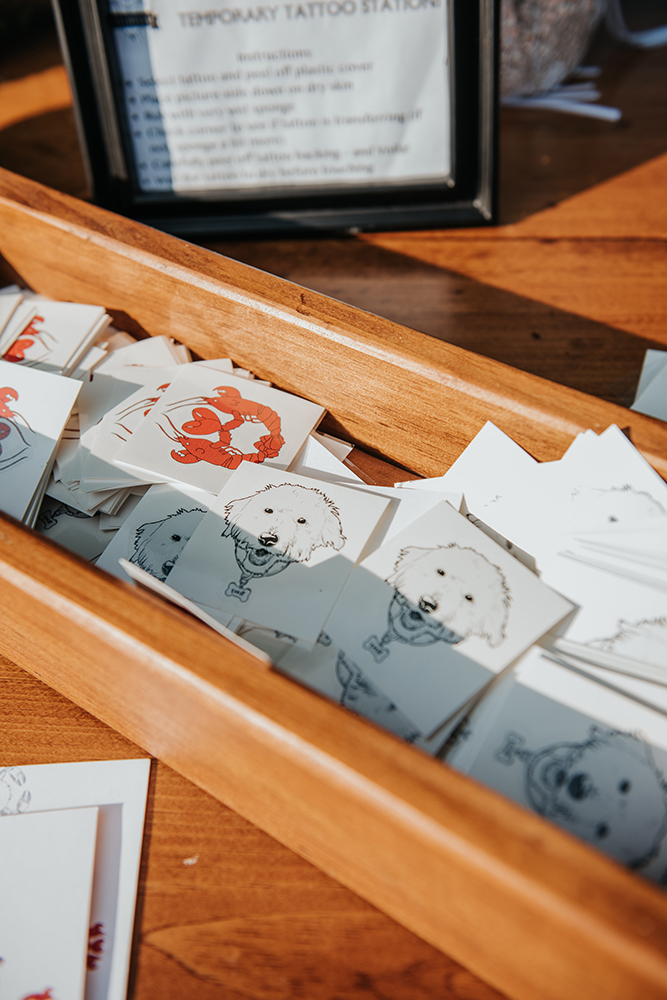 Photo: Organic Photography via Cape Cod Celebrations
"We opted for custom temporary tattoos for this wedding. Guests had so much fun sporting their custom logo and their best dog's face on the wedding day!" say Jamie & Stephanie of Cape Cod Celebrations.
Something Sweet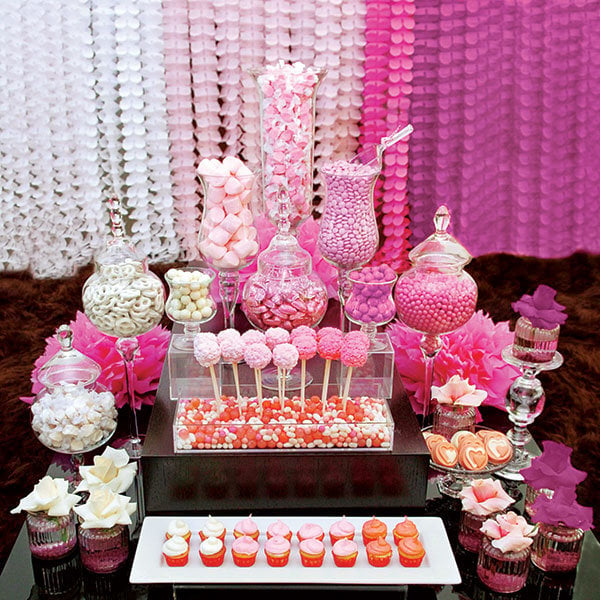 Photo: The Rose Weddings Photography
"I am always a fan of an edible favor! We love featuring local chocolates or a fun candy station as most of the time, the favors have been enjoyed by the time the guests leave the wedding," say Jamie & Stephanie.
Personalized Trinket

Photo: Velvet Owl Photography via Alston Mayger Events
"For a guest to love a favor, it has to work for them. Your names and wedding date (while cherished by many) are not something a guest will likely display in their home or keep. Personalize place settings with guests' names on something they can take home — marble, agates, shells, etc. are all popular items right now. A splurge moment could be small, custom picture frames at each place setting within your wedding aesthetic. Guests can take these and frame their favorite photo from your day or beyond," says Ashley Lachney, Owner of Alston Mayger Events.
Place Card Favor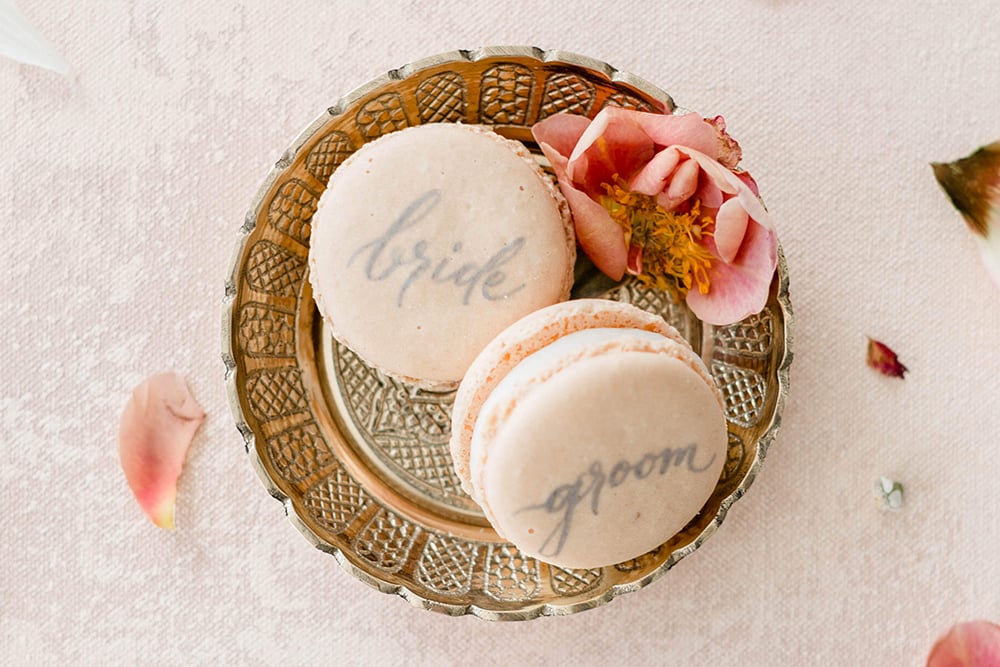 Photo: Lorin Kelly Photography via Bowties & Bouquets
"What I love about edible favors is that it treats your guests to a memorable experience, and 90% of your guests will tend to enjoy whatever is laid out in front of them without even waiting until they get home! For this particular edible favor, we featured a delicious vanilla bean French Macaron with their name written in hand calligraphy. It doubled as both their place card and favor so that even if it was left at the end of the night, it served its purpose as the guest's place card. It was so personable while also being incredibly unique! It also dressed up the reception table design in a very modern and romantic way. When it comes to edible favors, the options are endless. You can choose between mini pies, tarts, French macarons, truffles, custom cookies with the couple's initials, cake pops, mini cakes and more," says Naomi Bennett, Owner and Creative Director of Bowties & Bouquets.