Torn about which hues to use for your wedding? We teamed up with Chrissy Ott, the founder of The Perfect Palette, to help you find the perfect shades for your celebration's theme and season.
By: Stefania Sainato

Perfect for: 
Couples with a sophisticated sense of style. "Ivory is refined and elegant, rich and conservative, and it also has a slightly vintage feel. Sometimes you'll find a slight shimmer to this shade, which evokes a certain elegance that is unmatched," says Chrissy. Ivory is the perfect counterpoint to more intense hues like red, plum or gold.
Palette we love:
Ivory, Antique Gold & Silver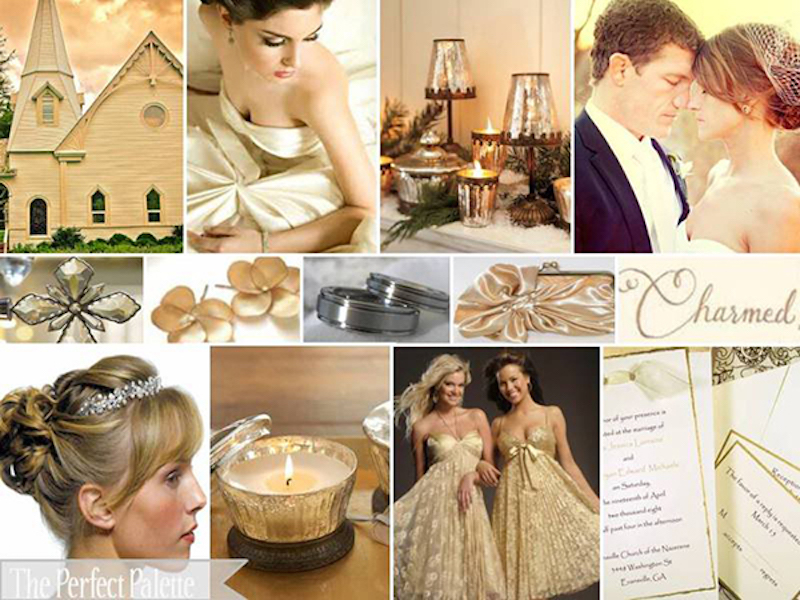 Photo Credit: The Perfect Palette
More color combinations:
The options are endless!
Get more ivory wedding ideas ►
Pages