Torn about which hues to use for your wedding? We teamed up with Chrissy Ott, the founder of The Perfect Palette, to help you find the perfect shades for your celebration's theme and season.
By: Stefania Sainato

Perfect for: 
Summer beach weddings or even winter weddings. "Sky blue is a pretty shade and one that I wish we would see more of. It's great for the couple who wants their wedding to feel almost dreamlike," says Chrissy. Pair it with other blue hues or white.
Palette we love:
Sky Blue, Blue, Navy Blue & White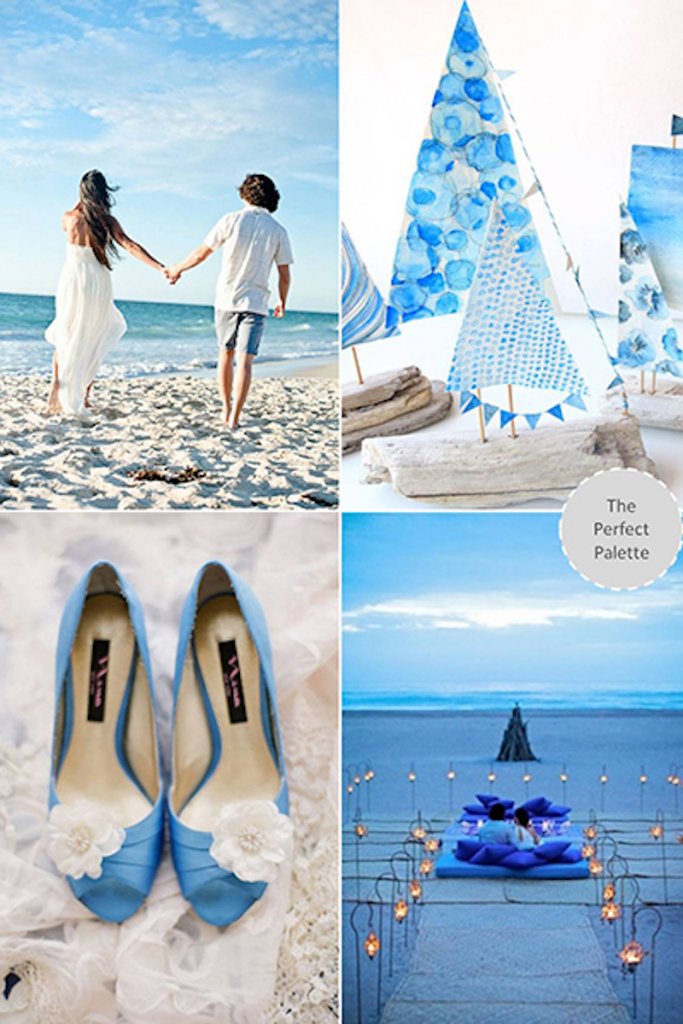 Photo Credit: The Perfect Palette
More color combinations:
Sky Blue, Teal, Dusty Aqua & White
Sky Blue, Powder Blue, Gray & White
Sky Blue, Camel & Ivory
Sky Blue, Orange, Yellow & Gray
Get more sky blue wedding ideas ►
Pages