Torn about which hues to use for your wedding? We teamed up with Chrissy Ott, the founder of The Perfect Palette, to help you find the perfect shades for your celebration's theme and season.
By: Stefania Sainato

Perfect for: 
Fall weddings. "As a former fall bride myself, I know a thing or two about wanting to capture a beautiful autumnal feel. I personally like to see burnt orange mixed with other warm colors like chocolate brown or antique gold," says Chrissy.
Palette we love:
Burnt Orange, Ivory, Chocolate Brown & Orange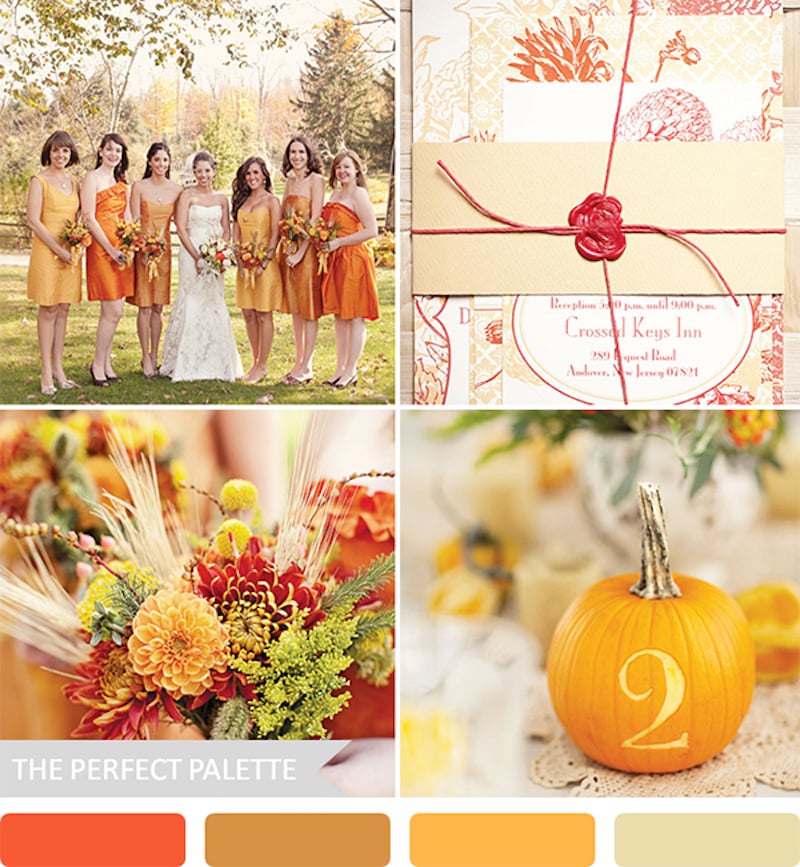 Photo Credit: The Perfect Palette
More color combinations:
Burnt Orange, Camel, Brown & Ivory
Burnt Orange, Aqua, Dusty Aqua & Orange
Burnt Orange, Light Gray, Orange & White
Burnt Orange, Slate Gray, Orange & Gray
Burnt Orange, Peach, Light Green & White
Burnt Orange, Fig, Gold, Light Plum & Orange
Burnt Orange, Light Blue, Light Gray, Light Yellow, Orange
Get more burnt orange wedding ideas ►
Pages