Party Fit for a Southern Belle in Atlanta, Georgia
Caroline Pennington Gillem's bachelorette party was the first time the 27-year-old was able to be together with all of her college friends again since graduating three years ago. And what a sweet reunion it was — the former schoolmates balanced a night of revelry with a day of lounging at the hotel's rooftop pool, and everyone took home pink champagne favors.
The adorable bachelorette party invite hinted at the fun that was yet to come: "Caroline's fiancée is known to everyone as Peach, and since we were going to Georgia, I really wanted to play on that. I worked with The Happy Envelope to create a suite that read, 'Life is Sweet without Peach in Atlanta!' Everyone got a kick out of it," said Alexandra Hansen, the bride's MOH and party planner. The morning-after photos were also a hit with guests. "One 'game' we played was taking mug shot photos using funny inside jokes. Alex planned all of this, and it was so hilarious," said Gillem.
Her favorite memory: "It's too hard to choose just one from this trip! There was so much thought put into every detail, and I just felt very loved and grateful all weekend. It was such a great way to get away from all the planning and stress and just relax with friends. It was most definitely a weekend that I think none of us will ever forget!"
Photos by Katie Lee and Pearls & Twirls.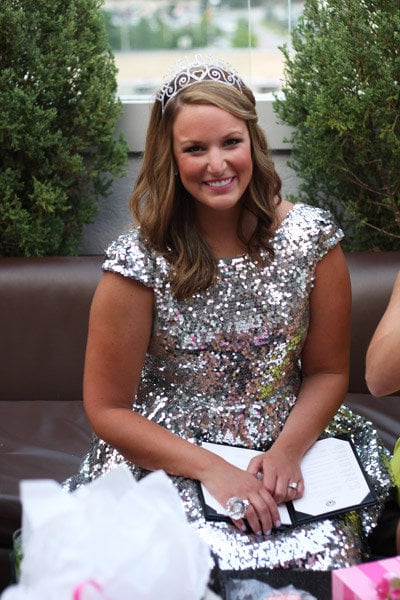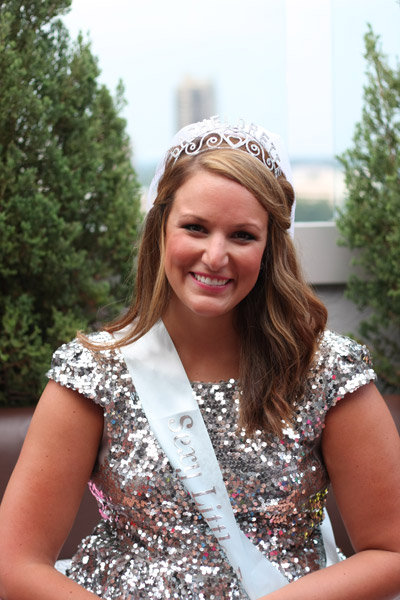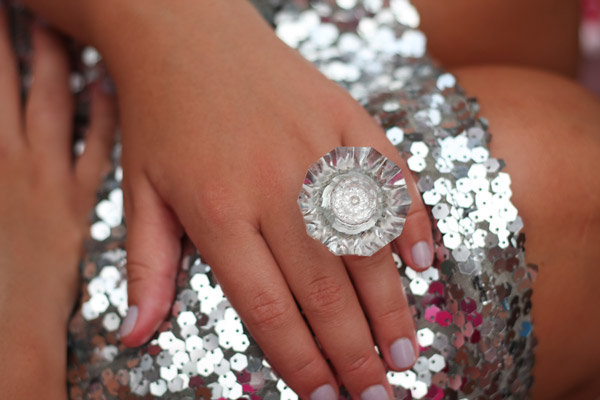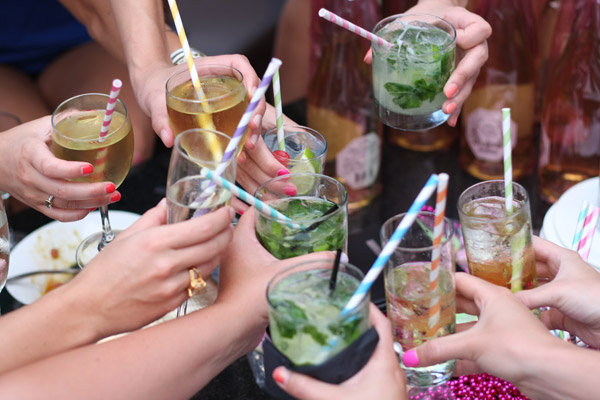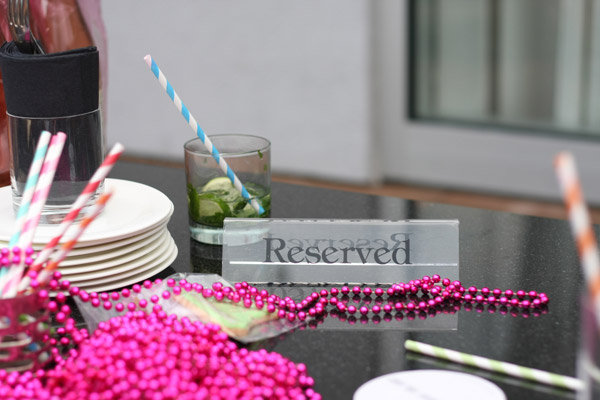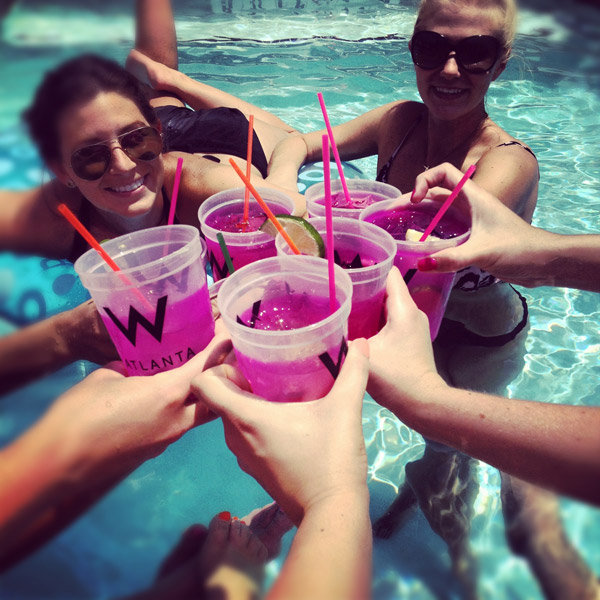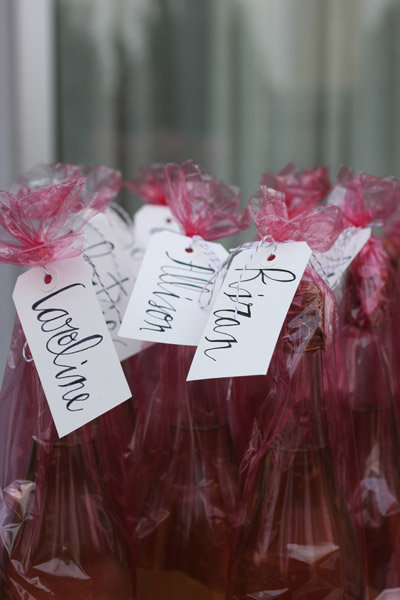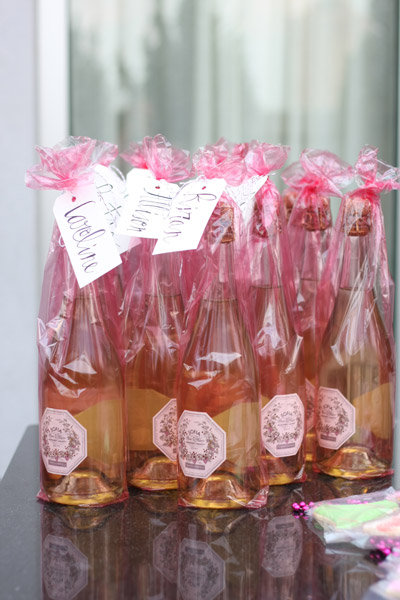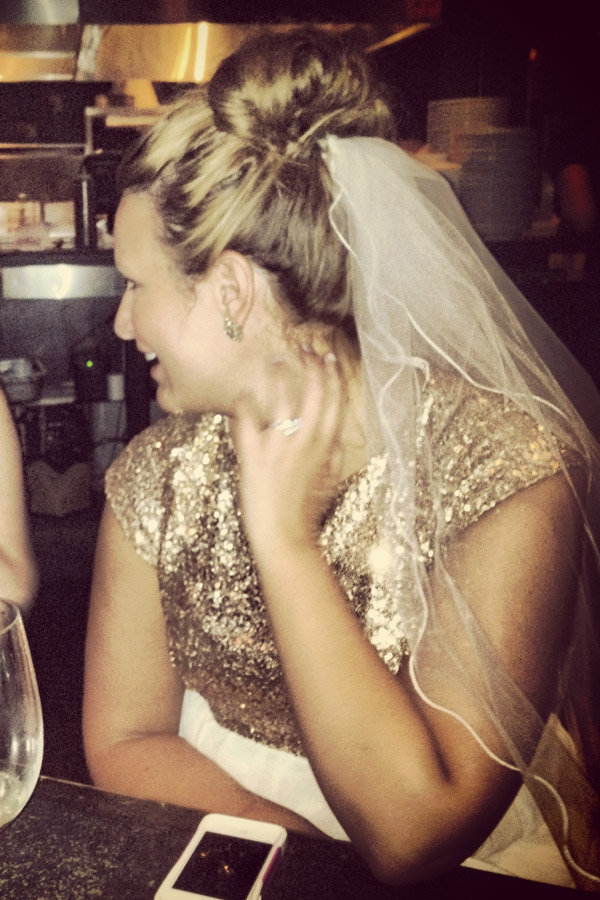 Bachelorette Party Supplies & Essentials
—Stefania Sainato
Pages