Not sure what to give your guests? Browse this list for lots and lots of options.
By: Sharon Naylor
Wrap It, Box It, Tie It
You can make a great favor even better by wrapping or packaging it in a way that makes for a terrific presentation. Even the most inexpensive favor (like a tea candle) will look terrific if you place it in a little velvet bag tied with a gold string and tassel, for instance. Here are more ideas for great gift presentations:
Place each favor or gift in a:
Secor-printed cardboard box
Plain cardboard gift box that you've decorated with theme stickers and a bow
Clear or pastel-colored Lucite box with a lid and a ribbon tied around it
Velvet bag tied with a braided cord with tassels
White or colored tulle bag with curly ribbon or printed velvet ribbon tie
Plastic tube or shaped container, such as a heart-shaped gift box
Printed Chinese takeout containers
Gift bag -- either plain colored paper ones, cellophane bags or hole-punched luminaria bags in metallic colors
Gift bag decorated using rubber stamps and stickers
Baking tin (Shop gourmet and craft stores for a variety of designs and sizes)
Votive candle holder
Mini vase
Martini glass
Nest (Buy these at craft shops. They are perfect for sugared almonds or egg-shaped candies)
Mini fishbowl
Small, carved pumpkin with orange or yellow shredded paper filler or tissue paper placed inside
Small basket (available for $1 at most craft stores)
Decorated oversized envelope (for gift certificates and charity donation announcements) topped with bows or attached silk flowers, ribbons or keychains
Little details: Use recycled colored shredded paper filler or tissue paper in pastels, brights, metallics or iridescents. And skip the messy, annoying confetti. For a wide range of tissue papers, fillers and ribbons, visit 800GiftBox.com.
Ribbon ties: Gift and card shops offer classic types of gift wrap ribbon in a variety of shades, but you will find a better grade and selection of fabric, velvet, patterned and theme-oriented ribbons in a fabric store. Measure out the length you need, cut and pay.
Labels: Print out a lovely label for each favor or prize. Use a pretty, decorative font, along with some colored or patterned card stock to create the labels. "For the winner!" might be appropriate for game prizes; "Thank you for sharing this day with us" might be a great message for co-ed shower favor labels.
Another label idea is to print out any directions the favor might require, such as directions for planting a seedling or if the chocolate-dipped items need to be refrigerated. And attach labels with a length of ribbon.
Personalization: Looking for a way to personalize decorative favor boxes or bags? Use the bride's first initial or both the bride's and groom's initials entwined in a heart.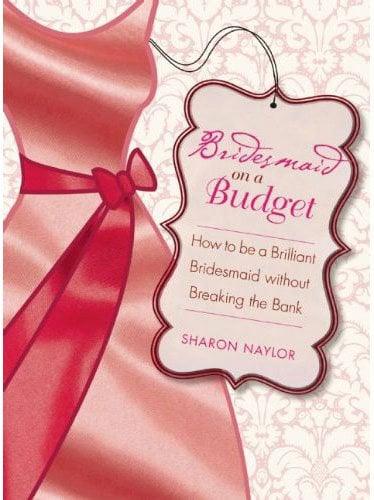 Sharon Naylor is the best-selling author of over 35 wedding books, including The Ultimate Bridal Shower Idea Book, The Bridesmaid Handbook and the new Bridesmaid on a Budget. Visit sharonnaylor.net for more bridesmaid tips and advice.
Read More
Pages